Environment Minister David Parker says RMA reforms are on the way, including the way environment policy is regulated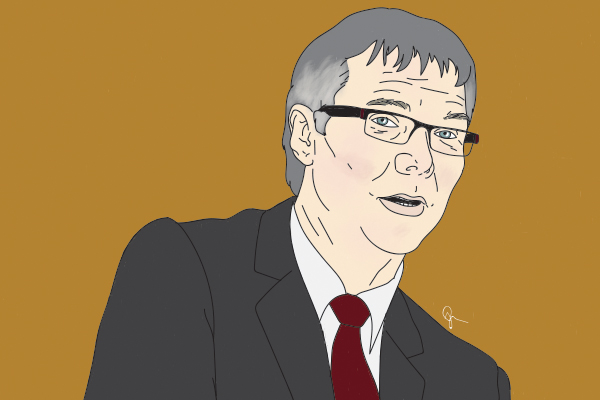 Environment Minister David Parker says big changes to the Resource Management Act (RMA) are on the way and the Government will reverse some changes National put in place.
Speaking to TVNZ's Q&A on Sunday, Parker said there needs to be fewer cows across New Zealand as, in some areas, the number of cattle per hectare is "higher than the environment can sustain."
"That won't be done through a raw cap in cow numbers; it will be done on nutrient limits, the amount of nutrient that can be lost from a farm to a waterway, because it's not just a dairy cow issue."
Parker says New Zealand's future is in producing high-value products and not by focusing on large-scale production in areas such as dairy.
The Government is looking into providing subsidies to help bring in new technologies to encourage a change in farming practices.
But what about the farmers who don't want to change their ways?
"Well, the economics will drive that change where there is a high-value land use. Where economics don't, regulation will," Parker says.
He says there are only three ways to change behaviour: education, regulation and price.
"Of those, an environmental policy regulation is the most important, and you do that under the RMA, through a national policy statement, which directs regional councils what they've got to do."
Parker says the new National Policy Statement the Government is bringing forward will be addressing these issues.
"It'll say increases in land use intensity will no longer be a permitted activity anywhere in the country.
"It will also bring forward a methodology for the allocation of nutrient, where you've got nutrient-enriched catchments."
Changes on the way
Parker told the NZ Herald changes to the RMA are in the pipeline for next year.
The major areas that will be looked at will be the fact it takes councils too long to change a plan, and that there isn't enough national guidance on areas that should be standardised across the country.
The bigger changes to the legislation will come next year, but Parker says the Government is pushing ahead with some smaller-scale reforms over the next year.
Changes the National-led Government made to the RMA, including one that removed appeal rights of applicants and objectors on residential activities and subdivisions of land, would be reversed.
"A more comprehensive longer-term review of the resource management system will be considered next year, building on the Government's work on urban development and water issues, and informed by work from outside government," Parker says.
Meanwhile, ACT Leader David Seymour says the RMA is choking the ability of the private sector to build new homes.
"In Auckland, land use regulation could be responsible for up to 56%, or $530,000 of the cost of the average home."
In response to one of Seymour's written question earlier this year, Parker said he agreed the RMA and planning system has failed to deliver sufficient housing for New Zealanders.  
"Cabinet is yet to make any decision about whether to review the Resource Management Act."