Offshore operating NZ building society Pacific Eagle Capital, formerly General Equity Building Society, gets FMA infringement notice and $7,500 fine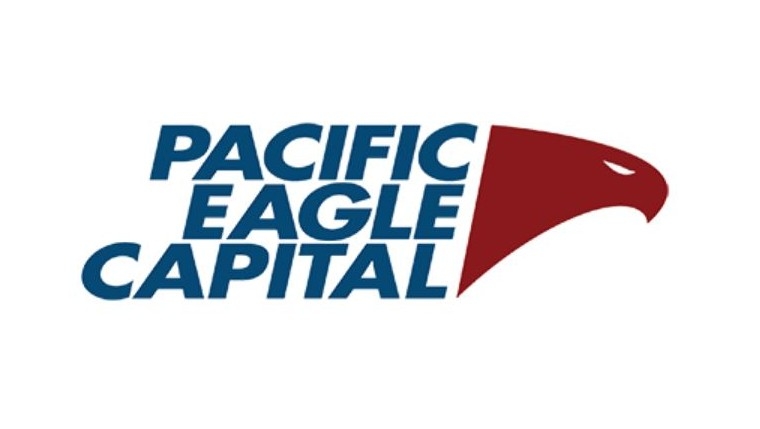 By Gareth Vaughan
Pacific Eagle Capital, the New Zealand registered but overseas operating building society that had been thumbing its nose at a Financial Markets Authority (FMA) warning, has received a slap over the wrist with a wet bus ticket.
The FMA says it has issued an infringement notice to Pacific Eagle Capital for failing to file financial statements by its due date. This comes with a $7,500 fine.
"The Financial Markets Authority has issued an infringement notice to Pacific Eagle Capital for failing to file financial statements by its due date. Pacific Eagle Capital was required to file financial statements for the balance date of 31 March 2018 by the 31st July 2018. At the date of publication above [October 4], it has yet to file its financial statements. This is the first infringement notice of its type under the Financial Markets Conduct Act. The fee payable for this infringement offence is $7,500," the FMA says.
Interest.co.nz first wrote about Pacific Eagle Capital, then known as General Equity Building Society, in April 2012. Among other things we highlighted that a General Equity fund claimed to hold almost US$5.5 billion of equity through unnamed mines, gold, silver and granite ore, and that a key figure at General Equity had been banned by the Australian Securities and Investments Commission from managing a corporation for 18 months.
In a 2013 interview with Mark Bayoud, General Equity's director of international business, and Murray Greer, its chairman, the Malaysian-based Australian Bayoud claimed General Equity was "comprehensively" regulated by the FMA, which was strongly refuted by the FMA. Other interest.co.nz articles highlighted General Equity had taken out naming rights on an Auckland central business district building, and a series of alleged overseas victims had complained to the FMA about General Equity's conduct.
One complainant in the United States also went to the Federal Bureau of Investigation, claiming to have lost more than US$200,000, alleging General Equity had manipulated SWIFT and issued fake stand-by letters of credit through banks who had no knowledge of them. 
'Be extremely cautious'
 In 2014 the FMA issued a warning saying the public should be extremely cautious if dealing with General Equity, because it had engaged in misleading and deceptive conduct, including the way it represented how it was regulated in NZ. The FMA ordered General Equity to include the warning prominently on the main page of any website operated by, or on behalf of, General Equity.
In February this year interest.co.nz reported Pacific Eagle Capital wasn't displaying this warning.
At the time of the warning in 2014 the FMA said; "A person who contravenes an order made by FMA under Section 49 of the Financial Markets Authority Act 2011 commits an offence and is liable on summary conviction to a fine not exceeding $300,000."
The FMA now says; "Pacific Eagle Capital is a New Zealand registered building society that operates offshore. It was previously known as General Equity Building Society and General Equity. Pacific Eagle Capital provides financial services outside of New Zealand. As such, the only oversight the FMA has in relation to Pacific Eagle Capital is its financial reporting obligations."
"In September 2014, the FMA issued a public warning about Pacific Eagle Capital advising the public to exercise 'extreme caution before obtaining any financial services, or acquiring any financial products' from Pacific Eagle Capital. This warning is required to be displayed on Pacific Eagle Capital's website. This warning from the FMA remains in force."
The FMA warning does now appear on Pacific Eagle Capital's website, as below.

Government moving to stop NZ registered building societies from operating overseas
In 2016 General Equity was deregistered from NZ's Financial Service Providers Register at the behest of the FMA, but has remained a registered NZ building society and last year changed its name to Pacific Eagle Capital. The Kuala Lumpur based Anametrics Holdings Ltd apparently Pacific Eagle Capital's ultimate parent company, is registered in the Marshall Islands, notorious for corporate secrecy.
Pacific Eagle Capital's website also says it is a registered NZ building society under the Building Societies Act 1965, but isn't a registered bank under the Reserve Bank of New Zealand Act 1989 and not regulated by the FMA. It says Pacific Eagle Capital provides wholesale services to corporations, financial institutions, wealthy and sophisticated investors, with the Financial Services Providers Act not applying to the services provided by Pacific Eagle Capital to off shore clients, according to the FMA. Pacific Eagle Capital says it's regulated by the Registrar of Building Societies, Ross van der Schyff, and is subject to NZ laws.
The website promotes services including trade finance, due diligence, letters of credit and surety bond insurance.
The Government is now proposing law changes designed to stop NZ registered building societies from operating overseas.
General Equity was incorporated in 2007. In 2009 the Reserve Bank posted a "clarification on building societies" on its website. This notes that; "The [Reserve] Bank does not comment on specific transactions entered into by financial institutions. In particular, note that the Bank is not in a position to monitor transactions undertaken by New Zealand registered building societies that operate in overseas markets. Building societies in this category include Kiwi Deposit Building Society and General Equity Building Society."
Interest.co.nz has sought comment from Pacific Eagle Capital for this article.
*This article was first published in our email for paying subscribers early on Friday morning. See here for more details and how to subscribe.