A review of things you need to know before you go home on Monday; big mortgage rate cuts, B&T rates rise as do dropouts, commodities lower, car sales leap, bank behaviour critiqued, swaps up, NZD holds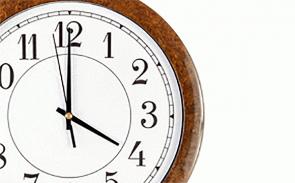 Here are the key things you need to know before you leave work today.
MORTGAGE RATE CHANGES
Kiwibank launched a hot new 4.05% fixed one year rate. That follows rate cuts from TSB. Later today, TSB then changed their one year rate lower again to match Kiwibank.
TERM DEPOSIT RATE CHANGES
None here today.
SALES RISE BUT SO DO DROPOUTS
Dominant agency Barfoot & Thompson's October sales point to a reasonably busy summer housing market in Auckland with both prices and volumes higher in October. They now have 22.1 weeks of inventory which is lower than the 2018 average of 23.9 weeks, and lower than the 2017 average of 24.7 weeks. Barfoot's drop-out rate however blipped up to 18.4% in October. The drop-our rate measures the level of listings that never sold and are no longer listed. The average in 2018 has been 13.4% and in 2017 it was 17.7%. Barfoots now have 4,848 listings, the highest level since February 2012. It's a buyers market where buyers are willing to pay.
COMMODITIES LOWER
The ANZ World Commodity Price Index fell for a fifth consecutive month, down -2.4% month-on-month in October. The drop was identical to the monthly fall recorded in September. The annual decline of -5.6% year-on-year is the weakest since mid-2016. The index was driven down by weaker prices for most commodities. The exception was for aluminium. In New Zealand dollars, the declines weren't as steep.
SUVs & PICKUPS LEAVE EVs IN THE DUST
New car sales leapt to 11,767 a new all-time high for any month. Sixty percent were SUVs, and the smaller versions were especially popular. Commercial vehicle sales were also strong but not a record.
'PULL YOUR SOCKS UP'
New Zealand's two banking regulators have been assessing bank culture and practices here in light of the findings by the Australian Hayne inquiry. They report bank conduct and culture problems are not widespread in NZ, but they highlight a culture of banks acting in their own, not customers', interests. More details are here. What can be done about what they found it is here. And what they say about banker pay is here.
ASKING CUSTOMERS ABOUT BANK CONDUCT & CULTURE
The reviewers released results of a survey of 2005 people who were asked questions about their bank. This survey formed part of the basis of their conclusions. You can read it here. But is does have some odd elements. 56% of those surveyed claim to have had a face-to-face connection with their bank. That seems wildly skewed away from the general population, the vast majority of who won't have walked into a bank branch in the past year. The survey responses to customer perceptions about 'trust' are odd as well but consistent with this type of survey in other areas; customers trust 'their bank' but don't trust banks in general. It's a bit like survey results about members of parliament; they like their own MP but diss all MPs as unlikeable. Or they universally claim to be good drivers but say more than half of all drivers are shockers. Hard to know how seriously to take this customer survey on banks. But it was one important thread in the regulator review of banks. (You do wonder what the same people would say about the regulstors.)
REFORM BY INCREASING COMPLEXITY
In Australia, the NSW government will deliver a tax break to future home buyers that will grow over time, cutting the average amount of stamp duty per property transaction by indexing stamp duty to eliminate bracket creep. Currently they levy stamp duties at the rate of 4.5% of the purchase price and higher for homes over AU$1 mln and even higher at 5% over AU$3 mln. The new bracket creep adjustments will not apply to investors. Although hailed as a major reform, it will make their stamp duty regime even more complex, and will open it up to even further gaming opportunities.
BORROWING TO PAY THE GROCERIES
Fonterra says it's considering a bond offer to raise up to $150 million that will be used 'for general corporate purposes'.
CHORUS TO GO TO BOND MARKET TOO
Chorus also says it is considering making an offer of up to $300 mln (with the ability to accept over subscriptions at Chorus' discretion) of ten year unsecured, unsubordinated, re-setting fixed rate bonds.
SWAP RATES RISE & STEEPEN
Swap rates are up strongly and steepened today. The two year is up by another +3 bps to its highest level in more than three months, the five year is up +4 bps and the ten year is up +5 bps. The UST 10yr yield has softened a little from this morning but is holding its higher level at 3.21%. The UST 2-10 curve has widened to +30 bps. Other benchmark bond rates are still firming too. The Aussie Govt 10yr is at 2.73% (up +3 bps today), the China Govt 10yr is up +1 bp at 3.55%, while the NZ Govt 10 yr is at 2.66% and up another +4 bps. The 90 day bank bill rate is unchanged at 1.94%.
BITCOIN STABLE
The bitcoin price is up marginally to US$6,443 and little changed since this morning.
NZD HOLDING HIGHER
The NZD is holding at just under its weekend level at 66.4 USc. On the cross rates we are holding higher as well at 92.3 AUc, and at 58.3 euro cents. That puts the TWI-5 at just on 70.8.
This chart is animated here. For previous users, the animation process has been updated and works better now.