Simon Bridges: National won't introduce new taxes in its first term if elected into government, and will reverse any laws passed introducing a potential Capital Gains Tax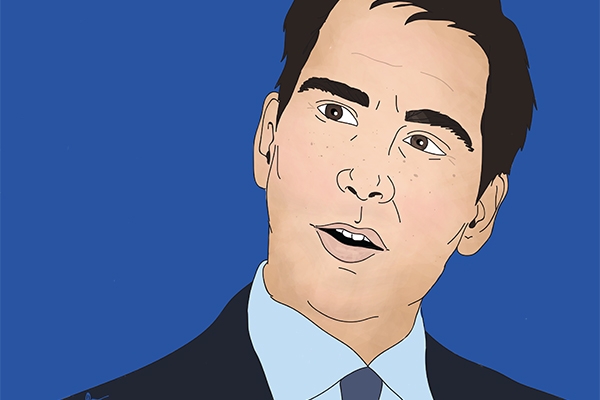 The National Party is committing to not introducing any new taxes in its first term if it gets into government in the 2020 election.
Leader Simon Bridges also says that if the Tax Working Group (TWG) recommends a Capital Gains Tax be introduced, and the Government passes legislation before the election for this to be implemented after the election, National would repeal this law.
"I believe Kiwis pay too much tax already," Bridges said in speech on Monday.
"Michael Cullen's Tax Working Group has announced it is putting together two options for a Capital Gains Tax. Even the Tax Working Group has conceded that this won't fix the housing market but will lead to higher rents for those who can least afford it…
"A Capital Gains Tax is a tax on small business owners and entrepreneurs, people who have worked hard for decades to grow the value of their business, paying tax and employing people, only to get whacked with yet more tax when they sell for retirement…
"A Capital Gains Tax would also affect everybody's KiwiSaver, directly taxing people saving for their retirement."
The TWG's terms of reference specifically exclude it from considering applying a Capital Gains Tax to either the family home or the land beneath the family home. This takes about 42% of the average household's wealth off the table.
Cullen on CGT: 'it's not unusual for there to be disagreements'
Robin Oliver, the former Inland Revenue deputy commissioner who's part of the 11-member TWG, last week said that it was unlikely the group would be to be able to meet its key task of designing a capital gains tax because the group can't agree on it.
"We will try to reach agreement. We may or may not do so," Oliver reportedly said.
Asked by interest.co.nz to respond to this comment, TWG chair Michael Cullen said: "The Group is working through a number of complex issues surrounding the design of a system to extend the taxation of capital income so it's not unusual for there to be disagreements from time to time.
"We are still at the stage of testing various design concepts ahead of the report in February so we're not yet in a position to call for a raising of hands for or against a final recommendation."
$2.4b of additional taxes introduced by Govt over 4 years
Bridges in his speech went on to say: "If this Government reined in its wasteful spending it would be able to continue increasing funding for core public services without more taxes.
"Nobody's doubting that this Government has good intentions but those good intentions have consequences that are doing more harm than good."
Interest.co.nz's calculations indicate that the additional taxes introduced and proposed under the Coalition Government will generate $2.4 billion over four years.
Just over $1 billion of this will be generated by higher petrol excise taxes. While the Coalition Government is increasing petrol excise taxes by a total of 10.5 cents over three years, the National-led Government hiked these by 17 cents over nine years.
| | | | | | |
| --- | --- | --- | --- | --- | --- |
| ($ millions) | 2018/19 | 2019/20 | 2020/21 | 2021/22 | Total |
| Happening | $ | $ | $ | $ | $ |
| Petrol excise | 91.9 | 245.0 | 367.5 | 367.5 | 1,071.9 |
| Regional fuel tax - Auckland  | 160.0 | 160.0 | 160.0 | 160.0 | 640.0 |
| Bright line test extension | ... | ... | 10.0 | 30.0 | 40.0 |
| Proposed  |   |   |   |   |   |
| GST on low-value imported goods | _ | 66.0 | 100.0 | 112.0 | 278.0 |
| Ring-fencing rental losses | _ | 10.0 | 125.0 | 190.0 | 325.0 |
| Totals | 251.9 | 481.0 | 762.5 | 859.5 | 2,354.9 |
See this story for more analysis of these figures.