We look back on a big, successful year and reveal our most popular stories; announce new features coming 2019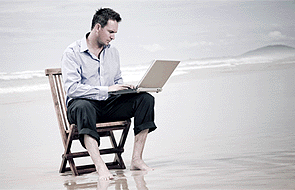 2018 has been a very good year for us. Thank you to all our loyal readers.
We delivered more than 3,400 original stories from our team of journalists and contributors.
We were visited by a record 2+ million "unique readers" who dialed up 6.7 million sessions reading 15 million pages of content. Almost all of these metrics were new all-time records for us.
(Actually our 'unique reader' data is by IP address so it probably double-counts some readers who access our content using multiple devices.)
But it is still a good proportion of New Zealand's adult population, and more than half of them came at least once in the year to use our content and resources.
We aim to be an intelligent read for people who want to understand what is going on in our economy, and the outside forces that also shape it. We are still a desktop read, to take advantage of the tables, charts and other embedded resources we offer readers. In fact, over 57% of our sessions were delivered on desktop browsers, 10% on tablets, and 33% on smartphones. That is little-changed from 2017.
2019 will be special too. We are well into launching a design upgrade, one that will be fully responsive and you may see the that sometime in February. (Design house Little Giant have completed their work. Our in-house team is now coding it.)
We appreciate your support of our live-and-free service, and we wish everyone Happy Holidays and good weather where ever you are. If you value what you get for "free", we would appreciate your support via our Press Patron facility at the top of this page. (Obviously what we do costs heaps, and advertising is a fickle revenue stream. Your support is valuable beyond what you may realise.)
Although most of our staff are taking a break as well, we will have daily updates and some unique content in our regular style.
International financial markets may get 'interesting' in January and we will be covering that and what it means for New Zealand.
In the meantime, here are the ten stories that readers read the most in 2018:
10. David Hargreaves report of the Match IRD 'ring-fencing' paper and analysis
https://www.interest.co.nz/property/92896/ird-releases-ring-fencing-paper-revenue-minister-encourages-feedback-proposal-ensure
#9. David Hargreaves report of an ANZ publication saying that building new may now be better than buying an existing house
https://www.interest.co.nz/property/93266/anz-economists-say-cost-building-new-house-has-become-more-attractive-relative-cost
#8. My February review of KiwiSaver fund performance in 2017
https://www.interest.co.nz/kiwisaver/91879/we-review-overall-performance-kiwisaver-funds-industry-one-will-reach-50-bln
#7. Gareth Vaughan's July report of the gloomy outlook of ex-PM John Key, and the scramble by ANZ and the Government in response
https://www.interest.co.nz/news/95039/ex-pm-anz-nz-chairman-john-key-tells-mike-hosking-rising-loan-delinquencies-problems
#6. Greg Ninness's November story summarising our October Home Loan Affordability reports
https://www.interest.co.nz/property/96982/rising-house-prices-have-more-offset-falling-interest-rates-11-12-regions-over-last
#5. My April story on the option of using revolving credit instead of a traditional home loan
https://www.interest.co.nz/opinion/69320/why-revolving-credit-might-be-smarter-home-loan-arrangement-switching-fixed-rate
#4. The July story by Greg Ninness and Jenée Tibshraeny on the KiwiBuild ballot criteria
https://www.interest.co.nz/property/94624/kiwibuild-home-buyers-who-meet-eligibility-criteria-will-go-ballot-be-able-buy-home
#3. My February story on how much you should be saving for retirement
https://www.interest.co.nz/kiwisaver/92083/we-look-how-much-you-should-be-saving-retirement-attempting-give-age-markers-so-you
#2. Our August report of a mortgage rate cut by Westpac
https://www.interest.co.nz/personal-finance/95382/westpac-nz-cuts-five-year-mortgage-rate-giving-it-lowest-advertised-rate-term
#1. Jenée Tibshraeny's June story on Cove Insurance that went viral internationally
https://www.interest.co.nz/insurance/94228/buying-insurance-facebook-messenger-step-closer-becoming-reality-lloyds-london
Stories about property and 'house prices' were not so dominant this year. Our expanded Banking coverage in 2018 has been a big success, although none it its stories made the top 10. (Remember, we published 3,200+ original stories.
You can compare the above list to our top stories in 2017, here.
To be in our top 10 this year, a story had to be read more than 10,000 times, about the same as in 2017. Our top story was read more than 15,000 times. We had a broader range of high volume stories this year.
Interestingly, our #1 story for 2018 was only our 47th most popular page. It's read-volume was well below the 390,000 people who used our term deposit rate pages over the year (and the total views were much more than that of course because readers kept coming back for updates). Many of our regular resources like our dairy industry payout history page, auction results, bonds data, and farms for sale pages, as examples, all were far more popular than most stories. Your ability to dig into the data behind the news is what makes us special.
Enjoy your holiday break. See you again in 2019.