A review of things you need to know before you go home on Monday; Kiwibank raises a TD rate, poll says we are optimistic, inflation tame, new Chinese buyer frenzy, Fitch likes NZ, swaps lower, NZD firms, & more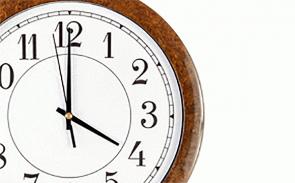 Here are the key things you need to know before you leave work today.
MORTGAGE RATE CHANGES
None so far today.
TERM DEPOSIT RATE CHANGES
Kiwibank have launched a market-leading one year rate of 3.55%. Details here.
LOOKING GOOD
Roy Morgan polling shows that we are a happy, optimistic lot going into 2019, although slightly less than at the same time in 2018. This is from a poll that has been tracking this since 1989.
NON-TRADABLE INFLATION EASES
ANZ's independent monthly inflation tracker is +1.9% higher in December than the same month a year ago (and the same as what Stats NZ reported in the year to September). They say: "The ANZ Monthly Inflation Gauge fell 0.1% m/m in December. Housing-related price pressures are trucking along, but were not strong enough to offset a large, unexpected fall in domestic air travel prices in the month. This brings the December quarter signal for non-tradable inflation to 0.7% q/q, with annual growth easing from 2.4% to 2.3%."
"WATER BEHIND A DAM"
Chinese buyer interest in New Zealand real estate might be picking up again; it certainly doesn't seem to have abated. This from the Chinese realestate website Juwia.com posted an article by its CEO which includes this: "In New Zealand, a 24-story Miami-style apartment building planned for Auckland's North Harbour started a frenzy among local and Chinese buyers when it was advertised online. Chinese buyers snapped up 20 apartments per week at the building, which will likely be called No 1 Kaipiho. Some types of apartments have sold out entirely."
NEW RBNZ APPOINTMENTS
Simone Robbers and Christian Hawkesby will join the RBNZ as Assistant Governors. Their appointments complete the Reserve Bank's new Senior Leadership Team structure announced in 2018. Robbers is joining from the FMA, while Hawkesby is joining from Harbour Asset Management.
NEW KIWIBANK APPOINTMENTS
Kiwibank has also announced two new senior appointments. Mike Hendriksen (ex Westpac) has joined the state-owned bank as its as Chief Legal Officer, and next week Elliot Smith (ex ASB) begins as its new Chief Strategy and Innovation Officer.
PAYMARK SALE SETTLES
The $190 million sale of Paymark by ANZ, ASB, BNZ and Westpac to France's Ingenico Group has been completed. Announced in early 2018, the deal has been approved by the Commerce Commission and the Overseas Investment Office.  ANZ, ASB, BNZ and Westpac had each owned 25% of electronic payments processor Paymark.
A LOWER GROWTH OUTLOOK
A unit of Fitch that does macro economic research likes what it sees in New Zealand, even if it sees tamer growth. "We forecast New Zealand's fiscal surplus to narrow to 0.8% of GDP in FY2018/19 (July-June) and 1.2% in FY2019/20, relative to 2.1% in FY2017/18, marking a downward revision from our previous forecasts of 2.0% and 1.9% respectively. This is on the back of the country's slowing economic growth, which we expect to weigh on revenue collection over the coming quarters, combined with greater spending as outlined in the new Wellbeing Budget for 2019. That said, New Zealand's public finances are likely to remain healthy, posing little risk to macroeconomic stability."
SWAP RATES DRIFT DOWN
Local wholesale swap rates have lower today, down almost -2 bps across the curve. That pushes the short end  to a new all-time low.. The UST 10yr yield is unchanged at 2.70%, stable in very light trade Their 2-10 curve is just under +16 bps. The Aussie Govt 10yr is at 2.29% and down -3 bps today, the China Govt 10yr is up +2 bps at 3.16%, while the NZ Govt 10 yr is at 2.34%, and down -3 bps since this time on Friday. The 90 day bank bill rate is unchanged at 1.93%.
BITCOIN DROPS
The bitcoin price moved sharply lower in a short burst earlier this morning and now trades at US$3,520, down -2.7%. These periodic resets continue to be unexplained even though they happen fairly regularly. They give the look of a major player manipulating the market price.
NZD HOLDS
The Kiwi dollar is holding its level in light trading at 68.3 USc. On the cross rates, we have moved up slightly against the Aussie to 94.7 AUc and are now at 59.5 euro cents. That puts the TWI-5 marginally higher at 72.2.
This chart is animated here. For previous users, the animation process has been updated and works better now.