A review of things you need to know before you go home on Friday; some TD increases, Westpac says house building in balance, consumer confidence good & stable, swaps flatten, NZD firm, & more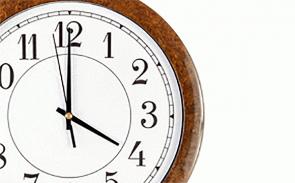 Here are the key things you need to know before you leave work today.
MORTGAGE RATE CHANGES
No changes today.
TERM DEPOSIT RATE CHANGES
SBS Bank has raised TD offer rates for 6, 8 and 9 months by +10 bps. More here. Bank of Baroda has trimmed most of their rates. FEI has raised its 1 year TD offer to 5.0%, an increase of +20 bps.
LOTS OF HOUSES AVAILABLE
The level of listings on Realestate.co.nz in January is running at similar levels to last year, but Auckland is looking increasingly like a buyer's market. At the current sales rate, the weeks of inventory is up to 19 nationally (stable) and has pushed up to 26 in Auckland, a level not seen since November 2011.
GETTING TO BALANCE
If you believe the new lower immigration data, and Westpac does, they are now claiming that current new home construction may now be keeping up with population growth
NEW ASB 'CORPORATE STRATEGY & CUSTOMER EXPERIENCE' EXECUTIVE
ASB has appointed Lohit Kalburgi as executive general manager for corporate strategy and customer experience. Kalburgi returns to NZ from Dallas, quitting a role as managing director and global head of customer experience with BBVA to join ASB. According to ASB, Kalburgi has developed an extensive knowledge base about customer-centric digital transformation through his roles at BBVA, British Telecom, Barclays and Vodafone. He'll be a member of ASB's executive leadership team.
ADVANTAGE NZ
New Zealand's total online retail spending in December was +6% higher than in the prior December, according to the BNZ/Marketview analysis. This is a slower growth rate than we've seen in recent months, mainly due to a softening in purchases from offshore sites. Online spending at international sites was -1% lower than a year earlier and this is the first time we have seen a negative year-on-year growth rate for that segment. In contrast, local online sites saw spending up +10% compared to the prior December. The growth rate at local online stores also outpaced that at traditional stores, where spending was only up +1.3% year-on-year.
BUY NOW, PAY LATER
The emergence and growth of 'buy now, pay later' services has caught the eye of competitors and regulators. Stephen Forbes takes a look at the fast growing sector.
HAPPY NEW YEAR
Consumers are feeling pretty good about things, with some concerns about the overall economic outlook but slightly above-average confidence regarding their own situations. The monthly ANZ/Roy Morgan consumer confidence survey for January shows the proportion of consumers thinking it is a good time to buy a major household item remains consistent with ongoing spending. Perspecive here.
HAYNE WATCH
In Australia, the Hayne Report has been delivered to the Government. (We have an office sweepstake going on how soon it will leak.) It is not due to be made public until it is tabled in the Canberra parliament.
CULLEN WATCH
The New Zealand Tax Working Group report is scheduled to be publicly released on Thursday, February 21. But it was delivered to Government ministers (Robertson, Nash) today "for consideration". Leak estimates welcome here too.
GETTING CHEAPER
In Australia, CoreLogic is reporting that January was another down month for house prices. National property prices are now -6.1% lower than they were when the market peaked in October 2017. The downturn has gathered pace over the past three months and has become more broader based geographically. But Sydney and Melbourne are the epicenter as more than half of the country's housing 'value' is in these two centres. Sydney is down -9.7% and Melbourne is down -8.3% in the past year.
CONTRACTING
In China, the Caixin China General Manufacturing PMI fell further to 48.3 in January, the lowest since February 2016. The subindex for new orders dipped further into contraction territory, pointing to a moderate contraction in demand across their manufacturing sector.
DIPPING
Excluding demand from the central banks of despots and dictators, demand for gold fell in 2018 by -2.4% from 2017, according to data out today from the World Gold Council. But countries like Russia, Turkey, Azerbaijan and Kazakhstan were joined by Hungary this year, upping their combined purchases by +74%.
SWAP RATES FLATTEN
Local wholesale swap rate moves are holding at the short end and dipping further at the longer end 5yr and 10 yrs. The UST 10yr yield is sharply lower again today compounding yesterday's big fall and is now at just on 2.64% and another -4 bps drop. Their 2-10 curve has widened to just over +17 bps. The Aussie Govt 10yr is now at 2.23% (unchanged), the China Govt 10yr is also down -1 bps at 3.16%, while the NZ Govt 10 yr is down at 2.28% and that is down a chunky -6 bps. The 90 day bank bill rate is unchanged at 1.93%.
BITCOIN SLIPS
The bitcoin price has softened a little today, down to US$3,409.
NZD FIRM
The NZD is higher against the greenback again at 69.1 USc, but that is a pullback from some interim highs. On the cross rates we firming at 95.3 AUc, and at 60.4 euro cents. That puts the TWI-5 up at 73.0.
This chart is animated here. For previous users, the animation process has been updated and works better now.