A review of things you need to know before you go home on Friday; some TD changes, stable real estate market, bigger Crown surplus, average consumer confidence, dairy prices to rise, NZD little-changed, & more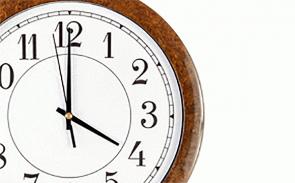 Here are the key things you need to know before you leave work today.
MORTGAGE RATE CHANGES
Again, no changes to report today.
TERM DEPOSIT RATE CHANGES
Westpac raised its 8 month rate by +10 bps to 3.45%. BNZ trimmed most rates by between -2 and -28 bps. The few it didn't trim it raised but just by +2 bps. (BNZ is clearing away the prior focus on the number '8' now that the Chinese New Year has passed.)
BUY/SELL BALANCE STABILISES
Total number of homes available for sale on Realestate.co.nz almost exactly the same as it was this time last year. But with the sales levels rising, the weeks of inventory are falling - 17 nationally, 22 in Auckland, 8 in Wellington, 18 in Christchurch.
CROWN SURPLUS SWELLS
January tax collections show individuals paying +11% more in income taxes this year than last, but less for GST. Company taxes dip as well
HIGHEST SINCE 1975
The growth in new dwelling consents was particularly strong in Auckland in January, and nationally they reached a 44 year high in the year to January.
GET READY FOR AN AUSSIE INVASION
Infometrics reports: Non-residential construction was solid in the three months to January, but serious questions remain about future growth. The collapse of Arrow International signals further worries about the construction sector, and places increased pressure on future capacity. The loss of most of the country's top tier of non-residential construction firms leaves a void in the industry that might be filled by Australian companies entering the New Zealand market, as activity across the Tasman dies up.
AVERAGE CONFIDENCE
The ANZ-Roy Morgan consumer confidence survey shows confidence fell -1 point in February and sits around average levels. Perceptions of current conditions lifted +2 points, while the future conditions index fell -3 points. The proportion of households who think it's a good time to buy a major household item lifted +3 points.
TERMS OF TRADE WEAKEN
Our overall terms of trade (the relationship between our export and import price indexes) fell -4.7% in the December quarter, the second consecutive fall on an annualised basis. In the previous seven quarters they were rising. Soft dairy prices drove the latest result (but of course dairy prices have firmed significantly since then).
DAIRY PRICES WELL SUPPORTED
With regard to dairy prices, Fitch came out today agreeing that prices will be firm in 2019. They said: "Global supply is slowing down, in particular in the EU and Australia. Meanwhile, consumption remains strong amidst still favourable macroeconomic conditions. However, strong production growth in New Zealand will cap price gains."
TAKE YOUR PICK - STABLE? OR DECLINING?
Yesterday we got the official Chinese PMI survey result and it wasn't pretty, revealing their factory sector was contracting (49.2). The suspicion always is that official data sanitises the real situation. But today we got the private Markit/Caixin China PMI and that paints a far less worrying picture. This one says operating conditions faced by Chinese manufacturers were broadly stable in February (49.9). Encouragingly, both output and total new orders expanded slightly, despite export sales slipping back into contraction. At the same time, capacity pressures continued to build, with backlogs of work rising further.
WALL STREET IGNORED
Even though Wall Street was down about -0.3% last night, equity markets in New Zealand (+0.4%), Australia (+0.5%), Japan (+0.7%) and Hong Kong (+0.4%) are all higher today. Shanghai is level-pegging in early trade.
SWAP RATES FIRM
There has been another solid steepening of local swap rates today with the two year up +1 bp, the five year up +3 bps and the ten year up +5 bps. The UST 10yr yield is up +4 bps at 2.72%. Their 2-10 curve is higher at +20 bps while their 1-5 curve remains inverted at -3 bps. The Aussie Govt 10yr is up +4 bps to 2.15%, the China Govt 10yr is up +2 bps at 3.21%, while the NZ Govt 10 yr is up +1 bp so far today to 2.21%. The 90 day bank bill rate is unchanged at 1.89%.
BITCOIN UNCHANGED
The bitcoin price is little changed at US$3,802.
NZD LITTLE CHANGED
The NZD remains at 68.1 USc after last nights fall. But we are firmer against the Aussie at 96 AUc, and at 59.9 euro cents. That has the TWI-5 at 72.6.
This chart is animated here. For previous users, the animation process has been updated and works better now.