A review of things you need to know before you go home on Tuesday; ANZ cuts rates, trade surplus tiny, PCE new approach, new home loan lending growth, swaps flatter, NZD high, & more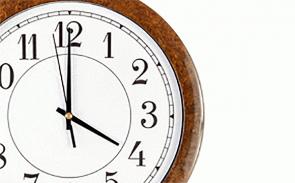 Here are the key things you need to know before you leave work today.
MORTGAGE RATE CHANGES
ANZ stepped up to become the eighth bank to offer a home loan rate carded below 4%. There are now only two hold-outs.
TERM DEPOSIT RATE CHANGES
ANZ also trimmed about -10 bps from its two to five year term deposits.
TINY SURPLUS
Exports and imports both grew in February, but we actually ended up with a tiny merchandise trade surplus in the month (+$12 mln). Last year the same month we had a +$188 mln surplus, in 2017 it was a -$42 mln deficit. Analysts had expected a -$200 mln deficit in February 2019. But much better sheepmeat exports boosted the result. For the year to February, the merchandise trade deficit was -$6.6 bls, and that compared with a -$3.1 bln deficit in the previous equivalent year. Red meat (+10%) logs (+12%), and fruit (+22%) are the export stars in the latest twelve month period. Other country's oil products (+44%) are what drives our imports.
READING THE TEXTURAL BODY LANGUAGE
All eyes will be on Adrian Orr tomorrow at 2pm when the RBNZ releases his OCR statement at 2pm. Analysts will be reading that statement for signs of dovishness. Currency fingers will be poised. Almost certainly we will all read too much into the nuances.
NEW THINKING?
The Parliamentary Commission for the Environment today released a report which suggests biological greenhouse gases be dealt with separately from fossil-based carbon dioxide emissions, and that offsetting forest sinks should largely be reserved for biological livestock emissions. That will challenge the traditional greenies. BusinessNZ didn't like the new approach either.
HEAT LOWER
New mortgage lending in February to residential housing investors fell sharply and was down more than -14% from the same month a year ago to $886 mln. New lending to first home buyers was up more than +11% on the same basis even if the rate of growth is slowing. For other owner occupiers, such new lending grew just over +7% year-on-year on the same basis. All up, new lending for residential housing purchases inched up just +2.8% in February, the slowest growth in almost a year.
NOT PESSIMISTS
In a speech today that reveals how the RBA looks at the Australian economy, they say their labour market has "unambiguously improved", and while household spending has been slowing and income growth has been low, they see an upturn ("recovered somewhat"). They also see Aussie tax levels holding back household spending, making households feel poorer. Affordability is the current drag on their housing markets, they say.
CHAOS
If you thought the British Brexit debate couldn't get any messier, you are wrong. Today the London parliament delivered a (another?) humiliating defeat for their prime minister. Who knows where to from here. Almost certainly its a hard Brexit. The EU has no idea who to talk to now and may decide it is pointless trying.
LOCAL SWAP RATES FLATTEN
The steep bear flattening has continued with renewed vengeance today. The two year is unchanged, the five year is down -1 bp, and the ten year is down another -4 bps. That means the NZ swap 1-5 rate curve is a negative -2 bps and the swap 2-10 curve is down sharply to just +39 bps and the first time below +40 bps since July 2016. The UST 10yr rate is little-changed at 2.42%. Their 2-10 curve has lifted slightly to +15 bps while their 1-5 curve has widened to negative -22 bps. The Aussie Govt 10yr is at 1.79% and that is up +2 bps since yesterday, the China Govt 10yr is also up +2 bps at 3.17%, while the New Zealand Govt 10yr is down -3 more bps at 1.91%. The NZGB 1-5 curve is also negative now. The 90 day bank bill rates are down -1 bp at 1.88%.
NZ DOLLAR HOLDING HIGH
The NZ dollar is holding its overnight rise at 69.2 USc. It is also holding against the Aussie and now at 97.2 AUc and also up at 61.1 euro cents. The TWI-5 has risen to 73.7.
BITCOIN LOWER
Bitcoin is at US$3,918 and down about -1.3% since this time yesterday.
This chart is animated here. For previous users, the animation process has been updated and works better now.