Finance Minister Grant Robertson on the effectiveness of taxing land bankers, why the bright-line test won't be extended and whether his tax review was doomed to fail from the start
A Capital Gains Tax (CGT) is dead and gone for as long as Jacinda Ardern is Prime Minister. 
A tax on land bankers is the only new tax the Government is considering to make the system fairer – having particular regard for housing affordability.
Finance Minister Grant Robertson told Jenée Tibshraeny the Government now needed to figure out how far a vacant land tax would go in levelling the playing field for those who invest in different types of assets.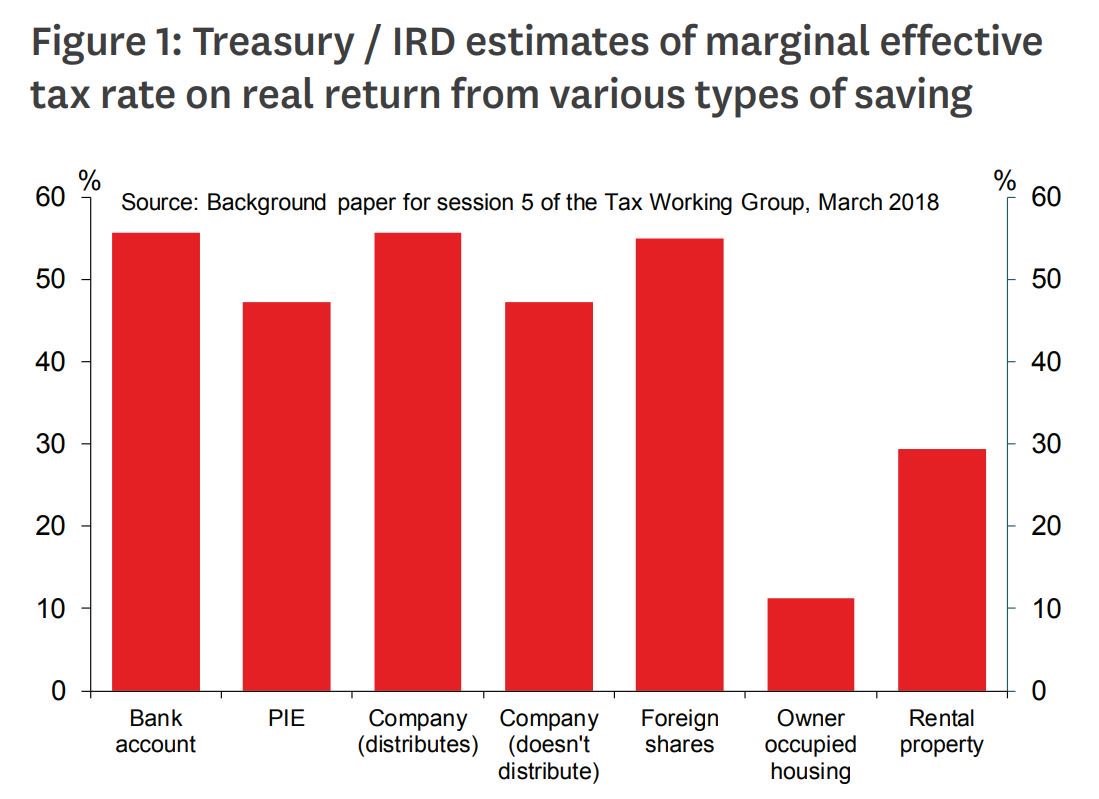 "The land banking issue is partly fairness but also partly to do with the housing market," Robertson said.
The Tax Working Group (TWG) recommended the Productivity Commission consider a tax on vacant land in a review of local government funding and financing it's undertaking, as its view was that such a tax was best levied at the local rather than the national level.
Robertson didn't believe action on this was being dragged out, with the Commission only expected to report back to the Government in November. He said the Inland Revenue was also looking at it.
Question mark over possible rule changes targeting land speculators 
Robertson denied the CGT flop meant the Government wasn't doing enough on the demand-side to address housing affordability.
He said its foreigner home buyer ban was starting to have an effect, while the impact of it extending the bright-line test from two to five years would take some time to show.
The Government is also in the process of passing legislation to ring-fence rental losses (IE prevent investors from offsetting losses from their rental properties against their other income).
Robertson committed to seeking a review of the "current rules of taxing land speculators," but wouldn't elaborate on exactly what this meant.
"There are current rules in place around how people manage and deal with land. What we want to do is make sure those rules are enforced properly…
"We look at other jurisdictions around the world and we can see that there are different rules in place, but it's too early for me to speculate on what exactly those changes would be."
Labour to consider changes to income tax settings going into the 2020 election; extending bright-line test 'unlikely'  
Without a CGT, the Government didn't see need to change income tax settings.
While the TWG said increasing the threshold for the lowest marginal tax rate (currently at $14,000) would reduce inequality, Robertson pointed out its first point of call was using the welfare system to address inequality.
Quizzed on whether the limited scope of the TWG's terms of reference, which ruled out applying a CGT to the family home or increasing the threshold of the top marginal tax rate for example, meant the outcome was always going to be half-baked, Robertson noted tax purists always wanted the family home to be included.  
"We wanted to set the TWG a realistic mandate. We were not prepared to consider a CGT on the family home…
"We also campaigned on not increasing the top rate. There was no point in having the TWG consider things that simply were not going to happen."
Robertson said considering a change to income tax thresholds was something the Labour Party would consider, as it always does, when it forms its tax policy going into the 2020 election.
He said it was "unlikely" this policy would include a further extension of the bright-line test as: "We've taken a CGT off the table and the bright-line test represents a form of that."
 NZ First silences conversations around potential polluter-pays schemes
Robertson said the Government wouldn't advance new environmental tax proposals beyond its current work programme, and ruled out both resource rentals for water and the introduction of input-based instruments such as a fertiliser tax in this term of Parliament, largely due to its Coalition Agreement with New Zealand First.
He said the Government was already addressing most of the environmental issues the TWG mentioned. For example, work around water, the Emissions Trading Scheme, congestion charging in Auckland and a waste levy are underway.
The TWG said NZ ranked 30th out of 33 OECD countries in terms of environmental tax revenue collected as a share of total tax revenue. Environmental tax revenue made up 6.2% of all tax revenue collected in 2016 – a small increase from 4.8% in 1999. The vast bulk of this came from fuel taxes, road user chargers and vehicle registrations.
Put to Robertson, he acknowledged: "There is some room to move there and clearly the work we're doing on the Emissions Trading Scheme is really important in that regard."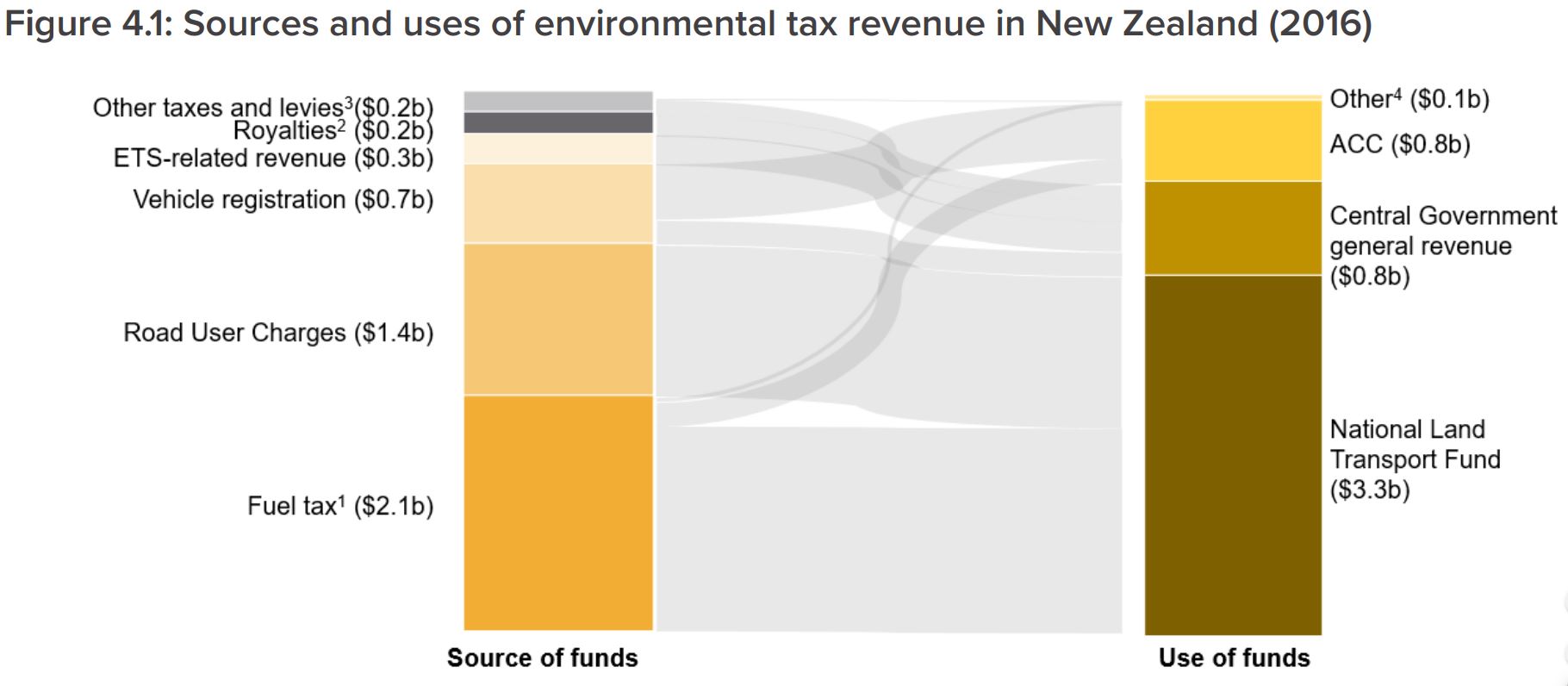 Another TWG recommendation Robertson saw potential in was a NZ Superannuation Fund suggestion to let investors pay a concessionary rate of 14% (half the current company rate of 28%) on profits made in New Zealand from "qualifying" infrastructure projects.
The IRD has been instructed to prioritise work around this.