David Hargreaves says with an Official Cash Rate that could well be as low as 0.5% by Christmas, it is not too hard to imagine an OCR with a minus sign in front of it by later next year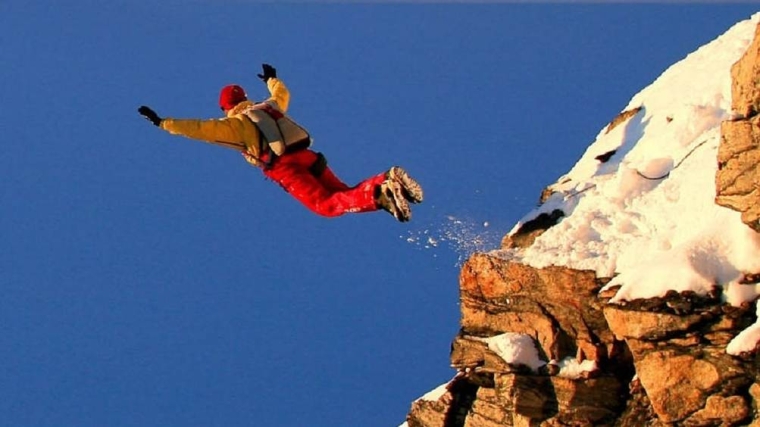 By David Hargreaves
The previously unimaginable could be the reality by the second half of next year if things continue on their current path.
Yes, New Zealand might well be heading for negative interest rates, via an Official Cash Rate that has a minus sign in front of it. And it might not take long for that to happen.
At the moment the OCR is 1%, which is where it has been since the Reserve Bank did the 'Shock and Orr' double (50 basis point) cut on August 7.
After this week's double whammy of awful business confidence results it's odds-on the RBNZ will cut again on November 13 when its next review is due.
To just stop on that point for a moment; it might sound a bit reactionary to talk about business confidence surveys as a sure-fire indicator of, and demonstrating the need for, further rate cuts.
After all, it can be argued that such surveys can be used as a bit of a protest vote against the Government. And the business confidence surveys have been, to varying degrees, toxic towards this Government since it took office in late 2017.
I would point to a couple of key things we saw in the business confidence surveys this week. Both surveys showed falling inflation expectations. That's important. And the very, very key thing was contained in the NZIER's Quarterly Survey of Business Opinion, which showed a sharp drop in ACTUAL activity for businesses in the past quarter. 
Now, that's obviously quite different to a business leader saying they don't like the colour of the Finance Minister's shirt. That's an actual marker, an early heads-up, of what the economy's being doing in the third quarter of this year - bearing in mind that we won't get the official GDP September quarter figures released by Statistics New Zealand till December 19, long after the RBNZ's had its final review of interest rates for the year.
Falling inflation expectations bother the RBNZ a lot - since they influence price setting and therefore produce low inflation. The RBNZ will have the advantage that its own survey of expectations is next released on November 12 before the next OCR review. If that reconfirms falling inflation expectations - and I suspect it will - then the only way is down for interest rates. 
So, when it comes to the next OCR decision on November 13, I think the only real issue to speculate and debate on, and it's very debate-worthy, is whether the cut will be a single (25 bp) or another 'maxi' version (50 bp).
On the one hand you can say (as the RBNZ indicated through its August move) that if you are going somewhere anyway you might as well do so in a hurry.
But the counter argument is that such big and unusual moves could potentially 'spook' the markets, as the impression might be formed that the RBNZ knows something bad that the rest of us don't.
The results of the two business confidence surveys out this week would suggest businesses were indeed spooked by the double OCR cut.
So, would that put the RBNZ off another double cut?
Shoot first, ask questions later
Well, under Governor Adrian Orr and now with the new Monetary Policy Committee in place there seems very much to be an attitude that the RBNZ would rather regret something it has done rather than something it didn't do. This is a central bank now that will seemingly act first and worry about the consequences later.
That being the case, the RBNZ's not likely to be put off by the fact that some folk were spooked by the previous double cut.
Another big consideration, I think, might be a timing issue.
After the November rates review, the RBNZ doesn't have another one scheduled till February 12.
That's a long time.
Until 2016 the RBNZ always used to have an OCR review in early/mid December followed by another in late January.
But then it was changed. I've got to say I argued against the change at the time just based on the rationale that three months might be too long to wait for an OCR review if the global economy was at any stage in a state of upheaval.
A long, unsettled, summer
Well, the global economy is in upheaval now, and the three months over this summer will be a long time to wait. Too long.
Of course, the RBNZ absolutely has it within its power to change the OCR at any time it wants should it see the need. 
But if business leaders were indeed spooked by the August double cut then I imagine they would fall off their sun loungers if the RBNZ suddenly emerged in the heat of January with a rate cut.
In the now more than 20 years since the OCR was introduced, the RBNZ has changed the rate only once outside of a scheduled review - and that (a 50 basis point cut) was in response to the terror attacks on September 11, 2001.
So, I think even with this, shall we say, very decisive, current RBNZ regime, such a course of action would be unlikely.
What might be more likely then would be a take-no-chances double cut in November.
Next stop zero
All of which means that 2020 may well dawn with the OCR already sitting just 50 basis points above zero.
What is therefore to stop the OCR going reasonably quickly from there and into the minuses?
Well, the Government may yet step into the fray and announce a meaningful loosening of the purse strings. Perhaps some plans to borrow more money and go on an infrastructure spend-up. That could certainly gee-up the economy.
Without that, and without a significant pick up in the global outlook, then its difficult to see sentiment and therefore activity picking up significantly from here.
I reckon there's a real chance then that by the August OCR review next year we could be in minus territory.
What happens then?
Well, I guess we would find out!
We won't have to pay
I suppose the important thing to note is that a negative OCR would not mean term deposit rates going negative. No, we wouldn't have to pay the banks to take our money. (Well not any more than we already do in bank fees.) Yes, be thankful for small mercies!
If you look at the current average interest rate on six month term deposits of 2.75%, versus the current 1% OCR well then there's a 1.75% gap. If the banks were able to maintain a similar gap as the OCR was further cut, then even a -1% OCR would still see a putative six-month TD rate of 0.75%. So, positive but definitely not flash.
If we talked about a retired person say, on a 17.5% tax rate, that 0.75% would carry an effective yield of just under 0.62%. On a $10,000 deposit that would get you $62 a year after tax. Whoa, hold me back!
And let's bear in mind that the current inflation rate is 1.7%. Already the real rates of return on TDs are not much above that.
For those who have hoped to help support themselves on interest from investments this is all hugely problematic.
Really it all raises the question of whether further OCR cuts at all will help. 
Too soon
In all fairness, it would be way too soon to be able to gauge with any degree of accuracy, whether the August 50 basis point cut has been stimulatory. 
However, I think the really crucial thing is that nothing seems capable of lifting the mood at the moment. And if people are down in the dumps they will not spend. And if they don't spend...well, vicious circle and all that.
It would be a brave central bank in the midst of all this that would admit that cutting rates further may do no good. And clearly that's not where the RBNZ is with its thinking. So, down we shall probably go with our rates.
But I've got to say, monetary policy as we've known it seems a dead duck.
Only the Government can help out here. And I'm not sure it has the answers either.
*This article was first published in our email for paying subscribers early on Friday morning. See here for more details and how to subscribe.