How coronavirus will exacerbate the personality politics election 2020 was always going to be fought on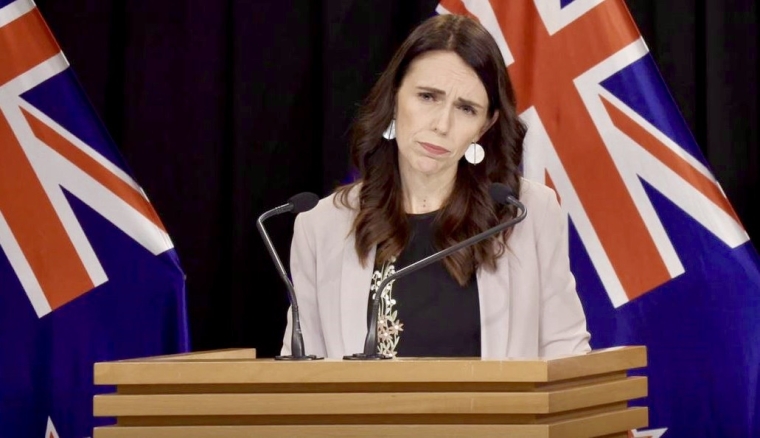 By Jenée Tibshraeny
Coronavirus has taken lives and sparked war time responses by global authorities.   
On the less crucial end of the 'global disruption spectrum' it has also thrown New Zealand political parties a curve ball, just as they were getting into election campaign mode.
There's as much uncertainty over how coronavirus will affect the election, as there is uncertainty over the virus itself.
But from where we're sitting now, it doesn't look great for anyone.
Bad news story to smother Labour's positivity
To start with Labour, coronavirus is giving the party's greatest asset - Jacinda Ardern - a platform to demonstrate leadership - a skill she proved her mastery of in the aftermath of the March 15 mosque terror attacks.
Yet Ardern won't be able to change a ghastly narrative into one of love, hope and global leadership, as she did after the attacks. The bad news around coronavirus will keep coming, day after day, until the thing is brought under control.
What's more, Ardern won't be able to pull her party through coronavirus on her own. The capabilities of her ministers will be very publicly put to the test.
Health Minister David Clark, who isn't part of Labour's 'Kitchen Cabinet', has been thrust into the limelight, as has Finance Minister Grant Robertson.
While Robertson has largely been a 'control things from behind the scenes' kind of a minister, he'll be front and centre with Ardern.
Robertson's approach to lay out three scenarios which government agencies are planning for is measured, as is his approach to target support to the industries and regions where it's needed and let the automatic stabilisers (the welfare system, monetary policy, lower New Zealand dollar) work their magic.
The last thing New Zealand needs right now is a panicked finance minister further eroding confidence.
Robertson's issue is that rather than spend the next six months unveiling the projects the $4 billion of unallocated infrastructure spend (worth $12 billion in total) will go towards, he's going to have to provide assurance that all the negative data that'll drip through is coronavirus-induced, not a result of his economic management.
The first drip or two will be bearable, but by the 11th or 12th drip, the public might start questioning whether there's something wrong with the plumbing.
The May budget could not only deliver news of a wider than expected deficit forecast for the 2020 financial year, but also a deficit forecast for 2021.
Treasury in December forecast a small $900 million deficit in 2020, followed by a tiny $100 million surplus in 2021. Running deficits during downturns and in a low interest rate environment is arguably necessary, however not everyone will perceive the situation like this.
And to absolutely rub salt in the wound, June quarter gross domestic product (GDP) stats are due out two days before the September 19 election.
The bad news will be foreshadowed by Robertson. But still, bad news is even worse news two days before an election.
National in a tight spot
National will be able to dig right in with its tried and tested attack line that "the left" can't manage the economy.
Its pre-coronavirus focus on supporting small to medium-sized enterprises (SMEs) with fewer minimum wage rises and less red tape for example, will also get a platform, as SMEs risk being disproportionately affected by an economic downturn.
National on Thursday came out suggesting the Government gives coronavirus-affected SMEs wage subsidies like those it provided after the Canterbury and Kaikoura earthquakes.
After the Kaikoura quake for example, sole traders and SMEs who couldn't operate or had to operate at a reduced capacity could receive up to $500 a week for full-time employees and $300 a week for part-timers for up to eight weeks.
Meanwhile ACT suggested the Government delays the April 1 minimum wage increase to ease pressure on employers.
National's approach earlier in the week was to say the Government would be better placed to respond to coronavirus had it maintained higher rates of GDP growth - a flimsy argument.  
Its tactic seemed even more misguided when it said its proposed (but yet to be detailed) income tax cuts for middle income earners would stimulate the economy in the face of coronavirus, even though this wouldn't be a direct fiscal emergency response and wouldn't help those without an income - perhaps due to coronavirus.
The trouble National faces is that going to town, criticising the Government's response to coronavirus, particularly on the health front, risks being perceived as unproductive and even destructive.
If it erodes public confidence in authorities to the point this creates panic (it has already been accused of encouraging panic shopping) it'll be slammed for putting its political interests ahead of the country's.
National needs the firing range to be cleared of coronavirus, so it can take clean shots at the Government for breaking key promises on KiwiBuild and Auckland light rail, and in some instances, letting ideology rather than evidence drive policy. Pre-coronavirus it was starting to gather momentum and do a good job of this.
Coronavirus is now giving some under-performing government ministers a 'get out of jail free' card. 
Greens and NZ First reined in
The Green Party and NZ First will struggle as much as National to get airtime to differentiate themselves from the Coalition Government to solidify their support bases.
With National polling strongly and NZ First below 5%, it's in Labour's interest for NZ First to reconnect with its voters.
But the view expressed in February that neither minor party can go so far as to making the Coalition Government look dysfunctional to the point it's unelectable, rings even more true as the country needs a united government to lead us through an epidemic.
Election 2020 was always expected to follow the international trend and be fought on the personalities of party leaders. Coronavirus will only exacerbate this.
The more people tune in to Ardern delivering both bad news and messages of hope on their screens, the more they'll be thinking, "Would I prefer to be looking at Simon Bridges right now?"
If preferred prime minister poll results are anything to go by, the answer in most cases will be, no.
Yet the pressure on Ardern is immense. She needs to embody a competent government during what will be a long six months of relentless negativity.