Brian Fallow looks at the dire economic prognosis thanks to COVID-19, and probes the key issues and options for policy makers as they look ahead to a time when the virus is under control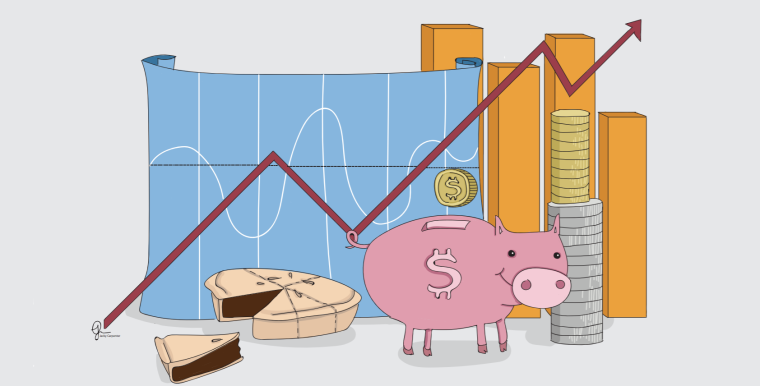 By Brian Fallow*
Weary of lockdown already, people want to know when things will get back to normal. In many respects the answer is never.
Right now the economy resembles a car crash victim in intensive care.
At some point it will move on to a lengthy process of recovery and rehabilitation. But to assume that will be a return to business as usual is to gravely underestimate the magnitude of this shock.
From a public policy standpoint the immediate primary objective is, of course, to save lives.
The secondary objective -- as far as is possible consistent with that primary objective -- is to save jobs by supporting the businesses that provide them.
The longer it takes to get the epidemic under control the more difficult and expensive that will be, but in the mean time money is no object.
The biggest-ticket item in the fiscal response so far is the wage subsidy which the Government tells is supporting over 1 million jobs (more than a third of total employment) at a cost approaching $7 billion. And it only covers the June quarter.
The next stage to expect is to transition, gradually and gingerly, to a recovery period when the emphasis is on stimulus rather than survival.
By then the output gap will have become a yawing chasm, evident in joblessness, shuttered shops and restaurants, empty hotel rooms, trucks sitting idle behind chain-link fences and so on.
Fiscal policy will have to do the heavy lifting. Monetary policy is now essentially defensive, with the Reserve Bank using quantitative easing to try to keep longer-term interest rates low and the Government funded as its operating deficit balloons.
So how next month's Budget designs the fiscal stimulus is key.
Infrastructure spending is all well and good – the most bang for buck – but it is subject to lags and bottlenecks.
There will also need to be measures to boost private consumption, as soon as it is safe for people to sally forth and spend.
Expect to hear more about the "three Ts" supposed to condition fiscal stimulus in challenging times: timely, targeted and temporary.
The Government should not be too hung up on the "temporary". Reflecting on the international response to the global financial crisis recession Michael Cullen said that the world had got very Keynesian very fast, but not for very long. The recovery was accordingly slow.
The one ahead will be a harder slog.
It will require adjusting to a profound and synchronous global recession.  
Services exports like international tourism and the export education trade are obvious casualties when borders are closed but even when those restrictions are eased, and who knows how far off that is, tourism is a luxury trade facing a world experiencing massive wealth destruction.
As for the trade in goods, there was already an ebb tide running on globalisation before the coronavirus erupted, with protectionism on the rise driven by US policy.
Even if that does not intensify, as policymakers recall the lessons of the 1930s, we are likely to see companies look for more resilience in supply chains.
 "What do we need to make in New Zealand that we didn't before?"  Finance Minister Grant Robertson has rhetorically asked.
And on the other side of the trade accounts, should New Zealand get more serious about adding value to the output of its primary sector, and about weightless exports?
Turning to the domestic economy, how and where we work is liable to change.
Some of those now working from home may find they like it and question the need, when restrictions are lifted, to climb in their cars and battle rush-hour traffic to get to an office building in order to perform tasks which in the age of email, Skype and Zoom they could do from home. Others will not.
The trend towards on-line shopping is likely to strengthen.
Will the gig economy become more prevalent, or will firms find that outsourcing is a risky strategy if your contractors go out of business during the period when you don't need them?
The supply side of the labour market is liable to be boosted by fewer Kiwis leaving for greener pastures abroad, while more expatriates return.
That would boost demand in an already under supplied housing market.
But on the other hand one of the key factors underpinning the relentless rise in house prices and household debt levels relative to incomes in recent years has been an exceptionally high employment rate.
Without that support where do house prices go, especially when investors learn the hard way that leverage is a two-edged sword, amplifying capital gains in a rising market, devouring equity in a falling one?
There is an obvious financial stability risk arising from the housing market as unemployment rises and incomes fall. Will the buffers provided by loan-to-value ratio curbs and the increase in bank capital built up ahead of the now-delayed regulatory tightening be enough to handle that?
Meanwhile as the Crown's balance sheet (including the Reserve Bank's) takes the strain of an economy in distress, difficult issues of intergenerational equity arise.
There being no free lunch, Parliament will have to wrestle with the distributional consequences of different possible combinations of tax, debt and monetisation.
Pre-pandemic the fiscal implications of an ageing population argued for adjusting the entitlement parameters for New Zealand Superannuation, whether age of eligibility, universality or indexation.
That was always going to be a hard sell politically. In a post-pandemic world when unemployment is high and private retirement savings have taken a hammering, it will be harder still.
Finally in this catalogue of uncertainty is what the coronavirus crisis and its economic fallout might mean for the great issue of our day and age, climate change.
Will it retard moves to transition to a zero-carbon economy and adapt to the already inevitable consequences of mankind's collective failure to take the issue seriously enough so far?
Or will investment in decarbonisation be seized upon as a welcome engine of demand in an economy where demand is, so to speak, in short supply?
Let's hope it is the latter, because if the pandemic is anything it is nature reminding us that its laws are not the kind you can break and we disregard them at our peril.
---
*Brian Fallow is a former long serving economics editor at The NZ Herald.