David Hargreaves says relying on the old standbys of running a tight fiscal ship while pumping migrants into the country is no way forward - we need governments with ideas and a real plan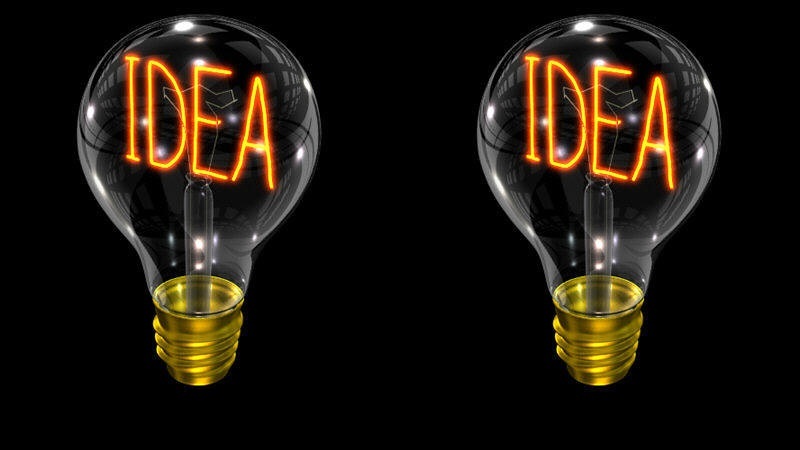 How much is a good idea worth?
Actually, I don't think you can put a price on it.
Good ideas can and have built entire industries and fired up economies around the world.
But when was the last time you could remember a New Zealand government having 'a good idea'. 
Well, maybe I'm being a bit harsh there. Yes, I mean I can think of some individual things such as the creation of KiwiSaver for example that were good ideas. But in the scheme of things such things are relatively small beer and somewhat in isolation.
The point is, in say, the last 20 years or so, successive governments have, yes, run admirably disciplined fiscal policies (for which we can all be grateful right now) but there's been no overarching innovation, no 'big idea' to drive the country forward.
And looking out there at the moment, with an election coming up, I don't see any of the political parties offering much in the way of killer ideas. By killer ideas I mean concepts that might be truly transformational for the economy.
I was prompted to write this by ANZ economists' recent update of their migration forecasts, in which they make the point that the Covid-19 crisis has turned New Zealand's recent model of migration-driven growth "on its head".
When you really think about it a 'model of migration-driven growth' is about as simplistic and unambitious as you can imagine. "What are we going to do?" "Oh, okay, I know. Let's just bring planeloads of people in and drive the economy with the extra spending they provide." Very basic.
I've said so before, but I think I need to say again: I'm NOT against migration. I wasn't born in New Zealand myself. It's just that there needs to be a plan.
What do we want?
Governments need to ask themselves what they want out of migration, what they are seeking to achieve through it, what changes within New Zealand they regard as acceptable through the migration - and there needs to be a more lofty aim than just giving GDP figures a good pump. Remember also, while also this pumping of the GDP figures has been going on, our GDP per capita has languished.
We've never had a proper conversation as a nation about migration and what we want from it. Crucially, we've never settled on some idea of what is the 'right' size for the country's population. Personally I think at about 5 million we are probably now there. But whatever your individual view of the right-sized population, surely it's a good idea to have a targeted range that is seen as ideal. That means town planners etc can have some realistic idea of what infrastructure and facilities will likely be required.
Anyway, migration as a topic comes up in this context because right at the minute - as you might have noticed - our borders are closed (although if you are up to date with the news of Covid-19 cases, you will know the borders are not as closed as we might like to think). Be that all as it may though, the current situation around the pandemic means that there's no realistic prospect of migration-fuelled GDP growth at the moment. And of course international tourism has been flattened.
The borrowing spree
While all this has been going on our current Government has been borrowing up large to provide fiscal stimulus for the economy. 
Borrowing's fine of course - paying it back, not so much.
Now, you can increase taxes. That's one way to attempt to pay back the debt. But bigger taxes are a very blunt instrument. And people are inclined to seek ways of getting cracked over the head and start finding creative ways of avoiding the 'medicine'.
Ideally the way to pay the debt is by genuinely making the economy bigger. That means successful businesses making bigger profits, employing more people, who then spend more money, thus helping the overall economy grow. And if the economy grows the tax take theoretically also grows.
Where, however, are the 'ideas' - the big concepts - that are going to enable this to happen?
Just keeping a tight rein on finances from here is not going to cut the mustard. Pumping GDP with migrants is off the agenda. What?
A government needs to create the right environment
At this stage I may be making it sound as though I expect the Government to be actually doing all this stuff. That the Government should be creating the new industries etc that are going to fuel the economy. Not so. In fact I'm always very leery of the idea of governments of any persuasion attempting to 'pick winners'. They are generally rubbish at this.
What governments can do is create the right environment in which businesses and industries can thrive.
So what is the 'right environment'?
At a very basic level this country really needs to decide what it wants to be. I've seen no evidence over the past 20 years or so of any governments in that time really trying to pinpoint the role of this country in the world.
A suggestion I often hear is that we could, for example, become a technology hub. Given our distance from basically everywhere else, that sounds like a plan since technology is so easily transferrable. But how would we actually do that? And no, I'm not talking about establishment of some half-baked government outfit with funding of $100 million and filled with buzzwords and slogans. That's just a recipe for hosing taxpayers' hard-earned up against a wall. 
No, I mean a real 'idea' for how such a thing could be enacted.
Governments and business on the same page
Governments can't do this stuff and shouldn't try - but they can get alongside smart people and smart businesses. They can enable.
I'm not close enough to the action to know how on the mark the stories are about a disconnect between the current Government and business. Certainly large parts of the business community (if confidence survey results were any guide) threw a hissy fit when the coalition came into power in 2017 and that probably wasn't an ideal start to the relationship.
But governments and businesses and entrepreneurs need to be on the same page. 
We are not going to find a way forward out of the current mess with a much bigger government (courtesy of all the debt) that simply tries to tax the blazes to people and runs a tight fiscal ship.
We need to find a genuine growth engine for the economy.
We need some ideas. Real ones.