As the country hurtles into a deep recession, sharemarket listed companies are doing a good job of giving themselves a cash cushion - with around $2.75 bln raised from investors since the start of the Covid crisis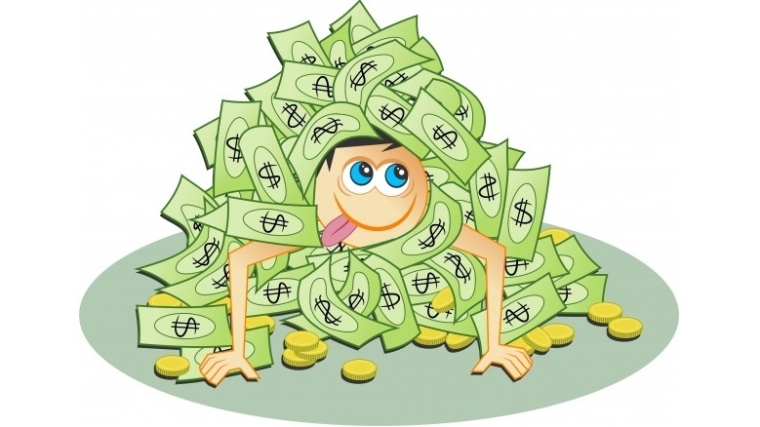 It has been an arresting sight to watch the prices of New Zealand's stock market listed companies head ever higher, even as the economy disappears underneath them.
While the recession is now getting under way in earnest, with more to come, the startlingly strong performance of the sharemarket has enabled companies listed on it to bolster their finances by raising more money from their shareholders.
A bit of envelope arithmetic suggests that in the region of $2.75 billion has been sucked out of investors' wallets and put into new issues of shares since the onset of the Covid-19 crisis. Seven of the bigger companies have between them raised more than $2.5 billion of this.
And looking through the list of the companies on the NZX also shows that many of the companies that have not issued new shares recently have at least been able to renegotiate and in many cases enlarge their borrowing facilities.
So, in other words, while the immediate future looks very grim indeed, many of our bigger companies have been able to give themselves a fighting chance of getting through it.
Take Auckland Airport for example. Its revenue generating business has been smashed - for now - by the closure of our border and by the domestic restrictions on flying - although the latter have now been lifted. 
Its hair-raising monthly traffic update for April and May showed passenger volumes down well over 90%.
But on April 6 Auckland Airport was one of the first cabs off the rack with a capital raising, launching an ultimately successful bid to raise a whopping $1.2 billion from investors that will shore up its finances for the foreseeable future while it awaits a return of international travel.
A one-way street? Hardly...
And while it may have appeared to some (well, it did me) that pumping fresh money into something like Auckland Airport at the moment would have been a one way street in favour of the airport in the near term (no, I couldn't imagine the share price going up till international tourists were back), well, what do I know.
The new shares offered by Auckland Airport were at a price of $4.66 each. To say they've done well is to say nothing. At one point earlier this month the Auckland Airport share price topped the $7 mark. They have fallen since, but at time of writing investors taking up those new shares were still sitting on book profits of about 40.5%.
Little wonder then that other companies have been flocking to get in on the action too - and the results to date have been extremely good.
Stashing the cash - the big capital raisers
Auckland Airport
$1200 million
Infratil
$300 million
Investore Property
$105 million
Kathmandu
$207 million
Sky City Entertainment
$230 million
Sky Television
$157 million
Z Energy
$350 million
Total
$2549 million
After an extremely volatile run in February/March the NZX50 Index measuring the value of the biggest stocks had by March 23 lost nearly 30% of its value in just over a month. 
Since then, however, the NZX50 has increased in value again by about a third and is now back to levels seen at the beginning of March.
While the market continues to be at such elevated levels relative to the performance of the economy, it will continue to offer companies a cash lifeline. It is much easier to sell new shares and raise capital when the share price is high.
With Sky City Entertainment, which suffered from closure of its casinos during lockdowns here and in Australia, successfully getting a capital raising away this week, that leaves now not too many companies that I thought would be looking for capital to bolster their books yet to do so.
Fletcher Building hasn't gone to the market for more money yet, although it has recently renegotiated more breathing space with its lenders. 
The other obvious candidate to take the hat around among its shareholders is Air New Zealand - but that's an interesting one that will be well worth watching.
Our national airline has obviously been devastated by the collapse of tourism too, but we taxpayers own 51% and the Government has put a $900 million loan facility on the Air NZ table - although this has not yet been used.
Fresh capital
By common market assent though, Air NZ is seen as needing to get fresh capital in from its shareholders and probably lots of it. I've certainly seen suggestions being bandied around of it needing about $1 billion.
The airline itself has indicated it could lose close on three quarters of a billion dollars in the financial year that finishes at the end of this month. Losses will continue beyond that.
No problem, surely? The Government can come to the party (with our money) and pump lots of lovely money in.
But there is a problem. The share price. I would assume investors see it as a no-brainer that the Government is going to put money in. So, they've been climbing in. The share price hit nearly $2 earlier this month. It has come back since, notably on Thursday of this week when announcing its result forecast.
But at time of writing it was still above $1.50, which is around double the value some analysts put on the stock.
A strange position
The Government is in the strange position whereby if it does pump loads of cash into Air New Zealand - as the 51% owner of the business - this will arguably give disproportionate benefit to the 49% public shareholders. It's certainly a point of discussion.
The argument could well be that a $1.50 price is being driven by the 49% shareholders - but the 51% shareholder wouldn't want to pay anything like that for a new offer of shares.
Air New Zealand is reportedly looking at capital raising options and it will be interesting indeed to see what it comes up with.
Notwithstanding the Air New Zealand situation though, there's no question the unexpected strength of the sharemarket as a whole at the moment has been of great use for our companies.
And the shoring up of balance sheets, both with new equity and with extended debt facilities should help the country as a whole as the whole country descends into a rather deep hole.
*This article was first published in our email for paying subscribers early on Friday morning. See here for more details and how to subscribe.