David Hargreaves hopes the banks won't be too guarded with their lending because of preconceived expectations of what will happen with the economy - rather than just seeing what does happen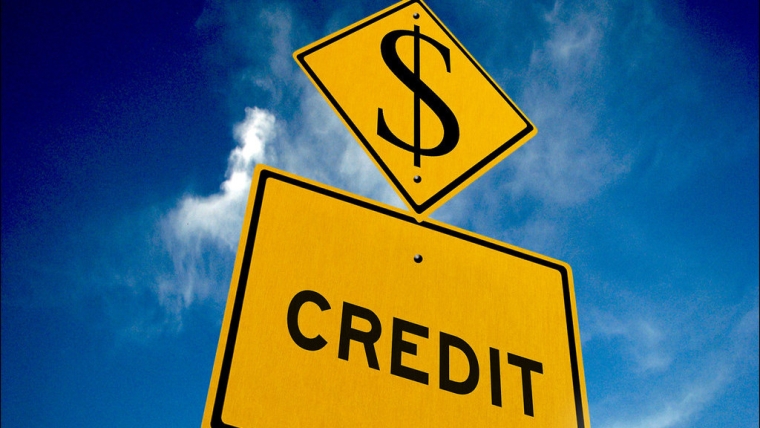 Reserve Bank Governor Adrian Orr wanted "courageous", but it looks like he's getting 'cautious' from the banks as they tackle the Covid-19, post-lockdown environment.
Really, I wouldn't have expected anything different and I don't think that's too bad. Just as long as we continue to get 'cautious' rather than moving on to 'fearful', I would say. That's important.
Don't second guess.
I thought it was a really good idea for the RBNZ to conduct a special 'interim' edition of its usually six-monthly Credit Conditions Survey.
From the beginning of this crisis the RBNZ has been at pains to keep the money flowing. Hence the exhortations of the Governor to the banks, asking them to be 'forgiving' as well as courageous.
And clearly the RBNZ wants a clear handle on just what the banks are seeing from their customers and how the banks themselves are feeling about lending.
In its summary of the survey results the RBNZ stressed that the banks were telling it that domestic credit developments post-lockdown "have been predominantly demand-driven".
That's what you would hope - IE that if lending is down it's because customers are not seeking loans, rather than because the banks are turning people away.
We want banks reacting to the market as it is, rather than perhaps over-anticipating what might happen.
I might be over-reading things into it, but it rather seemed to me that on mortgages, for example, the banks ARE overly anticipating bad news in the market a little, based on the widespread perception (and bank economists' views) that house prices will sink quite appreciably.
The survey was conducted at the back end of June, so, is already (arguably) slightly out of date in an environment moving very quickly. But clearly there's still a strong school of thought among the banks that there will be increasing numbers of "distressed housing sales".
Could forecasts be wrong?
This is based on the now quite longstanding (since March - that's longstanding for this year!) view of very large numbers of ongoing redundancies feeding into people struggling to pay mortgages - and resultant falling house prices. 
Are things going to be as bad as has been forecast though?
What is becoming clear is that economists are to date being surprised on the upside by how well economic activity is bouncing back from the lockdown. People ARE spending. Some economists have already tweaked down a bit their unemployment forecasts and raised their (still very much in the minuses) GDP estimated changes. And I get the impression it would not take many more weeks of better than expected spending data for further positive changes to economic forecasts being made.
Now, yes, the huge caveat on that at the moment is the belief that the spending seen to date represents some letting off of steam after being locked up and simply not allowed to spend. And the further expectation is that with the wage subsidy having now ended for most people, well, there will be a further surge in redundancies.
Could be. Could well be. 
I do wonder though whether one impact that might have been underestimated is the fact that we aren't allowed to go overseas to spend up large at the moment. It seems at least some of this overseas trip money is being spent on things around the house, or for just going out. Maybe there is more spending power there than we think.
If people DO keep spending then of course that reduces the likelihood of new waves of redundancies down the track. The fear was that a lot of businesses would reopen after the lockdown only to find they weren't doing any business and would have to close. Based on that kind of scenario there could be second, third, fourth waves of redundancies.
Deal with what is in front
So, anyway, to get back to the housing market, this has to date been rather more buoyant than might have been expected. 
That being the case, I would hope the banks keep dealing with what's in front of them and if there are people who want to borrow for a house, well deal with them - don't turn them away because of an indelible perception that house prices WILL fall x percent.
If banks were to tighten their lending criteria too much because they perceive perhaps higher risks with the lending than are at the moment 'real' then of course this could become a self-fulfilling prophesy.
Confidence begats confidence. Therefore, if everybody as much as possible, tries to carry on as 'normal' till things are proven to be really not normal, then this will keep things bubbling along.
As I say, it does seem to me that based on the survey results the banks are second guessing the housing market a little and assuming the worst. And it would be a shame if by being overly downbeat they actually helped to pull the rug from under the market.
The one thing nobody can do at the moment is accurately predict what will happen more than about five minutes into the future. 
So we all, banks included, need to keep clear and open minds. Play with the cards we are dealt.
Commercial property conundrum
Having said all that, a clear problem area as far as I could see if from the RBNZ survey was the commercial property sector. And I guess nobody should be surprised about that.
Banks have been downbeat on this sector for the past three years and you can only see the perception getting worse from here.
If there's one sector of the economy that's come out the other side of the lockdown period with its prospects looking far worse than beforehand then I would say commercial property has.
That's because lockdown did seem to show something to people, specifically bosses, that they didn't expect. A lot of businesses do seem to have been genuinely surprised by how well their staff have worked from home. And clearly that's gone both ways - with staff enjoying not having to make the commute into the office or whatever.
It doesn't mean that everybody is now just going to work from home full-time. But I know quite a few people who are now very happily mixing up home and office work during the week. And want to carry on doing so. 
It seems clear therefore a lot of CBD businesses are not going to need or want as much space as they had previously. That doesn't mean they will close their offices. A business will always want a corporate presence of some description. But what if a big business that previously had five floors in a building now decides it only needs two, with staff engaging in flexible working arrangements? That has bad ramifications for commercial property ownership and development generally.
Banks will be concerned, and rightly so. It's one thing to deal with a commercial property downturn stemming from a closure of businesses, quite another to deal with a complete shift in thinking that says big centralised offices are no longer required or desirable. The latter of course represents a possible permanent shift in how businesses look and operate.
Limit the degree of concern
I would hope though that any particular concerns the banks have regarding the commercial property sector would not feed over into other parts of their business.
What might be happening with commercial property could be more about the shifting sands of how businesses operate and people work than it is about the economy per se. Times change and some businesses and industries fade not through a sinking economy but because life just moved on and left them behind.
The RBNZ of course didn't state any opinions as such on the results of its survey and the thinking display by the banks. But the results will have been very much noted and borne in mind for the future. 
I doubt the RBNZ will have been unduly concerned by the results, but I would have thought the survey has demonstrated that some pressure, however subtle, will need to be kept on the banks to make sure they keep doing the right thing.
Nobody expects the banks to be lending money they don't have every reasonable expectation of getting back.
But they do need to keep lending. And no lending is without risk.
As it says at the top of this article, I hope the banks don't over-anticipate bad economic news. Stay open minded and open to the idea of lending. Don't tighten up because of fear of what might happen. That could produce the very kinds of problems we hope to avoid.
*This article was first published in our email for paying subscribers. See here for more details and how to subscribe.