RBNZ Governor says banks will need to be 'forgiving' as more people are set to lose their jobs as mortgage repayment deferrals expire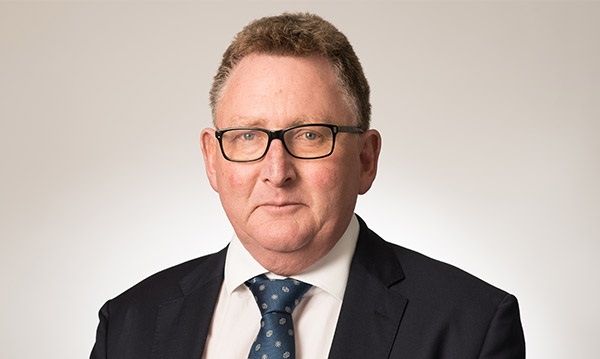 Reserve Bank (RBNZ) Governor Adrian Orr says banks need to be "forgiving" when dealing with mortgage holders under financial pressure.
Orr has repeatedly called for banks to be "courageous" with their lending during the COVID-19 crisis. But speaking to interest.co.nz on Tuesday, he added "forgiving" to his commentary.
Asked how concerned he was about what would happen when mortgage holders' six-month repayment deferrals expired, Orr responded: "It is a concern."
He said the banking system could manage, but was worried about the impact on individuals.
"Without doubt, you're going to see hardship going on in housing, and banks are going to have to be courageous, forgiving and thinking hard about all of the tools and means they have of smoothing out that payment structure," Orr said.
Mortgage holders jump at deferral and interest only offers
According to the New Zealand Bankers' Association, banks approved repayment deferrals on $18.9 billion of consumer loans to 53,779 customers, in the nearly two months to May 18. Consumer loans include mortgages secured against owner-occupier and investment residential property, personal loans, overdrafts and credit card lending. 
In this time banks reduced loan repayments (by going interest only for example) on $19.3 billion of consumer loans to 59,237 customers.
Meanwhile according to the RBNZ's more granular, but less timely data, as at the end of March, 21% of all housing loans were interest only. In February, this portion sat at 19%.
The value of housing loans on interest only increased by $4.0 billion between February and March to $57.7 billion. Of this $4.0 billion, nearly three quarters was for loans secured over owner-occupier property.
April data is due out on May 29.
Persistence of unemployment the key issue
Further responding to the question around concerns over people struggling to pay their mortgages as deferrals expire, Orr said: "The banking system itself is very robust, and robust to a broad range of quite significant negative economic shocks. Everything that we've talked about to date in our Monetary Policy Statement; the banking system will get through. It will be fine.
"But of course, you could take far more extreme scenarios where it won't be. That's not a forecast, it's just about saying, how prepared are you for what?
"The most significant challenge through the banking sector is of course household lending. The most significant thing for household lending is whether people have a job or not. Unemployment - both the level, but more the persistence of that unemployment - is the thing that puts a real drag on bank profitability, bank stability.
"We're not looking at anything that's threatening that at the moment, but banks will be using a lot of their capital, which we insisted they build up. They will have to dip into their rainy-day funds to see themselves through.
"What I worry about most of course is the humanity side of it."
Orr noted low interest rates reduce debt servicing costs significantly, but recognised people ultimately still need incomes to service their mortgages.
The RBNZ expects the unemployment rate to increase from 4.2% in the March quarter to 9%, according to its "baseline scenario". But if the country remains under COVID-19 restrictions for longer, it sees the unemployment rate reaching 12%. 
'The banks need to stand up and compete'
Moving from the issue of banks being "forgiving" to that of them being "courageous", Orr repeated grumbles he made last week around banks not cutting mortgage and other retail lending rates as much as they could in response to the RBNZ's quantitative easing programme lowering wholesale rates.
He recognised banks are still competing for deposits and had in recent weeks contended with high international borrowing costs.
"Whilst they can explain what their cost of funding was at that point, it doesn't mean that we're particularly excited or thrilled about it, because our game - the Reserve Bank - wants to see those interest rates passed through as quickly and as fully as possible to New Zealand households and businesses," Orr said.
He believed banks would start lowering their lending rates more as demand for credit picks up once people get back to work and business resumes more normally.
"We saw some of the interest rates drop below 3%, but margins still remain heightened relative to where we would prefer them," Orr said.
He said the RBNZ had given banks a hand by deferring the date by a year from when they need to start holding more capital. It had also provided them with an "enormous amount of liquidity" through various schemes.
"But the banks need to stand up and compete," Orr said.  
"I hope that there are some courageous ones out there that really will compete and force the hand of those who prefer to keep the margins."