The Productivity Commission's Patrick Nolan says getting a clearer picture of what success looks like can help illustrate the challenges facing New Zealand firms striving to be world class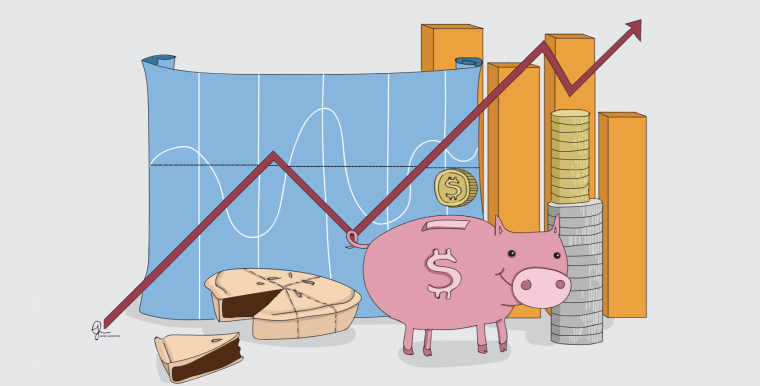 By Patrick Nolan*
New Zealand's economic recovery from COVID-19 will not be quick or easy. And our ambition must be that not only will New Zealand bounce back, but it will thrive in a post-COVID world.
One thing that would boost the recovery would be for more Kiwi firms to strive for and push out the boundaries of productivity (the "productivity frontier"). With this in mind, the Productivity Commission is currently looking at lessons that can be learnt from New Zealand's most productive firms. This includes looking at the innovative new technologies and business practices these "frontier firms" use, and how innovative ideas and ways of doing things could be spread more widely throughout the economy.
So what exactly is a frontier firm?
The standard approach to defining a frontier firm is to distinguish firms that score at the highest level on a measure of productivity from the firms "behind" that frontier. This is the approach the OECD takes. In their work based on firm-level productivity data the OECD defines frontier firms as those in the top 10% of the productivity distribution – either globally (the global productivity frontier) or among domestic firms (the domestic productivity frontier). There is nothing sacrosanct about 10%. Other thresholds, such as the top 5%, are sometimes used.
This definition is useful for some purposes, such as making international comparisons, though it is not without problems. For example, some such firms may be regarded as leading edge and successful, but simple measures of productivity may not rate highly under current measures of their profitability and productivity.
Different approaches to identifying frontier firms could be to look at criteria such as export success, return on assets, revenue growth, a preponderance of highly skilled employees, and the use or development of advanced technology. The impact that firms have on the natural environment and the community, along with how they treat their workers, are also important considerations.
Another perspective can be provided by looking at the various lists of high-performing businesses compiled by different organisations. One example is Deloitte's database of the 200 largest firms in New Zealand. In work for the Productivity Commission, Deloitte looked at the performance of these firms for each year from 2000 to 2019. They then compared these results to those of the general business population using Stats NZ's annual enterprise survey.
The Top 200 is a very small segment of Kiwi firms. There are around 300,000 firms with employees in New Zealand, so the 200 largest companies are very much the top of the top. In contrast, an OECD definition of the frontier as the top 10% would include around 30,000 firms.
Deloitte's work showed that when ranked by revenue there are 40 "billion-dollar companies" in New Zealand (companies with revenue above $1 billion). This was up slightly from 37 in 2008 (in inflation- adjusted terms). The size of firms drops off rapidly, with the majority of the Top 200 having revenue of below half a billion (109 companies in 2019) and a third having revenue below $300 million.
Profit is another important measure of firm performance. As with revenue, the distribution is highly skewed, with around a quarter of Top 200 firms having profits of $80 million or more. These are not necessarily the same companies that perform best in terms of revenue. For instance, in 2019 Fonterra was ranked first on the list by revenue, but 199th when measured by profit after tax, largely as a result of asset write-downs on its offshore businesses. Around 60% of the firms on the Top 200 have profits of $60 million or less, and a third have profits of $10 million or less.
Deloitte's work also showed that between 2000 and 2019 there was a significant increase in overseas ownership of Top 200 firms. This change appears to have been driven in part by the growing presence of the Australian Stock Exchange (ASX) in New Zealand, and a fall in the share of Top 200 companies listed on the New Zealand Stock Exchange (NZX).
Overall, overseas ownership increased from 43% of the Top 200 in 2000 to 56% in 2019, with the bulk of this increase taking place between 2000 and 2009. Consequently overseas owned firms accounted for an increasing share of the total profit after tax of the Top 200, with the share of profit for overseas owned firms increasing from 21% in 2000 to 48% in 2019.
Two industries accounted for around 50% of the total revenue of the Top 200 firms in 2019: manufacturing (26%) and retail trade and accommodation (23%). No other industry accounted for more than 10% of total revenue. Among manufacturing firms, 40% of revenue came from just three companies – firms heavily reliant on exports, including dairy or meat product processing.
Overall, the Productivity Commission's goal is to understand the contribution of frontier firms to New Zealand's overall productivity performance. As a starting point it is useful to take a close look at frontier firms based on a variety of measures – including the firms captured in Deloitte's Top 200 list.
Getting a clearer picture of what success looks like can help illustrate the challenges that Kiwi firms striving to be world class face, and where important opportunities for improvement might lie. To find out more about the Commission's inquiry into frontier firms – including what the inquiry will cover and how to make a submission – you can join this free lunchtime webinar on Wednesday 22 July or visit the Productivity Commission website.

---
*Patrick Nolan is Director of Economics and Research at the New Zealand Productivity Commission.