David Hargreaves says the country should never again be allowed to fall as far behind with its housing supply as it did in the wake of the global financial crisis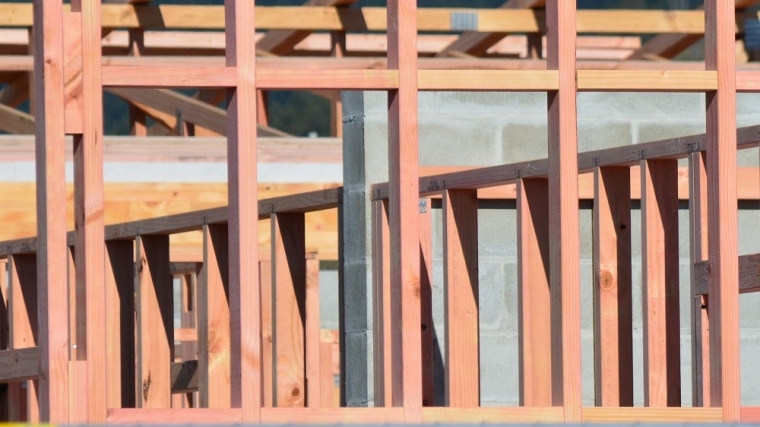 Amid the ruins of Labour's spectacular KiwiBuild house building flop, there is one thing easy to overlook.
By historical standards, New Zealand has been building high numbers of houses during this term of Government.
Have we been building enough though?
Well, that's the sort of question more easily answered a few years, or even 10-20 years, down the track.
We got ourselves a long way behind the game in terms of supply and so a catch up was urgently needed. The current numbers of houses being built suggest we ARE catching up, whether we've caught up, well, hard to say.
And then the other point is, having put ourselves in a position to at least be catching up with supply, what is a realistic number of houses for the country to be building on an ongoing basis?
For the record, Statistics New Zealand says in the year to July there were 37,585 consents for new dwelling units issued nationwide.
Building up
To put that in some context the highest number Stats NZ has recorded in a July year was in the year to July 1974, when the number of consents issued was 38,904. 
It's worth bearing in mind of course that the population was only a little over 3 million in 1974 and it's now over 5 million. 
So, seen in that light the current figures are not quite so good.
Auckland is usually regarded as the place with the most pressing supply issues.
For the year to July building consents for 14,895 dwelling units in Auckland were issued. The Stats NZ records for Auckland go back only as far as 1991 - and the figures for the latest year are the highest, with the previous high water mark of close to 13,000 being recorded in 2004.
Auckland has now been achieving over 10,000 consents a year for the past four years, while for the country as a whole the total has exceeded 30,000 in each of the past four years.
It's all a far cry from the days following the traumatic Global Financial Crisis of 2008. Three years after that event the country's consent figures had slumped to all-time lows. In the year to July 2011 just 13,236 dwelling units were consented for the whole country. Yes, that's right, fewer new houses on the books for the whole country then Auckland alone has had this year.
We were down
As you might imagine, the figures for Auckland following the GFC were similarly grim. In July year terms the low point for Auckland was 2009, with just 3,215, although 2011 was little better, with 3,422.
What really compounded the problem post-GFC was that after reaching reasonably high levels of activity in the early 2000s the NZ residential construction industry had been taking something of a pause from the mid-2000s onward.
So, we were arguably getting to the point where some uptick in activity was required - right at the point the GFC hit and skittled everything.
And it has taken us a very long time to get the activity cranked up again. 
Auckland didn't get the annual rate of consents back up above 5000 till 2013, while New Zealand as a whole wasn't seeing 20,000 plus new houses a year till 2014.
It has therefore taken us about eight years to go from trough to now a high level of activity.
From previous high levels of activity to now it's been a period of 16 years.
Still catching up
So, Auckland as a region and New Zealand as a country, got a long way behind in terms of supply. How much behind remains open to debate. But behind nevertheless.
Now we are catching up, but I suspect we haven't actually caught up.
As we look beyond this Covid-ravaged year, the big question is whether the sharp economic downturn will see building activity severely curtailed. It's a risk. And if that happens we could see recent history repeat with a shortage of housing again pushing prices up sharply in maybe three to five years time.
One reason for slight optimism is that, as the figures quoted higher up this article demonstrate, we have gone into this economic shock with high levels of building activity, while the pre-GFC period saw falling activity, followed by a complete freeze once the impact of the GFC was felt.
So, in terms of the next 12 months and beyond, much depends on the attitude and appetite for arguably more risk from our builders.
It is still, I think a distinct disadvantage that this country still has a very fragmented residential building sector, with a lot of small players that are particularly vulnerable to 'down' cycles.
Managing ups and downs
What can and should whoever forms the next Government do?
As mentioned at the top, Kiwibuild flopped incredibly. Had it not been such a disaster we would arguably be in a more comfortable position for the future now.
Clearly if Labour forms part of the next Government it would not be pushing such an (overly) ambitious strategy again.
More realistically, I suppose what we need from Government is close monitoring and responsiveness to the situation.
We simply can't afford a situation where economic paralysis now leads to a vacuum in housing construction for the next three years.
At the end of the day we need a responsive house building market that can scale up. We can't have a situation where the building industry disappears in a downturn and we end up again with a huge shortfall.
I've been saying for a little while that there needs in this country to be a proper population target/strategy. We need to decide what is the 'right' population size.
As things stand, if we do get a marked change in government policy, if the borders are opened wide (once its safe to do so) to incoming migrants and if there is a return to National Party-style policies of encouraging the wealthy to buy up large, then the pressure will go on again and the whole cycle we just witnessed before may be gone through again.
Make the changes
In conjunction with a proper population strategy, we do then need, once and for all to actually get in there and tackle that beast known as the RMA. 
We need our planning processes freed up so that building activity can be scaled up much more quickly.
On top of this, and this is where the government could come in, we do need a clear idea of just how many houses this country should be building in any given year.
Much of that of course is population dependent. Which means having strong data on population movement and on future projected levels.
Right now, with the high levels of residential building activity we've seen in recent times, the housing supply situation is moving in the right direction.
It would be very easy in the face of the big economic downturn we now have and the immediate uncertain future for this situation to quickly reverse.
We will be doing ourselves a grave disservice as a country if we allow the situation to begin to deteriorate again towards the kind of post-GFC hole we fell into.
Maintaining a strong pipeline of new building activity should be a priority for whoever takes the reins of the country after October 17.