Brian Fallow argues nothing about Labour's tax policy indicates a willingness to deliver a tax system to tackle the triple challenge of the debt legacy of the pandemic, stunted productivity and shameful levels of child poverty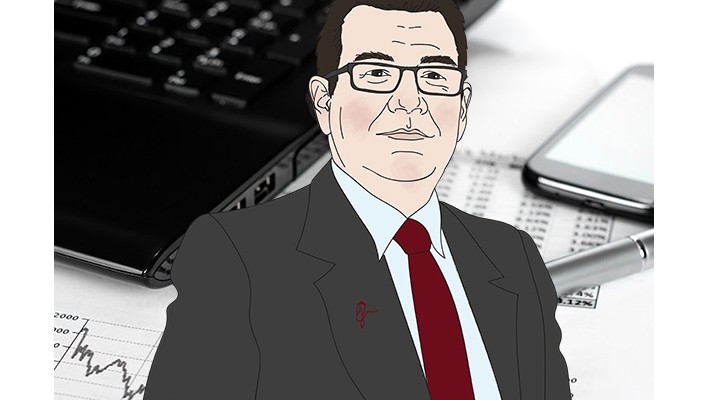 By Brian Fallow
Watching Grant Robertson announce Labour's minimalist tax policy on Wednesday the most dispiriting thing was that he evidently believes the economy will be too frail and convalescent over the next three years to handle any meaningful tax reform.
Either that or Labour has made a political calculation to offer the smallest possible target to its opponents in this election, even if that means forgoing tax as a mechanism for advancing its purported agenda of building a more inclusive, sustainable and productive economy.
The phrase which ran as a verbal motif through Robertson's remarks was "stability and certainty". That is what we need as we recover from a one-in-100-year shock.
For "stability' read stasis, for "certainty" read conservatism.
Nothing about the policy indicated willingness to deliver a tax system capable of meeting the challenges of dealing with the triple challenge of the debt legacy of the pandemic, stunted productivity and shameful levels of child poverty.
The revenue yield of the new 39% tax bracket kicking in at $180,000, we are told, will be $550 million a year.
That would cover barely more than half of the Budget-forecast increase, a cumulative $3 billion, in the Government's interest bill over the next three years. The stealth tax increase of fiscal drag, which would remain unaddressed, would just about cover the rest.
But it would be unsafe, and depressing, to assume that bond yields will remain at their current deeply recessionary lows indefinitely. The Treasury doesn't. Its projections at the time of the May Budget had the average yield rising steadily from 0.5% in the current year to around 4% by the mid-2030s.
And there has to be some doubt whether the $550 million a year will eventuate. We have to assume – lest this be, like second marriage, the triumph of hope over experience – that many of the 75,000 taxpayers potentially caught by the new rate get the artful dodgers of tax practice to ply their trade.
On the tax planning opportunities offered by opening a gap between the new top marginal income tax rate on one side and the rates at which trusts and companies are taxed on the other, the plan is evidently to rely on beefed up anti-avoidance vigilance by Inland Revenue and the precedent value of  the Supreme Court's ruling in Penny and Hooper.
Other jurisdictions, after all, have not made a fetish of aligning those rates.
But there was a cautionary note: "We are not going to increase the trust rate because there are legitimate reasons for people to use trusts. But if we see exploitation of the trust system we will move to crack down on those people."
On the issue of income inequality and poverty, a case can be made that it is better addressed through transfers than tax. Officials advising the Cullen tax working group made that argument.
And indeed when New Zealand households are ranked by income the bottom four deciles pay less in tax than they receive transfers, principally family tax credits, benefits and New Zealand superannuation.
But overall, OECD data indicates New Zealand's tax and transfer system combined delivers less of a reduction in income inequality relative to market incomes than most developed countries.
The Welfare Expert Advisory Group made a persuasive case that the social safety net is too narrow and slung too low. How willing Labour is to take up its recommendations remains to be seen.
As Robertson kept saying on Wednesday there are no costless options.
As for our frankly lousy productivity levels and growth rates, part (though only part) of any plausible explanation of that has to be the capital shallowness of New Zealand businesses.
Those low capital-to-labour ratios can, in turn, be linked to a tax system which discourages saving and encouraged borrowing.
For a generation now, since Roger Douglas fatefully introduced the internationally eccentric taxed-taxed-exempt (TTE) treatment of retirement savings, the tax system has given New Zealanders a clear message:  If you want to provide for your old age, don't save money – if you do they will tax every step of the way.
Far better to borrow money, use it to bid up the price of housing and then sit back and enjoy the benefits of leverage in what is almost always a rising market. Enjoy your untaxed imputed rents if you are an owner occupier, or your interest deduction if you are a landlord, until you sell and collect your tax-free capital gain.
I recall hearing Michael Cullen, when justifying the modest tax incentive in KiwiSaver, describe TTE as the worst example of intergenerational theft he had seen. A pity, then, that the tax working group he later chaired did not go near the issue.
Nor, it is pretty clear, will his successor.