Chris Trotter looks at Labour's history with the Greens, and suggests in Auckland Central Jacinda Ardern should free her party's supporters to shift their electorate vote to the Greens' Chloe Swarbrick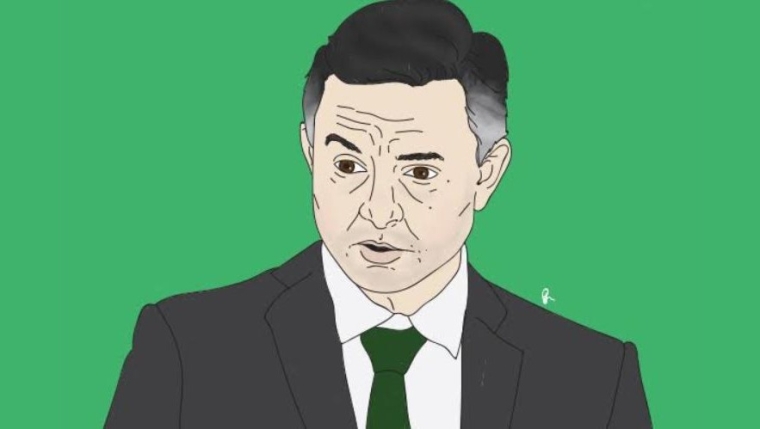 By Chris Trotter*
Labour has always mistrusted the Greens. Such naked idealism embarrasses and annoys the pragmatic politicians Labour prides itself on promoting. The Green ethos also contradicts Labour's "smokestack" legacy.
That the working class was involved directly in the subjugation of nature was, historically, considered a plus, not a minus, by Labour. Mining coal, felling trees, damming rivers, laying roads, transforming raw materials into useful products: that's what workers did. That's what progress was all about. The historic mission of the proletariat was to build a new world, not conserve this one. Shane Jones is by no means the only person with a Labour background who despises the Greens for promoting policies that (supposedly) rob honest working people of their jobs.
Labour's mistrust began in earnest with the Values Party. Back in the days of First-Past-The-Post it made absolutely no sense to tolerate any political force to Labour's left. In parliamentary electorates finely balanced between Labour and National, even a few hundred votes cast for Values (or, between 1990 and 1996, the Alliance) could tip the balance in National's favour. Labour's view of the Greens as selfish "spoilers": holier-than-thou environmentalists who care more for trees than they do for human-beings; has lived on well into the MMP era.
Nor was it just Labour Party MPs and activists who bridled at the claims of these allegedly "left-wing" interlopers. Working-class New Zealanders, from the very moment environmentalism became a "thing", back in the early-1970s, sensed danger. Though the Values Party's opposition to economic growth initially attracted just 2% of the popular vote, it did not require all that much in the way of political imagination to foresee that if such an idea ever gathered a serious following, then the smokestack world responsible for lifting so many working-class families out of poverty would be doomed.
Working-class Labour voters also noticed who was making the case for a post-industrial, post-materialist, society. They were long-haired middle-class youngsters with soft hands and even softer heads. Leading these hippies up the garden path were bearded scientists and pipe-smoking academics: men and women who made their living with their heads, not their hands. Workers didn't respect them and they most certainly didn't trust them. Most worrying, from the traditional Labour voter's perspective, was how many activists from similar backgrounds, espousing similar views, were now joining the Labour Party and being selected as candidates.
In the mid-1970s, (not long before he embarked on his career as an award-winning journalist and editor) the late Warren Berryman, was working as a labourer in the Thorndon Tunnel. He liked to recount how bitterly his workmates resented what they saw as the takeover of "their" Labour Party by left-wing academic "wan*ers" who'd "never done an honest day's work in their lives". That a great many of these working-class blokes would end up voting for the pugnaciously populist National Party leader, Rob Muldoon, was obvious to Berryman long before the Muldoon tsunami of November 1975.
Berryman's insight is reflected in the election data. Values claimed 5% of the popular vote in 1975 – not enough, on its own, to explain Labour's defeat. But throw into the mix the other 5 percentage points which Labour lost between 1972 and 1975 – mostly in response to the perceived threats posed by the "New Social Movements" (of which the Values Party was the most comprehensive expression) and it was clear that "the workers" were no longer enough. Any future Labour majority would have to be constructed out of new social forces with radically divergent interests.
The foregoing historical excursion was necessary because the election that will be completed in just five days' time offers the best chance of resuming the forward march of New Zealand progressivism since the Muldoon tsunami brought it to such a shuddering halt forty-five years ago. The Labour Governments of 1984-1990 and 1999-2008, dependent as they were on winning and holding significant middle-class support, offered little more than benign neglect to its working-class base – and, all-too-often, much less.
In 2020, thanks to its leader's handling of the Covid-19 Pandemic, the Labour Party commands the support of approximately 50% of the electorate. (Norman Kirk, in 1972, won 48.4% of the popular vote.) Such a large number of citizens can only be a combination of many classes. What brings them together is not only the performance and personality of Prime Minister Jacinda Ardern, but also the hope that a Labour Party freed from the constraints of Winston Peters and NZ First, and encouraged by the Greens, will look to govern New Zealand in a more responsive, inclusive and environmentally sustainable fashion.
For those looking forward to the election of such a government, the great concern is that so overwhelming is Labour's popularity that the Greens may be squeezed out of Parliament altogether. Failure to clear the 5% MMP threshold would not spell the end of the Greens (as it almost certainly will for NZ First) but it would require them to conduct themselves in ways that could disrupt the strategic thinking of a stand-alone Labour Government.
Politically, the Greens would have no choice but to reconfigure themselves as an extra-parliamentary party of opposition: not only, in this case, to the policies of the official Opposition – the National Party and Act – but also, to the governing party, Labour. Unconstrained by either a formal coalition, or a confidence and supply agreement, the Greens would do all they could to persuade as many voters as possible to reconsider their support for Labour.
Given the ingrained mistrust of the Greens which still exists among many Labour MPs, there is a strong possibility that a stand-alone Labour Government would veer away reflexively from implementing policies too closely associated with its critical and radical rivals on the left. Not daring and experimental, but cautious and prevaricating, could again become the watchwords of an Ardern-led government. The massive, cross-class, electoral coalition which swept Labour into power, seeing the opportunity for a genuine policy re-set slipping away, would very quickly fracture and disintegrate.
The best way for Labour to avoid this grim scenario is, clearly, for Jacinda Ardern to follow the precedent set by National's Jim Bolger in 1996, and Labour's Helen Clark in 1999. In the seat where their potential ally is making the strongest showing: in this case Auckland Central; the Labour leader should free her party's supporters to shift their electorate vote to the Greens' Chloe Swarbrick. The likelihood that the final election result will show such a move to have been unnecessary is irrelevant. As with any kind of gift, it's the thought that counts.
If the Greens could learn to love the workers, then surely it is time that Labour learned to love the planet?

---
*Chris Trotter has been writing and commenting professionally about New Zealand politics for more than 30 years. He writes a weekly column for interest.co.nz. His work may also be found at http://bowalleyroad.blogspot.com.