David Hargreaves with a wish list for 2021, which includes vaccines, open borders and cooling house prices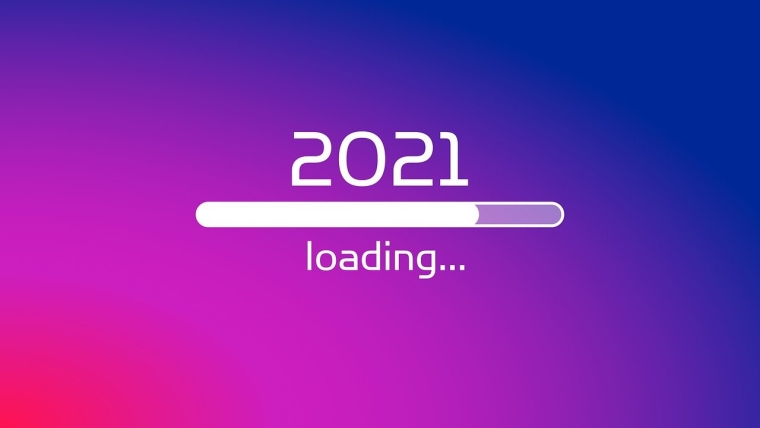 Christmas is just about upon us, and therefore it's time to think about what we would like and want for the year ahead.
What we want is a better year than 2020!
Whether we get it is very largely dependent on what happens with that damn virus.
That means top of the list would have to be Covid vaccines.
While we wait the arrival of vaccines, for the moment what is needed is to keep the borders closed, make sure our managed isolation processes are effective and keep the country free of community spread. And keep the economy rolling.
It's possible we may get some vaccines here in the first quarter of next year. And we also have another, larger order for delivery in the third quarter.
Assuming all does go well we need the mass-vaccination progamme and then we can start to move back towards normal. Whatever 'normal' is going to look like after this.
Seeking normal
A major first step back towards normality will be the re-opening of our borders and beginning to rebuild our tourism industry. But when?
If we do get the majority of our vaccines delivered in the third quarter of 2021 then we might be able to look at beginning to re-open our borders from the fourth quarter, although that could be a stretch.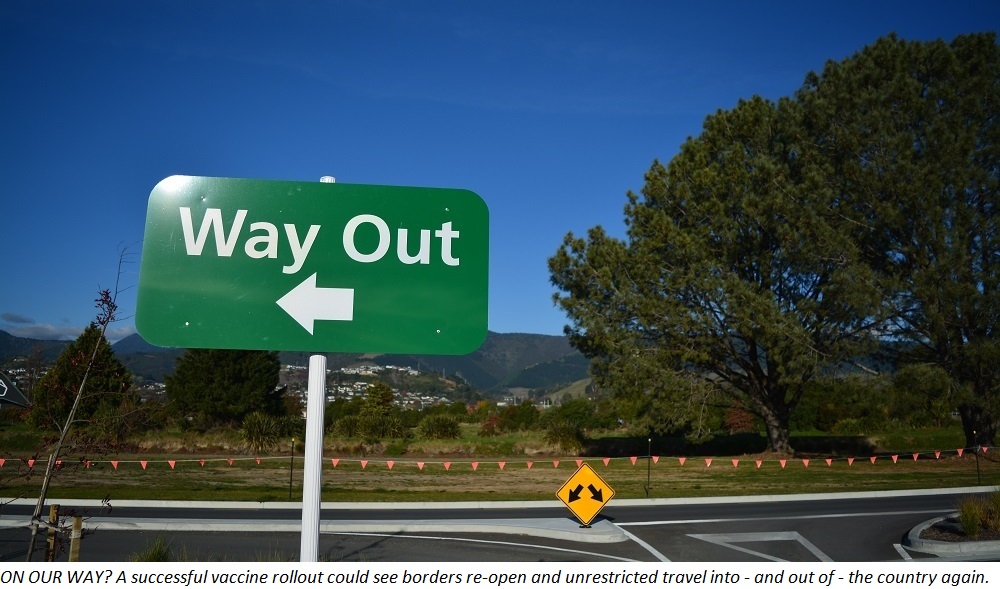 It's possible there might be 'travel bubble' arrangements before then, particularly with pacific nations and Australia. 
If a 'bubble' or two cannot be achieved you have to wonder how many more once-sound travel-related businesses that have been marooned since the border closure, might be forced out of action permanently.
And this is a really difficult one because once the borders do re-open we will actually need these businesses. We could struggle if we start re-opening the borders but have vital pieces missing from our tourism infrastructure.
To some limited extent our tourism-related business have been supported by Kiwis stuck in New Zealand during winter when many would normally 'get away'. 
The real crunch comes now. This is the time when normally there would be a big influx of overseas visitors to pump money into the coffers of our tourism sector.
The Government may well have to make another call on whether further support is forthcoming for the tourism industry while we wait on the vaccines. Having got this far down the track now, the Government should do whatever is necessary.
Opening the borders is just a step along the path though. We can't expect the instant return of the tourist. It's hard to see us getting back to anything like the numbers of people we had here before Covid until say 2023.
Will they come back?
And, indeed will tourists definitely come back in big numbers after all that has happened? It is going to be interesting to see what the appetite is for international travel after all this. That's a two way thing, by the way. It will also be very interesting to see what our appetites are like for hopping off overseas again once we are able. Will we want to?
I think it will be a 'yes' and 'yes' to those two questions. I think the tourists will return and I think we will want to be off overseas again too. I reckon large numbers of us will have itchy feet and will happily travel again. We shall see.
So, the two 'biggies' for the Government over the next 12 months will be rolling out vaccines (and coming up with some fairly major Plan B if there's any glitch on the vaccine front) and then, assuming we do get a largely vaccinated population, the opening up of the borders.
While those two things in tandem will be front of mind for the Government, it would be a mistake if longer term issues are shelved over the next 12 months.
Okay, a Labour-led Government has been re-elected on the strength of its response to Covid. That's fair enough, I suppose. But we should not and cannot forget that the past three years have been a time of passed-up opportunities. That's putting it mildly. This Government should never be allowed to forget abject failures such as KiwiBuild and the Auckland light rail project.
We still face massive inter-related problems relating to population, housing and infrastructure. And I make no apologies for saying the success or otherwise of this term of Government will ultimately be measured by how these issues are tackled.
And some sort of progress needs to be made on these over the next year – even if it is only deciding upon the direction we need to take.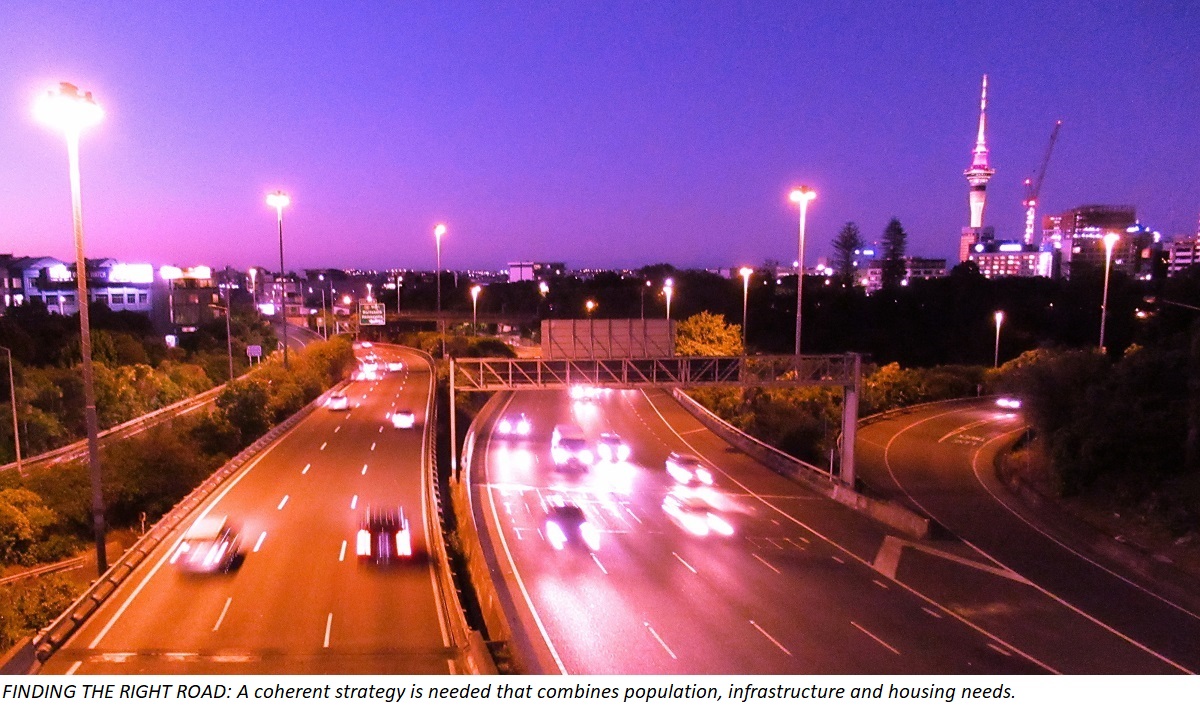 I think on a very basic level, this country needs to decide what size it wants the population to be. I really think that is important.
People talk a lot about 'migration' as a separate (and much vexed) topic, but I think the subject needs to be broader than that. A migration policy should be a subset of a population strategy. There's never been any coherent strategy on population and it's such a fundamental issue, since it relates directly to how much housing and infrastructure we need.
The migration part of the equation has in the recent past been used as a political play-thing to quickly pump the economy when required and to also paper over defects that exist in our economy in relation to education and training. Businesses I think have got lazy and over-dependent on bringing cheap labour into the country.
If as a nation we can reach some basic understanding of the size we want our population to be (and I get the impression most people don't want our population to be any larger than it is now) then it makes it so much easier to decide on all the other things that need providing, particularly relating to housing and infrastructure.
A population target?
Will the Government be so bold as to set a population target? Sadly, I don't think it will, but I will keep on arguing this point. We really MUST look at this because it's the cornerstone issue. We need to talk about population first, before we talk about migration as such.
Okay, so, assuming we don't set a population target, what about housing?
I hope the market can be cooled in 2021. Hopefully, with the Reserve Bank now reinstating lending restrictions this will help to slow the market. I would still suggest the RBNZ might want to look at increasing the amount of deposits from investors from the 30% they will need to find under the current rule up to say 40%.
While the LVRs may give us some breathing space, however, they are not a long term fix.
Can some progress be made in the next year on the ever-troublesome RMA?
Can we have a definitive assessment of just how short of houses we are and how many we need?
There's another related issue here though too. I would continue to argue that a significant part of the problem is not just whether we have enough houses for people to live in – but having enough houses for everybody who would like to own investment properties. That's a very different issue. We like to own houses.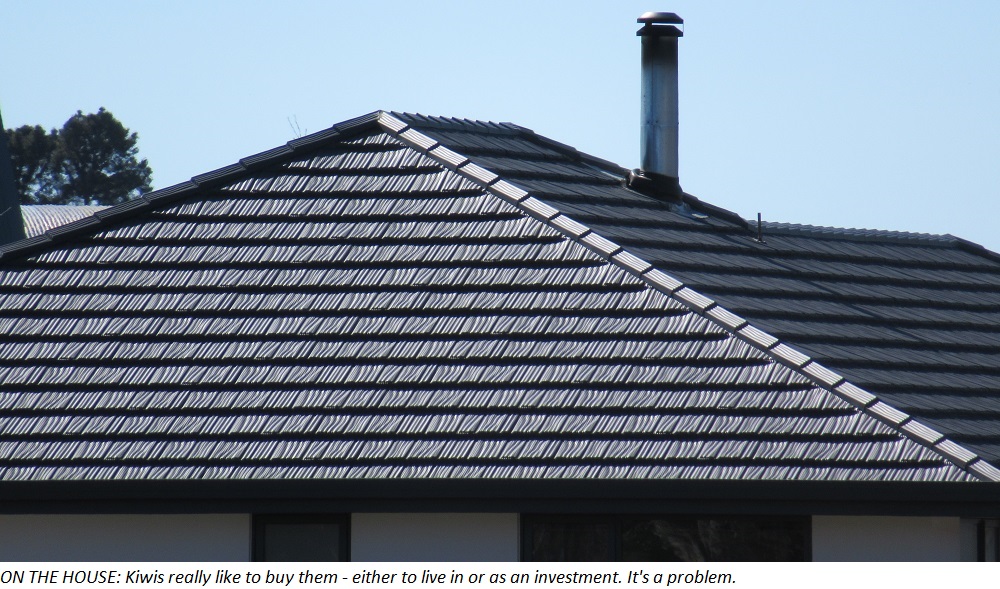 I would still like to see some Government measures that encourage Kiwis to have a more diversified investment outlook.
Having decided to NOT go down the Capital Gains Tax route, the Government has now found itself scrambling for options. I'm not really sure extending the 'bright line test' is any sort of long-term fix, remembering that the bright line test itself was only originally a quickly put together sop to public opinion by the National-led Government when the housing market was last really raging in 2015.
Could the Government attack the problem a bit more laterally and seek to incentivise non-property related investment? As a country we are increasingly putting all our eggs in the housing basket. And that leaves us vulnerable. We need our people to be more diversified in their investments.
I still think we probably need to face facts at some point and go down the path either of a CGT or some kind of wealth tax. But clearly that won't happen next year.
But what will happen? Something needs to be done and it needs to be more than window dressing.
Plenty ahead
There's plenty to think about.
As I say, I would be happy if the Government went down the path in the next 12 months of at least putting a clear strategy in place on population, housing and infrastructure. That would be better than a lot of piecemeal activity aimed at satisfying public opinion – rather than setting us up well for the future.
In 12 months' time I think we would all want to be able to feel that the country is moving in the right direction on this one – at least in principle.
This Government has got to prove it is capable of execution, rather than just virtue signalling, which it has gained something of a reputation for.
At the end of the day though, as far as the next 12 months are concerned, I and a lot of people would be very happy if we know that the virus is being contained/eliminated and we can open up our borders again. That will/would be a great start! And I guess we can worry about the other stuff more a little bit down the track.
But not too far down the track, please.   
*This article was first published in our email for paying subscribers early on Friday morning. See here for more details and how to subscribe.