David Hargreaves says the alarming rise in high debt-to-income ratio borrowing highlights why the Reserve Bank should be allowed to implement across-the-board DTI limits without any exceptions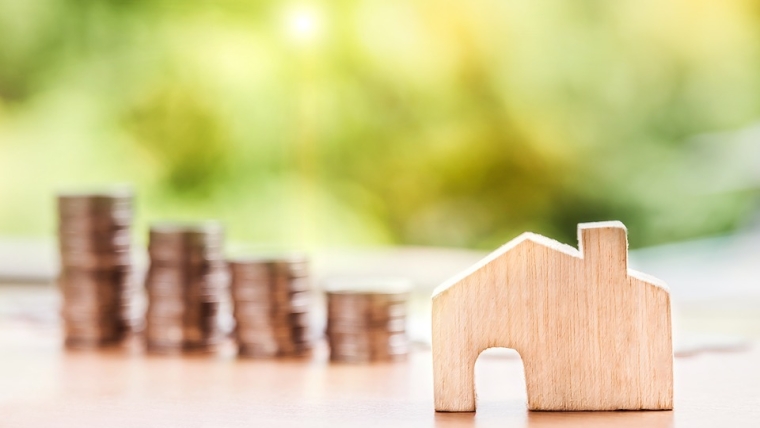 By David Hargreaves
If the Reserve Bank had wanted to drum up an advert for why it should have the ability to apply debt to income limits (DTIs) on mortgage borrowers, then it couldn't have done better than the latest mortgage DTI figures.
Alarming, is how I would describe the figures.
The highlights, or lowlights, depending on your perspective, of those RBNZ stats included the fact that in December, nationwide, nearly half of the money borrowed by first home buyers (FHBs) was at DTIs of five or above. In Auckland nearly two-thirds of FHB money was borrowed at DTIs of five or above. Wow. 
It wasn't just an FHB horror show though. Nationwide, the owner occupiers borrowed 42.8% of their money at DTIs of 5+, while for Auckland owner-occupiers the percentage was 57.2%.
To refresh memories, here's the full list of percentages and comparisons with September 2020 and December 2019 that highlight how rapidly the amount of high DTI lending has risen:
| Group | Dec 20 | Sep 20 | Dec 19 |
| --- | --- | --- | --- |
| FHBs nationwide | 48.8% | 43.3% | 39.3% |
| Auck FHBs | 64.8% | 57.5% | 55.3% |
| Non-Auck FHBs | 35.9% | 32.3% | 26.9% |
| Other owner/occ nationwide | 42.8% | 37.7% | 30.7% |
| Auck other owner/occ  | 57.2% | 49.0% | 46.9% |
| Non-Auck other owner/occ | 31.5% | 30.3% | 24.1% |
The swift rise in the amount of money mortgaged at DTIs of five and above should not have been surprising, given how far and fast house prices rose at the end of 2020, but that didn't make the figures any less alarming. 
And we are talking about very big sums of money here.
In December, nationwide, the average-sized FHB mortgage was a touch over $505,000. Go back five years to December 2015 and the figure was just a little over $337,000. So the size of mortgage for an FHB has increased by about a half in five years.
If we look at the total of new mortgages, IE ALL new mortgages (over $9.6 billion of them!) in December 2020 the average size of each mortgage was $337,500, compared with just $186,500 five years ago. So that's actually an over 80% increase. But of course the FHB mortgages were that much bigger to start with.
How have we been able to bear such a steep rise? Well, plunging interest rates.
In fact, the irony is that even as the mortgages get to such eye-watering sizes, our ability to service interest costs has never been better. 
A debt burden we can afford - for now...But later?
The RBNZ's quarterly key household financial statistics also out this week, showed that in December 2020 total interest payments as a percentage of household disposable income were running at a historic low of 5.8%. That compares with a peak percentage of 14% in September 2008.
So, debt's raging -  the same RBNZ stats show that in December household financial liabilities (including rental properties) were running at an all-time high of 166% of disposable income - and yet we can afford it.
So, no problem, huh?
Not now, no.
But we could have a lot of problems, very quickly, once interest rates do start to rise again. The debt that has been racked up by Kiwis now ain't going to be wiped off in five minutes.
So, even if interest rates don't start rising for say three years (and I think it will be a fair bit quicker than that), once they do, we could be in a bit of trouble. 
Interest serviceability is one thing. The sheer size of debt now is another.
And remember, the latest RBNZ figures take us up to just December. The house market raged all through summer. The DTI figures for the March quarter when they emerge will be worse.
The RBNZ has wanted the ability to be able to apply limits on high DTIs for some years now and has been frustrated by central Government pushback (firstly from the National Government in 2017).
The problem with targeting
Where we are now with this issue is that the RBNZ is to report back to Finance Minister Grant Robertson in May with recommendations about potential usage of DTI limits.
But there's a problem.
Robertson has made clear he wants DTIs targeted at investors, while RBNZ Governor Adrian Orr wants them to apply generally.
I'm with Orr on this and would have to ask at this stage the not-rhetorical question: What should DTI limits be used for?
Well, I would say as a measure to preserve financial stability.
But is that what Robertson wants?
His desire to target investors - and to leave FHBs untouched - looks clearly political.
The FHBs have been knocked before
Look, I get it. The first iteration of the RBNZ's loan to value ratio (LVR) restrictions in 2013 knocked back the FHBs badly. It did block many from being able to buy houses.
Any blanket introduction of DTI limits would run the risk of beginning to lock FHBs out of the market again - and that would politically be a bad look for Robertson and Labour.
But look at the DTI figures.
If financial stability is the concern - and it should be - how on earth could you introduce DTI limits and NOT include the FHBs? They are clearly the most affected group.
Of course, giving the RBNZ the ability to use DTI limits doesn't mean the RBNZ would have to use them right now.
It may well choose to wait and see now how the combination of reintroduction of the LVR limits and the Government's new housing policies - including removal of interest deductibility from tax for investors - works to cool the housing market.
It should be for everybody
But there's no question, I think, that the RBNZ should have the ability to implement DTI limits - for everybody - if it feels it needs them. And that would be for financial stability. Not for any political considerations.
If Robertson were to keep pushing the RBNZ and insist that the FHBs be exempt, what would we be supposed to take from that?
Would he be prepared to underwrite FHBs? Would he be prepared to say they could not ever be allowed to fail if they borrowed up to the gills and got into financial trouble?
Would taxpayers be invited to bail out any who failed?
It would be on Robertson if he insisted on FHBs being exempt from DTI rules - and then a number of FHBs got into trouble.
I've got every sympathy for first home buyers trying to get into this crazy market. It's hard. It's brutal.
But we can't as a country put ourselves in a position where we start to say that the normal rules don't apply to them; that they can be allowed to take enormous risks without fear of repercussions.
Too expensive
The simple fact of the matter is that right now houses, particularly in Auckland, are too expensive.
That only gets fixed either by prices falling or by wages rising significantly (and there's no sign of either at the moment).
Maybe the combination of LVRs and the Government's new housing policies will start to help a little in a few months.
But in the meantime, what we would not need is for large numbers of people to get into financial trouble. And logic suggests if that were to happen, the FHBs would bear the brunt.
I understand the politics of it, but I reckon Robertson should gracefully stand aside and give the RBNZ the right to apply DTIs.
And then let the RBNZ decide if that's the way to go.
If some serious steam doesn't come out of the housing market soon then I reckon we really will need DTI limits in place. With no exemptions.
---
*This article was first published in our email for paying subscribers on Friday. See here for more details and how to subscribe.