If the current wave of inflationary pressures prove to be more than just a passing flurry, the Reserve Bank will be forced to raise interest rates. And rising mortgage payments will be a new thing for many mortgage holders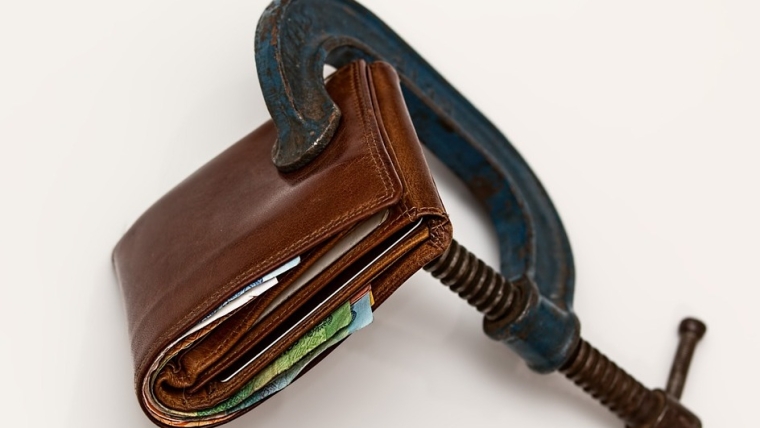 Okay, so a quick question to start: What last happened in New Zealand 2491 days ago?
A chocolate fish is in the mail for anyone who correctly identified that it was the last time interest rates officially went up in this country.
Yep, that's right, on July 24, 2014, the Reserve Bank hiked the Official Cash Rate from 3.25% to 3.5% in what was the last of four quick-fire hikes that year as our central bank mistakenly pulled the trigger and fired at inflationary phantoms. But the hikes were all subsequently reversed of course, and then some.
While the RBNZ's currently some way from conceding that interest rates are going to have to rise again (and we'll get another reading on this at the next Monetary Policy Statement release on May 26), others in the marketplace are increasingly of the view that rates are going to have to rise.
Significantly, economists at the country's biggest bank, and biggest mortgage lender, ANZ, have this week changed their call and now expect interest rate rises from August of next year. They've likely taken their cue from the ANZ's own business surveys that are showing cost pressures going off the scale.
Our central bank, like others around the world (and notably in the US) is so far attempting to 'look through' the current wave of price pressures, which are in large part stemming from Covid-induced supply chain disruptions. 
But there's an increasing view out there that these pressures will be pervasive and persistent enough to ultimately require central bank responses; so, interest rate rises.
As indicated in the lead in to this article, any rise in interest rates - which will lead to higher mortgage rates - is going to be, to say the least, a novelty.
A shock to the wallet
There will be substantial numbers of mortgage holders in this country who have never experienced an increase in their monthly mortgage payments (unless it is through some reorganisation they've done themselves). It could be a shock.
As the RBNZ highlighted in its recent Financial Stability Report, new mortgages taken out for house purchases in the past two years represent approximately 30% of the current stock of mortgage lending. "Newer borrowers will generally be more vulnerable than earlier borrowers, as they have repaid less principal, generally experienced smaller equity gains, and may have had their serviceability assessed at lower interest rates."
With interest rates so low, mortgages have been able to get much bigger, while the serviceability factor has actually continued to improve. But if we now hit the reverse button and start seeing increases in mortgage rates, a rise from such low levels is going to be keenly felt.
This is at a time when significant numbers of people, particularly first home buyers, are buying houses at increasingly stretched debt to income ratios.
At the moment the OCR is at just 0.25%. ANZ's economists are suggesting a series of hikes starting from August next year that would see the OCR at 1.25% by the end of 2023. Well, that's not the end of the world is it?
But let's just have a quick little crunch on the interest.co.nz mortgage calculator.
Based on the RBNZ's mortgage figures for March (latest available), the average-sized new mortgage nationwide was $335,000.
If we were to assume a mortgage of that size, with 30-year term, and current rate of 2.25%, the monthly payments would be $1281 a month. 
Onwards and upwards
Okay, if we were then to assume that any 100 basis point increase in the OCR gets fully passed on to mortgage rates, that would see the rate on our mortgage rise to 3.25%.
It doesn't sound much, just a 1% rise right? Wrong. It's about a 14% rise in terms of monthly payments. Our monthly payments would rise by $177, to $1458. 
Look, that should be well manageable enough, but will still be noticeable. Also, if we look at the whole term of the mortgage, the amount we would pay in interest an fees across the whole term would rise by $63,720 (a just over 50% increase) from $126,160 to $189,880.
That's an 'average' mortgage.
Let's try something a bit more bracing.
The RBNZ's latest debt to income ratio figures for March showed that about two thirds of Auckland first home buyers in that month were on DTIs of over five - and that their mortgages worked out on average to be $752,000 each.
Using the same formula as in the above example on our calculator, these FHBs would be currently paying $2874 a month. At 3.25% they would be paying $3273 a month (works out at an extra $92 each week). The interest and fees paid across the term of the loan would rise (again over 50%) by some $143,640 - from $282,640, to $426,280. Oh, and yes they would still have to pay the original $752,000 back as well.
So, not insignificant.
It could be worse
And that's a small rise in interest rates. What if inflation really proves more pervasive than even bank economists are starting to believe?
Given that central banks, including our RBNZ, are currently 'looking through' the inflation and want to wait and see that it is of a more lasting duration than has proved to be in recent years, they are all likely to wait too long before hitting the rate rise pedal. That means when they are forced into action, well they may have to squeeze the pedal harder than anybody currently thinks. 
If we go back to the $752,000 mortgage example, a rise in rate to 4.25% would see monthly payments rise to $3699 a month. An increase to 5.25% would hike the payments to $4153 a month. That's $1279 a month more (44.5% more) than would be being paid currently.
Unlikely? Perhaps. But impossible? No. Remember we are talking massive mortgages with 30 year terms. And a lot can happen in 30 years. 
Historic mortgage rate figures from the RBNZ show that six years ago (and beyond the memory of many now-mortgage holders)  the one-year fixed mortgage rate was about 5.5%.
But the average-sized mortgage then was about $206,000.
Low interest rates have been a honey trap. They've lured us in to ever increasing piles of debt.
We've got to keep fingers and toes crossed that inflation doesn't take off. Because if rates really start going up, it will be bee stings all round.