Economists at the country's largest bank now see an Official Cash Rate of 1.25% by the end of 2023 - compared with just 0.25% now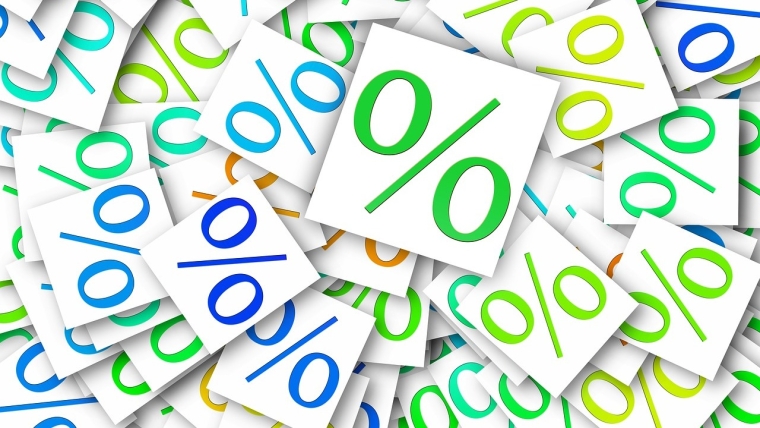 Economists at the country's largest bank now see the Reserve Bank beginning to hike interest rates from the middle of next year.
And the ANZ economists are forecasting that the Official Cash Rate will be 1.25% by the end of 2023. That compares with an OCR of just 0.25% at the moment.
(David Hargreaves comments: Such moves if they occurred would clearly have ramifications for mortgage holders in particular. And especially those who may recently have bought into the hot market with large mortgages. And remember, not long ago we were expecting negative interest rates this year.)
In a preview of the latest Reserve Bank Monetary Policy Review to be released on Wednesday, May 26, ANZ's chief economist Sharon Zollner and senior strategist David Croy are forecasting a first OCR rise in August next year, followed by another one later in the year, leaving the OCR at 0.75% by the end of 2022. There would then be a further two rate rises in 2023.
"We expect the RBNZ will continue to strike a cautious tone and stress that considerable monetary stimulus remains appropriate and is expected to remain so for quite some time yet while the dust settles and the true economic picture becomes clearer. There's still a lot of uncertainty out there, absolutely. But there is no question that the picture is evolving and that it is getting harder to argue that super-stimulatory monetary policy is the medicine that the economy needs for a prolonged period," they say.
The OCR has been at 0.25% since it was cut in March 2020 in response to the fast emerging Covid crisis.
Inflation under every stone
Zollner and Croy say inflation can now be seen "under every stone".
"How should one think about the inflation pressure we are seeing at present? It's a global question, not just one for the RBNZ.
"At face value, it's cost-push and transitory. Global shipping will sort itself out eventually as demand and inventories normalise, and freight rates will fall sharply. High commodity prices will bring about more supply. The minimum wage hike will work its way through, and gradually increasing labour supply as the border inches open will relieve some pressure.
"However, inflation pressures are massive and broad-based, as reflected in our ANZ Business Outlook survey. Both costs and pricing intentions have accelerated rapidly, with the latter the highest since the data began in 1992."
Zollner and Croy are strongly suggesting that the RBNZ should reintroduce its OCR forecast 'track' into its Monetary Policy Statements. The central bank dropped these last year after it cut the OCR - and pledged to keep it unchanged till at least March of this year.
"The RBNZ no longer has a reason to not publish such a track – banks are now ready for a negative OCR, and the 12-month unchanged-OCR forward guidance has run out," the economists say.
"We could certainly understand that there might be some reluctance on the part of the RBNZ to resume publishing an OCR track. A completely flat track out multiple years would be stretching credibility, but a whiff of hikes might result in what the RBNZ would deem an overreaction in markets.
"However, the OCR track is a key part of the RBNZ's projections, and indeed has been a key source of pride over the years, regarding the transparency of policymaking.
Picking a 'lift off' date difficult
"The market has not forgotten how to interpret it. It understands that it is a helpfully clear signal of how the RBNZ is seeing the world here and now; it's subject to change just like the rest of the projections, and not a promise or a commitment."
Zollner and Croy say picking an exact date for "OCR lift-off" is exceptionally challenging at present.
"As well as the usual forecast uncertainty (at the very least), it is difficult to know how the RBNZ will respond to an unprecedented situation.
"Capacity constraints are clearly biting hard now, but the economy's speed limit will increase once the border opens wider and supply disruptions ease. When this will occur is highly uncertain, but it may happen precisely as demand weakens as unsustainable growth drivers fade, making for a double whammy.
"Our August 2022 start allows time for the situation to become clearer, and for the worst of the supply constraints to work their way through.
"We think the RBNZ will take a cautious approach consistent with its "least regrets" strategy, waiting longer than normal to hike in the face of clear and present inflation pressures."
The economists say that by August 2022 the RBNZ's large scale asset purchase (LSAP) programme is likely to have concluded (although the rollover of coupons and maturing principal will likely continue for some years beyond that).
"At the same time, the RBNZ will not have forgotten the lesson of the 1990s, which was that kicking off a hiking cycle too late makes engineering a soft landing more difficult, and generates what the RBNZ might consider 'unnecessary volatility'.
'Soft landing not easy'
"With house prices and household debt where they are, a soft landing is not going to be easy to achieve no matter what, let's be honest, but best endeavours and all that.
"While the RBNZ will set policy for what it believes is appropriate for the New Zealand economy, it is reasonable to ask the question whether the RBNZ would be willing to embark on OCR hikes well before the US Federal Reserve or the Reserve Bank of Australia.
"In practice, this will depend on a number of factors, including whether the NZD is doing its number one job of following New Zealand's commodity prices, as opposed to market fashions and whims (it's been impeccably behaved so far). The RBNZ will take the exchange rate at the time into account, along with an estimate of the likely impact should the RBNZ hike out of sync with other central banks.
"But in the end, if the RBNZ deems that monetary conditions need to be tightened, it's likely not unreasonable for a stronger NZD to be part of that mix.
"For now, we've scheduled a very gentle, cautious hiking cycle beyond the initial kick-off, quickly unwinding the Covid-specific cuts but then feeling the way cautiously. There's obviously huge uncertainty when forecasting rate hikes so far ahead, with any forecast track more a stake in the ground regarding the balance of risks than a precisely calibrated firm expectation."