Jenée Tibshraeny argues this is the opportune time to raise benefits, with homeowners happy, business confidence high and the pre-election battle for 'middle NZ' still a wee way off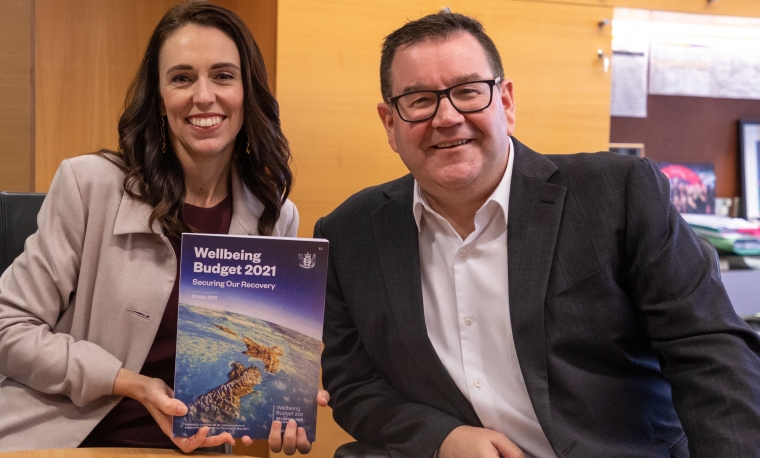 By Jenée Tibshraeny
The Beehive was abuzz with government ministers and staffers chuffed with the Budget on Thursday.
With Winston Peters out of the way and more headroom in the books than expected five months ago, Finance Minister Grant Robertson went into Budget 2021 with options.
He picked the right time - politically and economically - to focus on the redistribution of wealth by raising benefits.
With an election more than two years away, Robertson could afford to effectively say, "Hey swing voting 'middle New Zealand', you're going to have to sit tight for a bit while we focus on the most vulnerable."
Public relations consultant and former National Party press secretary, Ben Thomas, made the point Robertson had to move quickly on benefit increases.
If house price inflation plummets, as The Treasury forecasts, "fabled middle New Zealanders won't feel so indulgent about the poor getting their tax money".  
Indeed, it would be rich for any of the 60% of the population who own homes to grumble about the Government providing beneficiaries with more support, when they've benefited enormously from the Reserve Bank's (RBNZ) efforts to boost inflation and employment by lowering interest rates.
A person paying the average two-year mortgage rate in May 2019 (3.93%) on a $500,000 mortgage with a 30-year term, would've paid $546 a week.
Someone paying the current average two-year rate (2.52%) on the same sized loan, would only pay $457 a week. That's a saving of $89 a week.
And given the median house prices increased by 19% from April 2020 to April 2021 (according to the latest REINZ figures), property owners are sitting pretty.
Sure, the gains might not be realised, but property owners have more equity from which they can leverage - an option assetless people don't have.
Someone with a good share or KiwiSaver portfolio would also have done well. The NZX 50 Index is 17% higher than it was a year ago for example.
Asset owners aren't in a position to complain about the Government providing beneficiaries with less support than the RBNZ has effectively provided them.
What about wealth creation?
National raised the point the Budget doesn't focus enough on growing the economy.
It wrongly denied the reality that boosting benefits will be stimulatory. Beneficiaries are more likely to spend any extra money they receive than people who aren't living hand-to-mouth.
But one of National's finance spokespeople, Andrew Bayly, made a fair suggestion around how the Budget could've supported businesses more.  
He maintained Robertson could've made it easier for businesses to write off plant and equipment as an expense, rather than depreciate the asset. This would encourage investment, which would boost productivity.
But, for all the grumbling from business lobby groups, business confidence is the highest it's been since Labour came into government in 2017.
The Government has supported businesses with the wage subsidy. Business can still get part-government underwritten bank loans, as well as interest-free government loans.
The Government also made a number of business tax tweaks last year.
Businesses need the right immigration and industry-specific regulatory settings to encourage growth. These are issues dealt with outside of the Budget.
Investment in infrastructure and housing are central to the Government's strategy to grow the economy. It's imperative it ups its game on this front.
The issue is more about ensuring there is the capability and capacity to deliver what's needed, than about ensuring the money is there to fund the work.
Robertson is aware it's cheaper to invest in infrastructure now than push this out into the future. The effective real interest rate on debt has been negative since the onset of COVID-19.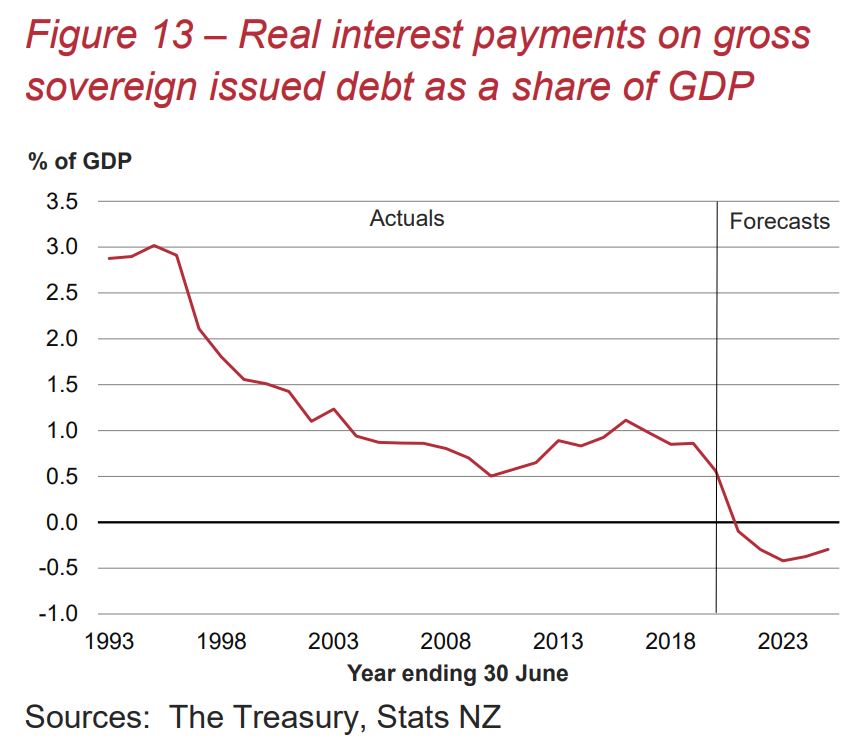 But the more resource the Government uses for building projects, the less is available for the private sector.
Civil Contractors New Zealand said it needs more certainty and consistency in a government work programme, which seems to be "eternally reassessed".
Don't worry 'middle New Zealand', the politicians will come for you closer to the election
Working renters are the ones who feel they've fallen between the cracks.
This group is expected to be thankful to have a job, and reassess their expectations around home-ownership.
Robertson could support this group by reducing the rate on the lowest income tax bracket (currently 10.5% on income up to $14,000).
He could also take up National MP Simon Bridges' Members Bill, which proposes raising tax brackets with inflation.
Robertson has room to knee-cap National closer to Election 2023 with some sort of income tax relief that could disproportionately benefit low-income earners.
In the meantime, health might be the centre piece in the next Budget. Those reforms aren't going to happen on their own, and investment in health is more paletable for swing voters than welfare. 
But while we've seen a glimpse of a 'Red Robo' in Budget 2021, the Finance Minister remains a measured political operator, who will go to great lengths to avoid being called imprudent.