Interest deductibility centre court, as the back and forth between the Government and Reserve Bank over mortgage lending restrictions plays out in the background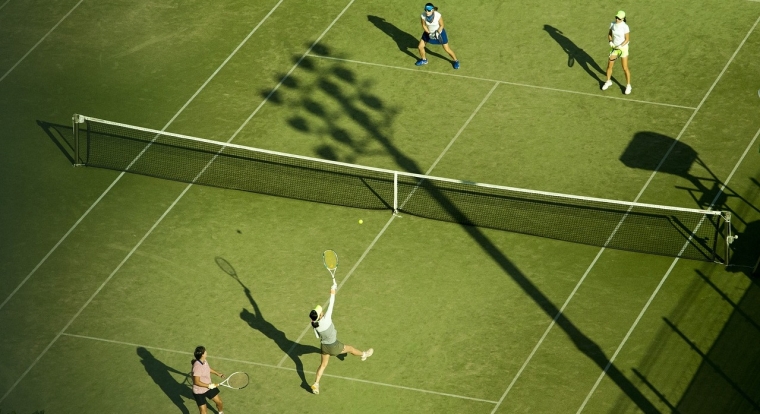 By Jenée Tibshraeny
The back and forth between the Government and Reserve Bank (RBNZ) over who should calm the housing market is raging on into its seventh month.
But the relevance of the match has faded since the Government in March resorted to pulling out the big guns by preventing residential property investors from writing off interest as an expense when paying tax.
Both the Government and RBNZ are happy to sit back for the remainder of 2021 to see the extent to which the change, coupled with the reinstatement of loan-to-value ratio (LVR) restrictions and extension of the bright-line test, dampens investor demand.
Indeed, both Treasury and the RBNZ forecast house price growth flatlining.
But if this doesn't happen, spectators might tune back into the 'Govt vs RBNZ' match.
Friction getting the RBNZ to consider house prices
The battle currently under way is over how the RBNZ might limit banks' mortgage lending by applying debt serviceability restrictions, like debt-to-income (DTI) restrictions.
Robertson wants the RBNZ to take some of the pressure off him by doing more to limit house price growth. But he wants the RBNZ to do it in a way that supports the Government's goal of cracking down harder on investors to make way for first-home buyers.
The RBNZ has for years wanted debt serviceability tools. But it's fierce about only imposing such restrictions on its own terms and to meet its financial stability mandate.
However, the RBNZ's job of maintaining financial stability has become a bit more political since Robertson in February issued a directive requiring it to have regard for the Government's housing policy.
This Government's policy is to "support more sustainable house prices, including by dampening investor demand for existing housing stock, which would improve affordability for first-home buyers".
Swathes of emails between Treasury, the RBNZ and Robertson's office, released under the Official Information Act, show the palaver that ensued over how to word this sentence.
The RBNZ wanted the wording to remain as loose as possible to give it leeway to keep doing its own thing. Treasury and Robertson wanted their goals to be more explicit.
A heavily redacted exchange between RBNZ Governor Adrian Orr and Treasury Secretary Caralee McLiesh, with the subject line "Working together", reveals the tension.
McLiesh, in response to a seemingly critical email from Orr on February 5, said: "I think there are times when we will disagree - not least because of different mandates, functions and perspectives - and not all disagreements reflect a poor process or quality of advice or outcome.
"The housing advice reflects we haven't agreed on everything, despite a lot of work of the teams to get there, but I do not see that as poor quality advice."
Differences on DTIs unresolved
It isn't of course bad or unusual for Treasury and the RBNZ to disagree.
But, it might similarly be a saga for Treasury, the RBNZ and Robertson to decide how to tweak the Memorandum of Understanding between the RBNZ and Finance Minister, so the RBNZ has the option of imposing debt serviceability restrictions on banks' mortgage lending.
Robertson on Wednesday agreed "in-principle" to making a change, provided any restrictions are "designed to avoid impact, as much as possible, to first-home buyers".
The RBNZ suggested it could do this by setting DTI levels for first-home buyers at such a lenient level, they wouldn't actually prevent anyone getting a loan.
Nonetheless, this conditionality will again be a spanner in the works for the RBNZ.
Robertson expects to receive advice on the wording of the MoU within the next two months. Once this is sorted, the RBNZ expects it would take at least six months for it to consult with banks before imposing any restrictions. 
Robertson is clearly hesitant. Rather than circulate a properly formatted media release promoting what is by all means a significant, multi-billion dollar "in-principle" decision, his office sent out a statement in a Word document that said Robertson retained the view DTI restrictions should only be applied to investors.
He further downplayed the situation by pointing out the RBNZ has "clearly stated that there is no immediate plan to use DTIs and any decision to do so would only happen after a full public consultation".
Government out on its own with interest deductibility 
To-ing and fro-ing between the RBNZ, Treasury and Robertson will continue to keep officials busy. 
All this will play out in the background, while the removal of interest deductibility will take centre stage.
It's clear Robertson thought he wasn't getting anywhere with the RBNZ, so steamrolled in with his own policy - against the advice of Treasury and the Inland Revenue.
The pressure is now on him and Revenue Minister David Parker to work through countless complexities to clarify the rules by October.
If the policy doesn't make houses more affordable, Robertson can't be sure the RBNZ will impose DTIs tough enough to supress house price growth, but lax enough to not upset aspiring homeowners.