Peter Redward argues the case for aggressive Official Cash Rate hikes isn't as compelling as it might seem, especially with the threat of an outbreak of the Delta variant of COVID-19 lurking menacingly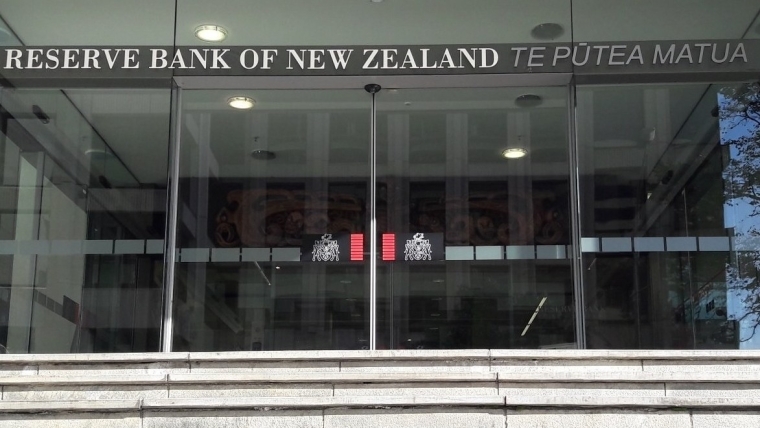 By Peter Redward*
In recent days, pressure on the Reserve Bank to commence hiking the Official Cash Rate (OCR) has increased significantly. The overnight interest swap market is now pricing a 25 basis points rate hike at the 18 August Monetary Policy Statement, with a high probability of two more rate hikes by year-end. By February next year, the Reserve Bank is expected to have hiked the cash rate around 1%.
The case for rate hikes looks compelling, a range of indicators suggest the economy is running hot while the labour market looks close to 'maximum employment' and inflation has risen. However, pressure on capacity has been driven by pent-up spending demand and the lagging effects of fiscal and monetary stimulus, which are already reversing. COVID-19 has created significant distortions in the goods and labour markets, tightening capacity and leading to price level adjustments.
However, longer-term inflation expectations remain low and well anchored. Equilibrium real interest rates remain low and the effectiveness of the interest rate channel of monetary policy is robust and rapid.
We believe these are solid reasons for the Reserve Bank to be cautious, with danger in seeing what you want to see, namely a robust and self-sustaining economic recovery requiring significant monetary tightening.
The recovery has been driven in part by the rapid containment of the pandemic and in part by large-scale fiscal and monetary stimulus with fiscal measures dwarfing those implemented to contain the damage caused by the Global Financial Crisis. The scale of the stimulus of last fiscal year was truly remarkable. Core crown expenditure jumped by NZ$21.9 billion, driven by direct transfers to households and sending the primary cyclically adjusted fiscal balance deeply into deficit, while providing a fiscal impulse estimated by The Treasury at 6.2 percentage points of GDP.
The monetary stimulus was less obvious owing to the Reserve Bank's limited scope to cut the OCR. However, in addition to cutting the OCR by 0.75%, the Reserve Bank implemented a range of liquidity support measures, expanding its balance sheet substantially through its Large-Scale Asset Purchase (LSAP) and Funding for Lending Programme (FLP). The bank temporarily overrode its macro-prudential regulations (and contract law) by allowing households to temporarily restructure or suspend mortgage interest payments.
The effect on the economy is most clear in the property market. After experiencing a shock in the second quarter of 2020, house prices rebounded 28.3% year-on-year in June amid a shortage in listings. Recent BusinessNZ manufacturing and services performance of manufacturing indexes (PMIs) indicate the economy continues to expand rapidly, while both the Quarterly Survey of Business Opinion and the ANZ Business Outlook suggest tight capacity pressures. Pricing pressures appear to be building, with the CPI rising 1.3% quarter-on-quarter  (3.3% year-on-year) while the ANZ Business Outlook suggests inflation expectations and pricing pressures are elevated.
On 12 August, the Reserve Bank publishes its Survey of Expectations and this too will likely show a jump in shorter-term inflation expectations, although longer-term expectations should remain well anchored.
While the case for a normalisation in interest rates appears compelling, it's not. New Zealand remains vulnerable to an outbreak of the Delta variant of COVID-19. Only 16% of the New Zealand population have received both doses of vaccine with the necessary two-week period from the time of the second vaccination to achieve full antibodies. With the Delta variant as contagious as chickenpox – and more contagious than the common cold or seasonal flu – the government would be forced to go early and go hard in the event of community transmission, with events in Australia providing a sobering reminder of our vulnerability. However, there are other more long-lasting concerns.
The sugar-rush provided by fiscal policy is already fading. The completion of COVID-19 related support payments late last year acted as a natural fiscal stabiliser with The Treasury projecting an increase in core Crown expenditures of just NZ$1.9 billion this fiscal year, constrained by a large cyclically adjusted primary fiscal deficit, and implying a fiscal impulse of -2.1 percentage points of GDP. As fiscal policy operates with relatively short lags, the effect of reduced fiscal support should become apparent in coming months.
Likewise, the Reserve Bank has already moved to tighten monetary and credit conditions. The Bank has suspended some of its liquidity support facilities, scaled back and then suspended its LSAP programme, reinstated loan-to-value lending ratio constraints, and reiterated its commitment to new bank capital regulations in 2022. The Reserve Bank is currently in consultation with the public over the possibility of debt-to-income serviceability constraints.
While the OCR has remained unchanged, higher wholesale market rates have been passed on, notably to agricultural and commercial loans, but increasingly also to residential mortgage loans. The current level of mortgage rates offered by most banks remains well below levels implied by their historical relationship to wholesale market funding, with the interest rate swap market suggesting the one-year fixed mortgage rate could rise to around 3.5% in coming months. Given the scale of household debt, and the structure of borrowing – with most borrowers fixed for one-year or less – a rise in mortgage rates has the potential to rapidly curtail discretionary household spending. Collectively, these measures suggest the impulse to growth from policy has already been reversing for some time.
There are other reasons to be wary of the perceived strength of the economy. COVID-19 has led to significant disruption in New Zealand's relationship with the rest of the world, impacting the flow of people, goods, and services. A 97% collapse in border crossings in the year-to-March 2021 has been associated with a collapse in net migration. Absent migrants, the growth rate in the population of working age has slowed from 2.6% year-on-year in the year-to-June 2020, to just 1% year-on-year this year. In addition to the loss of labour coming from permanent and long-term arrivals, the labour market has had to contend with the loss of seasonal workers. Disruption to global shipping networks is likewise placing strain on logistics, leading to tightening capacity.
While these disruptions are real, they will almost certainly prove temporary, with the government already moving to ease restrictions on migrant workers entering New Zealand for the fruit harvest. Moreover, while capacity measures are useful indicators of potential pressure on prices, the statistical relationship between survey data and inflation is inherently unstable. While the Reserve Bank needs to take into account indications of capacity pressure when setting policy, the causes of this pressure appear to be largely transitory and statistically unstable, and should be treated with a degree of caution.
Inflationary pressures appear alarming. Headline CPI, the weighted median, and trimmed mean rose 3.3% year-on-year 2.5% year-on-year and 3.1% year-on-year, respectively, in the second quarter. However, as with activity and capacity pressures, everything is not as it seems. The Reserve Bank's preferred measure of core inflation, the Sector Factor Model, rose only 2.2% year-on-year, in line with our estimates of core inflation excluding components directly impacted by COVID-19. COVID-19 has triggered direct price adjustments in a number of sectors such as international airfares, domestic accommodation, restaurant and take-away meals, dental care, and health insurance.
It has caused significant second-round effects on industries exposed to transportation such as new and used cars and it has caused volatility in commodity prices, notably oil. Indeed, oil alone added 0.6 percentage points to inflation in the second quarter, but we expect its impact on inflation to dissipate rapidly in 2022. Other items within the CPI have also been significantly impacted by COVID-19, but if we just exclude these six items that have been most significantly impacted, CPI rose only 1.9% year-on-year in the second quarter, consistent with the Reserve Bank's measure of core inflation.
While cyclical dynamics suggest scope for interest rates to rise, longer-term developments are less clear. Long-term inflation expectations appear well anchored with New Zealand's long-term real interest rates determined to a large extent by the cost of capital on international capital markets, the domestic demand for capital, and investors' perceptions of the country's sovereign risk.
Globally, real bond yields remain stubbornly low, with the real yield on US 10-year bonds currently hovering around -1.1%. New Zealand's reliance on global savings is minimal – as highlighted by the country's modest current account deficit – which with funding coming largely from long-term direct and portfolio investment. The country's sovereign credit rating is robust, with the premium charged to insure against sovereign default low; the five-year sovereign credit default swap is just 0.16%. The Reserve Bank estimates that the long-term real interest rate has fallen from around 2% a decade ago, to around zero currently, and we see little reason or this trend to reverse implying New Zealand's real long-term rates could turn negative.
We conclude that New Zealand is currently enjoying a cyclical upswing. But much of the strength of the economy over the past year can be attributed to pent-up spending, a rebound in global economic activity and large-scale fiscal and monetary stimulus, much of which will prove temporary. Pressure on capacity has been amplified by COVID-19 related border restrictions and disruptions to global shipping and supply chains. While core inflationary pressures are gradually rising, the surge in headline Consumers Price Index (CPI) inflation is driven largely by COVID-19 related distortions which will prove temporary.
Meanwhile, long-term inflation expectations remain well anchored and long-term real interest rates are low, and are likely to stay that way. With household debt levels elevated and much of that debt hedged to rising interest rates for less than one year, rising mortgage lending rates will curb growth in discretionary household spending. While there is pressure on the Reserve Bank to raise interest rates, and we expect the Bank to raise rates in 0.25% increments at each of the next four Monetary Policy Statements, there is no cause for urgency or alarm.
---
*Peter Redward is Principal at Redward Associates Private Ltd, an independent economic and financial market advisory company based in Singapore.