Opinion: An experiment that could blow up in our faces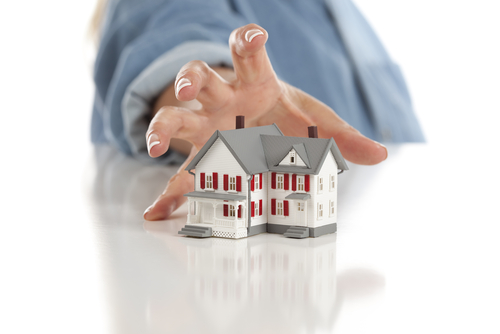 By David Hargreaves
So, the Guv'nor's gone and done it.
Credit to Graeme Wheeler. There is nothing half-hearted about the way he has slammed "speed limits" on the bank's high loan to value lending. 
The 10% of their new lending that banks will now be able to put into mortgages in excess of 80% of the value of the property is a much harder target than the banks expected.
Even if you take the "effective" figure that the Reserve Bank calculates after various exemptions, of 15%, that compares with the 30% that banks have been doing recently.
While the RBNZ would bridle at such a suggestion there is no doubt that this is experimental. This is a new power the central bank has and it wants to see what sort of an impact it will carry.
Arguably by acting now before the market is really, really, overheated, the bank can gather valuable information on whether this particular "macro-prudential tool" is one that the bank wants to keep taking out of the box. Or whether once used it will be put away not to be touched again.
But personally, I still think the RBNZ would have been better to go with an interest rate rise now and to hell with the dollar. Risky, yes. But I would argue not as risky as leaving the interest rates alone and now - because the LVRs have been put in place - waiting longer to do the first hike of rates.
There seems to be blanket acceptance that the whole problem with the rising house market is simply down to a lack of supply. Clearly, when you look at Auckland, the building of new houses has lagged population growth.
However, I don't think that's the total answer at all.
As much as anything I think it is really about demand. 
The RBNZ would say it is going to arrest demand through these LVR measures. 
But what demand are we talking about here?
The problem is not really demand for finance. The problem is the out and out demand for houses, and I would argue principally for houses as an investment.
The first-time buyer will be affected by this new policy. But investors will not be affected at all.
Anybody who can make more than a 20% deposit - and that's most investors - will not be impacted by this. Likewise, overseas buyers with plenty of cash - and we still don't know how many of such people there are really - are likewise not affected.
The interesting point here that has certainly been raised by Westpac economists and possibly others, is that we could see development of a two-tier mortgage pricing market.
Potentially the low equity people might have to pay more, but those with plenty of equity could find the banks bidding for their business.
The thing is the banks won't want to see their lending growth halted by this measure. So, the high equity buyers might become the "low hanging fruit" of the new post-LVR marketplace.
Because the banks might be desperate to keep upping their lending, they will be prepared to give sweet deals to the high equity people. This of course would be likely to INCREASE demand for houses. So prices might even go up more.
For the low equity people it becomes about trying to find money from somewhere else to make up a deposit of sufficient size. And I really worry about what will happen here.
There are already signs of new financial intermediary businesses setting up, some from offshore. 
Last housing bubble we had the finance companies and we know what happened there.
This time it will be different and the victims are not likely to be savers but the people who desperately want to get into a house and so are prepared to source money from a nice smiling man wearing an outsized suit to mask the shark's fin on his back.
I see trouble ahead. Already it is questionable under which authority's auspices such financial intermediaries will fall. Probably none, in truth. The Reserve Bank and the Financial Markets Authority are generally designated to cover financial businesses that raise money from the public.
So, where will the new financial intermediaries sit?
Remember the big problem about the finance companies pre the global financial crisis was that they didn't sit under one regulatory umbrella.
Therefore, as I see it, there are two very likely and unpleasant consequences that may come from this move. Firstly, there will be renewed competition from the banks - but for high equity customers, which will drive the housing market onward.
Second, the low equity customers will end up getting money from, shall we say, dubious sources and at least some will get themselves into a lot of trouble.
The good thing is that the RBNZ can pull the plug on this any time it likes. I think it will be forced to sooner rather than later. I don't expect we will see this policy maintained beyond March next year.
And I think the RBNZ is going to have to push harder on the interest rate accelerator from early next year than most people are currently forecasting.
This is one experiment I think that is going to blow up in people's faces.