ANZ NZ 'fit to play', BNZ's strong income growth, 2nd-half profit tops 1st-half, Russel Norman's bank profit bashing mellowing? Dividend conveyor belts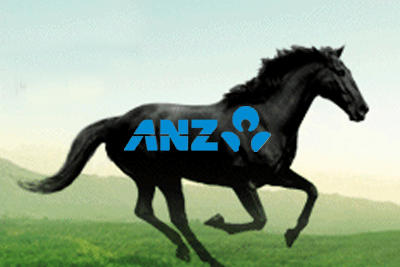 By Gareth Vaughan
With the country's big banks all having now reported their annual results, here's a look - in no particular order - at five key take-outs from them.
1) ANZ's big drop in cost to income ratio. According to its CEO, the country's biggest bank is "totally fit to play."
A year on from the merger into ANZ of the popular National Bank, and of ANZ onto National Bank's core banking system, both have been successful. No rivals are boasting of winning significant numbers of either National Bank or ANZ customers, or of making significant marketshare gains at the expense of ANZ.
A key measure ANZ CEO David Hisco is watching closely is his bank's cost to income ratio. This fell  a whopping 750 basis points in the September year to 43.1%. In the six months to September 30 it was down 310 basis points to 41.6%.
But Hisco wants this lower still. After unveiling the bank's annual results he told interest.co.nz they vindicated last year's big moves, which came a year later than originally planned.
"We're seeing our cost to income ratio coming down into the pack, which means we're much more competitive. (But there's) still a bit more work to do on that," Hisco said.

"With the economic environment the way it is it was well worth integrating the banks when we did. And certainly the economy looks like it's improving and we are now totally fit to play," added Hisco. "And we did all of our work when the economy was probably at a low point and we're fit to play as the economy's coming out, which is part of the plan. So I'm pretty happy with that."
2) BNZ's income growth comfortably outstrips rivals.
BNZ produced a 16% rise in total operating income. This was a $261 million rise to $1.905 billion. The next best of the big five banks was Kiwibank's 6% increase, followed by ASB's 5%. ANZ managed growth of 3% and Westpac just 1%.
So how did BNZ manage this? "Other" operating income rose 16% to $434 million, and net interest income just 4% to $1.565 billion. Adrienne Duarte, BNZ's chief financial officer, told interest.co.nz her bank's "other income" was boosted by fee income stemming from customers switching to fixed from floating rate mortgages. This included commitment fees, draw-down fees, and lending related line fees.
But given all the major banks ought to have seen similar benefits, there must be more to it. Duarte said BNZ was also helped by card interchange income as credit and debit card use rose 13%, institutional banking fees, and sales of products for the management of currency and interest rate risk.
Given their anaemic income growth, some of BNZ's rivals may be taking a close look to try and ascertain just how BNZ outperformed theirs by so much.
3) For bank profits, the second half-year was better than the first half-year.
All of the big four banks recorded higher cash profit after tax in the second half-year than they did in the first half. Combined, their second half cash profit reached $1.889 billion, $85 million, or 5%, higher than $1.804 billion in the first-half.
Perhaps this can be attributed to a cooling in the battle for home loan business as the Reserve Bank's restrictions on high-loan-to-value ratio mortgages neared.
In contrast to the big four, Kiwibank delivered more profit in the first half with $58 million of its net profit after tax coming then, versus $39.1 million of the state owned bank's record profit of $97.1 million in the second half.
Meanwhile, combined annual cash profit growth slowed at the big four. ANZ, ASB, BNZ and Westpac posted a combined $336 million, or 10%, rise in annual cash profit to $3.693 billion. Still a decent increase with individual record highs, but down on the previous year's combined rate of growth. Last year the four recorded a $419 million, or 14% combined increase to $3.357 billion.
 
ANZ
ASB
BNZ
Kiwibank
Westpac
Net interest margin
2.49%
2.25%
2.36%
1.81%
2.38%
Cost to income ratio
43.1%
41.1%
40.3%
68.1%
41.6%
Return on assets
1.14%
1.1%
1.27%
0.65%
1.23%
Cash profit
$1,436 m
up 12%
$699 m
up 12%
$788 m
up 6%
$97 m
up 23%**
$770 m
up 9%
Impairments
$65 m
down 66%
$56 m
up 19%
$113 m
up 85%
$7 m
down 80%
$117 m
down 39%
*All ASB and Kiwibank figures are for the year to June 30, others for year to September 30.
**Kiwibank's profit figure is net profit after tax.
4) Russel Norman continues to bang the drum on "excessive" bank profits, but is he mellowing?
Typically Greens co-leader Russel Norman issued a press release slamming bank profits this week. He again called for the Government to inject capital into Kiwibank and to let it, in time, become the Government's banker to make it more competitive with its bigger Australian owned rivals.
And he also said the "excessive" profits of the big four were damaging the rest of the economy and contributing to New Zealand's "number one problem" being a high and persistent current account deficit. But the sentence that addressed the current account deficit did start with; "While it's good to have strong banks..."
A staunch critic of big bank profits over the past couple of years, Norman also stopped short this time of accusing the big four of stripping the economy of capital or of encouraging their customers to move to New Zealand owned banks, building societies and credit unions.
So is there a hint of a softening attitude from Aussie born and bred Norman towards the Kiwi subsidiaries of Australia's big banks?
Perhaps it's reading too much into the "while it's good to have strong banks" line, especially given his headline was "record bank profitability damaging the economy," but it's something I've not seen Norman acknowledge before. Here are all his press releases on bank profits from the past two years.
Interest.co.nz analysis earlier in the year, piggybacking on a report from the Bank for International Settlements, suggested New Zealand's big four are the developed world's most profitable banks based on pre-tax profit as a percentage of total assets.
5) The big four Australasian banking groups are dividend producing conveyor belts.
Despite a warning from the Australian Prudential Regulation Authority (APRA) on the eve of reporting season, the big banks continue to pay out very tasty dividends to their shareholders. Leading the way is Westpac, which when special dividends are included, is paying out 86% of annual cash profit. Next is ASB's parent Commonwealth Bank of Australia at 75.4%, followed by BNZ's parent National Australia Bank at 75.1%. Bringing up the rear is ANZ, which is paying out a mere 69.3%.
APRA reportedly wrote to the banks on the eve of ANZ, NAB and Westpac reporting their results, telling them they ought to limit dividend payouts in order to help them meet new capital requirements. Doesn't sound like the bank bosses listened.
Combined, the big four Australasian banks made A$27.4 billion in annual cash profit. Eye watering.
| | | |
| --- | --- | --- |
| Bank | Customer deposit growth | Lending growth** |
| ANZ | 7% | 4% |
| ASB | 6% | 9% |
| BNZ | 12% | 5% |
| Kiwibank | 5% | 6% |
| Westpac | 11% | 4% |
*All ASB and Kiwibank figures are for the year to June 30, others for year to September 30.
** The ANZ, Westpac and Kiwibank lending figures are net growth, ASB and BNZ gross loan growth.
This article was first published in our email for paying subscribers on Wednesday morning. See here for more details and to subscribe.