Bernard Hickey calls for a Productivity Commission Inquiry into whether record high migration actually improves per-capita GDP in the long run. The latest data suggests it's not working for the economy or the Government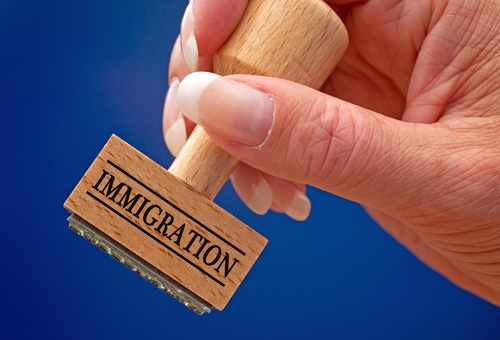 By Bernard Hickey
On the face of it, migration seems an unambiguously good thing for both society and the economy.
The migration boom since the late 1990s has undoubtedly made New Zealand a culturally richer and more diverse place. Could we imagine Auckland now without a Diwali festival or a Chinese New Year celebration? Could we imagine a night out without some delicious combination of Asian, Pacific and European food? I'm old enough to remember what Auckland was like in the 1970s and 1980s and it was a much less vibrant and varied place.
New Zealand's economy in the 1970s and 1980s was also much smaller and per capita incomes were much lower. But house prices were also much lower in actual terms and relative to incomes, and the motorways and trains and hospitals and schools in Auckland in particular were also much less crowded.
There has been a broad political consensus until now that migration was an unalloyed good thing, particularly the type of migration New Zealand pursued through the 2000s up until 2013, which was focused mostly on finding skilled migrants to fill the employment gaps in a mostly fast-growing economy with low unemployment.
Both sides of politics agreed to take in around 90,000 to 100,000 new permanent residents every two years. That is slightly different, however, to the number of long term migrants measured by Statistics New Zealand, which totalled 221,741 in the last two years to the end of August. That included students able to work during term time and on holidays after the rules were relaxed in October 2013. It also included holidaymakers and others on temporary work visas, who aren't subject to the same more exacting skills-based assessment for permanent residency.
Debate is now growing about the effects on wages of this surge of temporary workers and students, who are often taking low wage jobs in hospitality, tourism and dairying. Wages have been stagnant at the lower end of of the jobs spectrum for the last couple of years despite strong economic growth. Meanwhile, the record high net migration of 60,300 in the year to August has been a factor in Auckland's 25% house price inflation over the last year.
The economic theory suggests that bringing in skilled workers to fill the gaps that can't be filled by local workers should lift the overall productivity of the economy, and ultimately the wages and well being of everyone over the long run.
But a few people are now having second thoughts, particularly now that so many of the migrants - albeit many of them only for a year or two - are in lower skilled jobs and Auckland's housing supply remains constrained.
Two data points published over the last fortnight challenge the conventional thinking. Firstly, per capita GDP actually fell slightly in the first half of 2015 despite overall GDP rising 0.2% in the March quarter and then a further 0.4% in the June quarter. Hourly wage inflation is mired under 2%.
Secondly, the migration into Auckland in the year to August of 27,900 meant that migrants effectively soaked up all the 9,300 houses built over that period. That meant that Auckland's housing shortage of about 25,000 was not whittled away at all by the recent building boom. If anything it got worse because Auckland's population also grew naturally due to births outnumbering deaths by around 15,000. Auckland's population is currently growing at almost 3% per year, which is stretching all sorts of resources and forcing the Government to ramp up building of schools, hospitals and roads.
Strong migration has artificially juiced up GDP and house prices, at least in the short term. But does it actually work in the long run to make everyone richer?
The economists inside the Treasury have begun asking that question and the answers are a little unsettling.
Economist Julie Fry wrote a working paper published by The Treasury in July last year, which concluded that the benefits of high migration over the past couple of decades for productivity and per capita growth had been modest. It may even have diverted resources from more productive activities and worsened the pressures in Auckland's housing market, where supply was not nearly responsive enough.
Fry argued that the 'least regrets' policy would be to tailor the migration policy to take into account the economy's inability to build enough houses and schools and roads quickly enough to cope without a blowout in house prices and interest rates.
"If this (housing and infrastructure flexibility) cannot be achieved, there may be merit in considering a reduced immigration target as a tool for easing macro-economic pressures," Fry wrote.
She argued that more work was needed to assess whether more migration actually obtained the assumed benefits to per-capita GDP, or whether a lower migration target could help reduce interest rates, lower the exchange rate and produce more balanced growth.
This isn't a new or outrageous idea. Australia's Productivity Commission held a formal Inquiry in 2006 into whether a surge in migration would boost per-capita incomes. It found such an increase was unlikely to help much.
Labour Leader Andrew Little was careful this week not to call for lower migration, but he agreed an Inquiry by New Zealand's own (and new) Productivity Commission over the economic impacts of high migration would be useful. Finance Minister Bill English said he wasn't contemplating launching such an Inquiry, but he did note the recent surge of short term and low skilled migrants might be having an impact on the low end of the job market.
More importantly, for Mr English, it may also be preventing some of the 148,000 unemployed beneficiaries from getting off the benefit and into some of those low-skilled jobs. It's also an expensive headache for the Government as it scrambles to quickly build new schools and other infrastructure in Auckland.
It's time New Zealand revisited the assumption that high migration is naturally good for the economy and the Government's budget. Not all migration boosts the economy and it's not all good. A proper Inquiry would test those assumptions and allow a better set of choices to be made that would lift per-capita incomes over the long run and make our housing and infrastructure more affordable. 
------
A version of this article first appeared in the Herald on Sunday. It is here with permission.