Bernard Hickey argues the Reserve Bank needs to adopt a Bank of England style monetary policy making committee with expert external members able to argue in public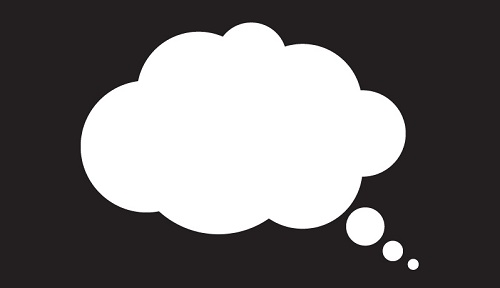 By Bernard Hickey
Group-think can be a dangerous thing for any organisation.
Just ask the shareholders and workers at Volkswagen, who have watched aghast over the last fortnight as the company's share price collapsed 30% and the company's reputation was shredded by its use of secret software to trick US regulators about nitrous oxide emissions from its small diesel cars.
There were plenty of people willing to accept or deny responsibility for the scandal, but the fact is that Volkswagen's governance structure fostered and protected an insular culture that meant many people thought it was alright to mislead authorities in order to achieve its singular goal of becoming the world's largest car-maker.
The scary thing is that the culture worked, in the short term at least. Last year Volkswagen overtook Toyota, in part because it started to sell its apparently very efficient small diesel cars in growing numbers in the key United States market. The unbridled ambition of Ferdinand Piech, the grandson of Ferdinand Porsche, to be the global number one overwhelmed a weak governance structure that was dominated by family members of management, local Government politicians and unionists. Volkswagen's board also included Piech's fourth wife, a former kindergarten teacher.
Critics have pointed to Volkswagen's insularity, the dominance of engineers in its management and a lack of robust and independent directors on its board for its tunnel vision towards the actions that resulted in corporate disaster.
Governance matters, which is why it's worth challenging the Reserve Bank's interest rate setting structure to see whether it suffers a similar tendency towards insularity and group-think.
Governor Graeme Wheeler is the designated sole monetary policy decision maker under the Reserve Bank Act. He is accountable to the Reserve Bank board and, ultimately, to Finance Minister Bill English, who has the power not to reappoint him for another five year term from 2017.
His performance, and that of the bank, is facing growing criticism over his decision to put up the Official Cash Rate by 100 basis points between March and July last year. Wheeler has had to unwind almost all of the hikes after the inflation forecast by the bank repeatedly failed to materialise. Headline annual inflation was just 0.4% in the June quarter and the Reserve Bank's own measure of core inflation has been below the 2% midpoint of its 1-3% target range for almost six years, including more than two years at or under 1.5%.
Unemployment is now rising and some expect it to rise towards 7%, yet the Reserve Bank still believes the 'neutral rate' for the Official Cash Rate is over 4% and that the current settings are 'stimulatory'. This year's unwinding of rate hikes is the bank's second round of having to unwind premature rate hikes. It also had to do it in 2011 after two hikes in 2010.
Questions are being asked about whether the bank's forecasting models and decision making processes are good enough to take into account the structural changes in global inflation that many believe have happened over the last decade. Although he has refused to admit making a mistake last year, Wheeler addressed the criticism with a detailed description of how decisions are made after the September Monetary Policy Statement.
He said as many as 35 officials presented forecasts and scenarios during a three day session before a committee of 12 bank officials and two outside advisers provided advice to a decision making committee of Wheeler and three assistant Governors. Wheeler said there hadn't been one example in the last 10 years where the consensus of the 12 officials and two advisers had been rejected by the decision making committee.
The Governor's explanation suggested a rigorous and robust debate where the established view of officials was challenged, but the public have no way of knowing, and Reserve Bank does not follow its peers in publishing the minutes of that decision making committee's meeting, or the advice provided by the 14 advisers.
Other central banks often record the dissenting voices of some members. These expert dissenters often make their arguments in detail and in public about why their central bank's decisions were wrong. The market understands this contest of ideas and evidence and it hasn't damaged the reputations of the likes of the Bank of England or the US Federal Reserve.
The Bank of England, for example, has four experienced and high-powered external economists on its committee of nine. Just last month one of the external members argued interest rates needed to rise sooner rather than later, appearing to contradict the view of the committee. Just a week later another internal member suggested the Bank should looking at cutting its Official Cash Rate from 0.5% and even talked about moving to negative interest rates and abolishing the use of cash. England's financial markets and economy did not come crashing down at this apparent divergence of views. Instead, the robust debate was welcomed.
The Reserve Bank's two external advisors, company director Tony Caughey and former Federated Farmers CEO Conor English, are only advisers and don't have the same ability to argue forcefully and in public with the bank as economists. They are also not decision makers on the committee and are appointed by the bank itself, rather than an external body.
The Reserve Bank's uniformity of thinking was reinforced this week when its board rubber stamped last year's decision to hike rates and last week it stuck to its six-year old estimate of the neutral interest rate, despite persistent falls in inflation.
About the only suggestion of a robust debate this year has come from Finance Minister Bill English, who let slip in an interview with Bloomberg that he would soon be asked awkward questions about why inflation was stubbornly below the 2% target in Mr Wheeler's Policy Targets Agreement with Mr English.
Indeed.
It's time the Reserve Bank was regularly asked awkward and searching questions in public and private by independent and expert economists who also have a say in a true committee decision on the Official Cash Rate. And then we should read about that debate and the decision in minutes, as is the case with most other independent central banks. Someone of the calibre of an Adrian Orr or an Arthur Grimes should be in a position to cast a vote and deliver a speech that challenges the view of the Governor and the Reserve Bank's economists in public.
Otherwise, the Reserve Bank risks becoming an insulated institution at risk of a collective group-think towards bad decisions. If it hasn't already.
------
A version of this article first appeared in the Herald on Sunday. It is here with permission.