David Hargreaves thinks the Government will need to make a fast start to 2016 in the face of an uncommonly large number of economic variables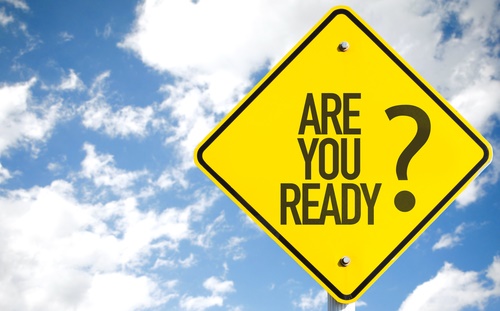 By David Hargreaves
While any New Year promises mystery and intrigue,  2016 appears to be coming armed with more potential plot twists than an Agatha Christie whodunnit.
Probably the biggest riddle contained within all this is: Who killed inflation? Or is inflation, as the Reserve Bank believes, not dead, but just in hiding? We'll get some sort of answer in the next 12 months. And the answer will of course be absolutely crucial in what happens with interest rates, both for borrowers and savers, what happens to the profitability of businesses, what happens to wages and what happens to employment. And so on. But the sense of uncertainty is palpable.
I find something richly ironic in the bemoaning about an absence of inflation. I'm always reminded at this time of year of my first school holiday job working in a supermarket. I spent most of my time changing the prices on stock - something that was essential to accommodate the 15% inflation rate!
The idea then that we would one day be WANTING inflation would have been beyond absurd, if anybody had even entertained such a notion.
But that's where we find ourselves heading into next year. The Reserve Bank thinks there will be a revival of inflation here in 2016. I've previously stated my views on that so won't go back over the issue in detail, other than to reiterate that I think the RBNZ is going to be disappointed.
Whatever happens, however, it seems clearer by the day that the focus on inflation as the be-all-and-end-all of monetary policy is now no longer the way to go. We've had it here since 1989. It worked. Now it doesn't appear to work.
So, my big wish for the coming year is for the Government to get closely engaged in a thorough overhaul of how monetary policy actually works. I don't pretend to have the answer. Nor do I think it will be easy. But that's why we need the debate.
Earlier this year I suggested that it might be a good idea to have a rework of the 1989 Reserve Bank legislation. I'm now more convinced than ever that this needs seriously looking at.
Aside from the question of whether a strictly inflation-targeted monetary policy is still the way to go, there's also the developing tension between the Reserve Bank's role on the one hand of managing monetary policy and on the other managing financial stability. The two roles are getting in each other's way and whether they need splitting perhaps (although do we really need another government entity?) is something that should be seriously considered.
I also think that while an independent RBNZ is crucial, it needs to be given a clearer steer by the Government as to where its responsibilities begin and end. In that respect I think the Government needs to be cautious about the increasing development and use of macro-prudential tools. The more of these we have then so the more the potential unintended consequences - particularly in the housing market. 
You can certainly make an argument that the introduction of 'speed limits' on high loan to value lending pushed first home buyers to the back of the queue and brought investors forward. So, then of course we've seen the moves against Auckland investors, followed by said Auckland investors casting their nets elsewhere in the country. As sure as night follows day this will likely see the RBNZ clamp down on investors in the rest of the country as well, probably I would suggest before the middle of 2016.
But it appears increasingly that as one 'problem solver' is introduced then so it actually causes another problem. The Government can't be leaving this stuff just in the hands of the RBNZ.
Another key area that the Government needs to get its hands dirty with in 2016 is migration. The massive surge we are seeing in net migration was at least in part caused by the Government's 2013 decision to relax the employment rules for foreign students. The table below shows that student arrivals have close to doubled in the two years since then.
*The 2015 figures are for the 11 months to November. All other figures are December years.
The other point that I think is raised by these figures is why exactly have we seen 35,000 people given work visas in the first 11 months of this year when the unemployment rate is 6%? In 2007 the unemployment rate was just 3.5%. And yet that year there were just 21,000 such visas issued. In 2007 there was a net migration gain of just 5000 - versus the 60-odd thousand we've seen this year.
Ultimately I don't think such rates of migration will prove to have been a good thing. At the very least it can't be good for the undersupplied Auckland housing market that around 30,000 new people have settled there from overseas this year.
Rather than waiting for the usual outflow of Kiwis to resume (and there's no sign yet), the Government should be pro-active and cut back on inbound migration next year. Then when and if an outflow of Kiwis does resume, then so the policy settings can be looked at again.
As we go into 2016 I think we have a lot to be grateful for in terms of the overall condition of our economy relative to those elsewhere. But given the huge number of economic variables here and overseas, a heck of a lot could go wrong, quickly. I hope the Government gets back early from the summer hols and is completely switched on straight away. Big decisions - structural decisions - may need to be made.