Chris Green responds to the RBNZ's criticism of 'some commentators advocating mechanistic rate cuts'; says RBNZ seeing inflationary ghosts and has systematic upward bias; ignoring rise in real interest rates and tightening relative to other central banks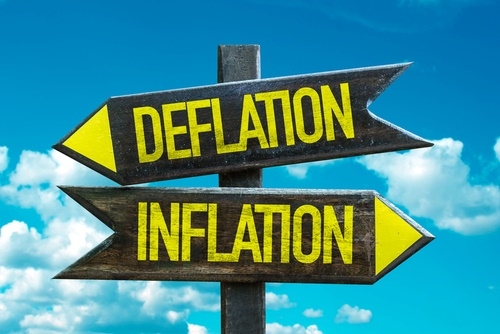 By Chris Green*
In response to the Bank's suggestion that some critics of the RBNZ have an inappropriate mechanistic fixation on headline inflation, I would suggest that they have:
an inappropriate fixation on persistently seeing domestic inflationary ghosts & an inability to acknowledge a systematic upside bias in their historical inflation forecasts,
issues in not accepting any responsibility for contributing to lower tradables inflation through a higher NZD – on the back of an inappropriate 100bps rate rise back in 2014,
an excessive attribution of weak domestic headline inflation to lower oil prices,
an apparent inability to acknowledge and respond to headline CPI inflation below the 2% target since Sep-2011 quarter & below the bottom of the 1-3% target range for 5 consecutive quarters,
a reluctance to accept the current downside risks to global inflation,
the absence of recognising a rise in real interest rate settings with lower inflation outturns,
an apparent inability to assess the balance of risks surrounding a potential monetary policy mistake,
together with ignoring a relative tightening in domestic monetary conditions as other major central banks undertake additional easings and/or reverse proposed tightenings.

 
Perhaps if the Bank was solely focused on domestic activity developments, their apparent reluctance in the undertaking of additional interest rate cuts may possibly be understandable.
But against the international backdrop of financial market volatility, downward revisions to global growth forecasts & noted heightened downside risks, it makes little sense to adopt their current approach – particularly when it places a floor under the NZD.
In addition, following recent global developments, muted domestic inflationary pressures, subdued inflation expectations, together with the inherent uncertainties surrounding the forecasting of inflation, it seems reasonably clear that the policy approach that minimise the risks of regret is one of an additional easing in NZ's current interest rate settings.
From my perspective there appears little risk of a near-term spike in "underlying" domestic inflation, combined with an unlimited ability for the RBNZ to react to such a remote development through interest rate increases.
The perception that they give of a reasonably high hurdle before cutting rates would be more consistent with CPI out-turns around the top of the band, not having been below the mid-point for more than 5 years & not projected to get back their until the December quarter of 2017 -- at the earliest.
Here's Bernard Hickey's report on Graeme Wheeler's "mechanistic" speech this week.
'Yet more defensiveness'
My sense is that the Governor is far more focused on defending his current position than objectively attempting to assess the optimal risk-adjusted monetary policy response.
The defensiveness has continued, with the RBNZ Chief Economist John McDermott's latest speech making the almost comical suggestion that the significant changes in their 90-day interest rate projection between their Mar-14 MPS and their Dec-15 MPS, should be view as a positive because it "illustrates how flexible inflation targeting operates in practice" – further reinforcing the Governor's perspective that there wasn't any "mistake", or that there is anything of significance that the Bank can learn from the experience. Here's David Hargreaves' report on McDermott's speech.
Furthermore, Dr McDermott's recent speech also attempts to suggest that since the beginning of 2014 "unforeseen economic events led to weaker-than-expected inflationary pressures in the economy", apparently completely ignoring both the Bank's potential mis-read of the domestic inflation linkages, together with denying that any of the Bank's own (misguided) policy actions were contributing factors.
---
* Chris Green is the director economics and strategy at brokerage and investment bank First NZ Capital.