Where does the Reserve Bank's mother of all u-turns leave our immediate outlook for interest rates?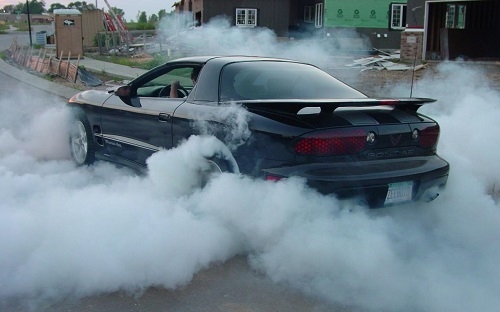 By David Hargreaves
Earlier this week ASB's chief economist Nick Tuffley wrote that a Reserve Bank cut of interest rates today would be a "u-turn of the tyre-shredding sort that has the Police impounding vehicles".
How true.
I was 100s of kilometres from Wellington at 9am today but I could hear the scream of tyres, and I've still got the smell of burnt rubber in my nostrils.
Graeme Wheeler, you are now officially The King of the U-Turns.
The speech given by RBNZ Governor Wheeler on February 3 was the speech of a defiant man with absolutely no intention of dropping interest rates in the foreseeable future, let alone a mere 36 days later. The Governor insisted there would be no "mechanistic" approach to interpreting the Policy Targets Agreement he has with Finance Minister Bill English.
What was today's rate cut if not 'mechanistic'?
Wheeler's February speech, following on from, what was in my view, an equally bizarre speech last October, has ensured that the RBNZ's credibility is now really on the line, if indeed it has not already been shredded like the tyres of the car Wheeler was driving this morning.
I believe in all the circumstances that the RBNZ cutting rates was the right thing to do. But the way in which you do things can almost be more important than what you do sometimes - particularly if you are a central bank whose every twitch is watched by an avid financial marketplace.
Generally central banks 'lead the market'. They use raised eyebrow inferences to let market participants know what is likely to happen and ensure there is no volatility. Today's announcement was like an unprompted kick to the lower regions - and it got pretty much the same response from the markets that such a kick would generate in someone of the male gender.
And the RBNZ's got recent form in this 'plenty of surprises' way of operating.
For example, in December the RBNZ cut rates - but contrived to push the dollar higher (exactly the opposite effect to that desired) by making remarks that could almost have been read as: "That's your cut mate, and you ain't getting any more."
And then there's the inflation forecasts.
Just last September the RBNZ was forecasting a steroid-driven 0.7% kick to inflation in the March 2016 quarter, followed by another 0.7% in June, which would help to drive annual inflation back into the middle of the RBNZ's 1%-3% target range by September of this year. I really struggled at the time to understand how such forecasts could have been made and didn't think the RBNZ had a chance of meeting those targets.
Well, to the surprise perhaps only of the RBNZ, those figures were tweaked downwards in the December Monetary Policy Statement. The March quarter was now forecast to produce 0.6% inflation, followed by 0.4% in June and with annual inflation now not picked to meet the 2% target mid-point till the end of 2017.
And now, according to the March MPS released today, inflation in this (March) quarter will be just 0.2%, followed by just 0.3% in June. So, the RBNZ has moved its forecast for March quarter inflation from 0.7% to 0.2% in the space of six months. The RBNZ in fact launches into a defence of its forecasting in the latest MPS, putting its inflation forecasts against 12 other (unnamed) inflation forecasters and showing it was more accurate (or that should be not as badly inaccurate) as most others.
I would contend, however, that the missing point from that argument is that a lot of forecasters probably take their cues (perhaps incorrectly you might say!) from what the RBNZ is forecasting at any given time. Yes, the RBNZ leads market perceptions.
Personally, I don't think the RBNZ should be spending too much time trenchantly defending a change in its forecast, from 0.7% quarterly inflation to 0.2% within just six months. Instead it would be more productive to find out just why the RBNZ's methods of measuring the creation and transmission of inflation don't appear to work any more.
The RBNZ was today to some extent playing down suggestions that the decision to cut stemmed from the sharp drop in inflation expectations measured by the RBNZ's own survey on February 16, which showed expectations of inflation two years out dropping to 1.63%. Clearly the results of this survey rattled the bank, with the Governor having previously said not many days before that inflation expectations were "consistent with inflation settling at 2% in the medium term".
Personally I do wonder why the RBNZ is so apparently fixated with such a measure that it could apparently ignore so many other pointers toward a need for lower rates - but then reacts when this one indicator in particular turns against it. To me, it looks inconsistent and it does nothing for the bank's credibility.
So, where to from here?
I had been in the camp of those picking a low point of 2% for the Official Cash Rate in the second half of this year. Now, feasibly we might be there as early as by the end of next month.
Therefore, I would now say all bets are off. The RBNZ has shown today it will after all be 'mechanistic' about the inflation target. Central banks around the world have been driven into a spiral of down and down with rates. We might now be drawn into that spiral.
I honestly reckon you can't now rule out our rates perhaps being as low as 1.5% before the year's out. Watch this space.
As for how much lower they could and should have been in the months (actually years) before now - well, don't start me on that one today.