Circle August 19 and November 30 in your 2016 calendars because decisions on those days by the Auckland Council and the Reserve Bank respectively could determine house prices, interest rates, the Kiwi dollar and mortgage lending limits for years to come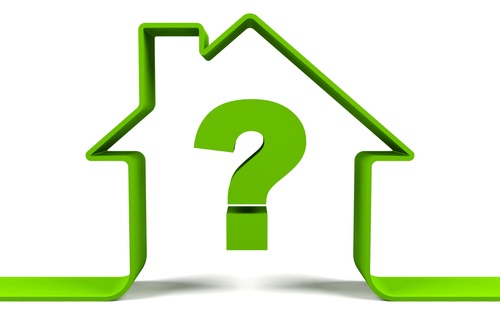 By Bernard Hickey
Home-owners, MPs, Ministers, central bankers, mortgage brokers, landlords, Auckland Councillors, business owners and everyone who cares about the future of the economy, interest rates and house prices need to circle two dates in their calendars this year.
The first is August 19. That's the  deadline for when the Auckland Council has to 'notify' or approve the Unitary Plan presented to it by the Independent Hearings Panel (IHP). This sounds like the most boring thing on the planet, but this set of zoning maps and planning rules recommended by a statutory body led by Environment Court Judge David Kirkpatrick will set up Auckland to handle (or not) it's growth for at least the next 20 years.
The Councillors, who will by then be in the final stages of elections set to finish on October 8, will have to decide whether to accept whatever is recommended by the IHP, or reject some or all of it.
Auckland and the nation got a taster of how intense that debate might be on February 24 when old homeowners from the Eastern and Northern suburbs shouted down young renters from the Southern and Western suburbs who wanted a denser set of zoning rules for the leafy suburbs that would have allowed the building of affordable three storey apartments. The grey brigade at the back of the room opposed what they said was a lack of due process, but which actually just disguised their unwillingness to accept apartments in their single-story neighbourhood, along with the people who might live in them.
Councillors voted 13-8 along with the old leafy suburbanites that night to withdraw those zoning rules because they knew home owners vote in Council elections and renters don't.
It wasn't a good omen for those aspiring home owners and the rest of the economy who are desperate for Auckland to solve its chronic and growing housing supply shortage. There is talk in Auckland planning circles that the IHP is preparing to present a massive re-write of the rules in its proposal to Council in the last week of July that would allow intensification up and expansion out. It is due to be published on the Auckland Council website on July 29. I will happily bet the Council's website crashes on that day. All hell will break loose in Auckland political and planning circles between July 29 and August 19, and all in the shadow of elections where councillors' political futures will live or die. Those six hours of shouting and sweating and standing around in the debating chamber at the Town Hall on February 24 will seem like a mere clearing of the throat before this fight.
Anyone doubting the wider significance of this decision on August 19 needed only to listen to both the Reserve Bank Governor Graeme Wheeler and Finance Minister Bill English this week. They both referenced this Auckland Council decision in their hopes, dreams and fears for Auckland housing supply and the economy's long term future.
"The issue of densification and the Unitary Plan is very important," Wheeler said. "Everyone is very interested to see what happens in August," he said just moments after announcing he was so concerned about the financial stability risks created by Auckland's housing supply-demand mismatch that he was considering introducing a third round of lending controls.
English was challenged again on whether the Government would intervene if the Auckland Council voted down a Unitary Plan that proposed zoning rules to allow the 'Super' City to grow both up and out. English was again careful not to talk specifically about appointing Commissioners to run Auckland from Wellington, but the threat hung heavy in the air above his words.
"We may have the need to do that (intervene) when the Auckland Unitary Plan comes through, because it's pretty important that plan enables enough supply to meet demand," English said this week after the Reserve Bank's latest indication of new lending controls and fresh house sales data showed Auckland prices taking off again.
"When Councils make these decisions it affects the whole country, and I think Auckland Council understand that, but there's more work to do there to get more land available and to get the infrastructure paid for and built so we can have more houses -- that's fundamentally Auckland Council's task," he said.
No pressure then...
The second date to circle is November 30. That's when the Reserve Bank's next half yearly Financial Stability Report is due to be delivered. That's when it is expected to spell out the details of new British-style Debt-To-Income (DTI) ratio limits. The Bank of England limited the amount of mortgages worth more than 4.5 times income in October 2014 and now the Reserve Bank is looking at introducing something similar here, to add to the existing Loan to Value Ratio (LVR) limits set up in November 2013 and tweaked last November.
This new DTI could have a substantial effect, depending on what level it is set at and who it applies to. The Reserve Bank's original LVR restrictions were a blunt instrument applied uniformly across the country to all borrowers, limiting the amount of lending above an LVR of 80%, regardless of whether it was to first home buyers, landlords or existing owner-occupiers. The second iteration focused on Auckland landlords, reducing their LVR threshold to 70%. The bank also eased the restriction slightly for all borrowers outside of Auckland, which has brightened the 'halo' effect now generating 20% plus house price inflation in the likes of Hamilton and and Tauranga.
Now Governor Wheeler is worried that Auckland is taking off again and he's also concerned about the inflation now spreading out into the provinces. He could choose to adopt a 'blunt' and broad DTI limit of five times income for everyone.. The Reserve Bank helpfully included a chart in this week's report that showed around 35% of owner-occupiers had borrowed more than 5 times income, while around 60% of rental property investors had borrowed more than 5 times income. A DTI that limited lending to landlords at no more than 5 times income could have quite an impact, at least in the short term. That would leave owner-occupiers, who are less risky proposition, to continue borrowing above 5 times income, as well as first home buyers and new home buyers. At least initially, the bank said it would prefer to apply such a limit broadly, but a Government worried about the politics of being seen to further knobble first home buyers may push back to ensure it is landlords who are targeted, while first home buyers and new home buyers are left alone.
Using such a tool would give the Reserve Bank more flexibility to cut the Official Cash Rate, knowing that it would be less likely to just pour more fuel on the fire in Auckland and spreading up and down the North and South Islands. Further interest rate cuts would be a godsend to farmers and exporters who need a lower currency to cope with low commodity prices.
Governor Wheeler was careful not to link the result of the Auckland Council's August 19 decision to what he does on November 30, but it's a fair bet he will be watching his news feed that Friday night for confirmation that the good citizens of Auckland are serious about fixing a housing shortage that is now at least 30,000 and growing at a rate of 5,000 to 10,000 a year.
The rest of New Zealand will be watching closely on those dates too. The results have the potential to dampen house price inflation, cut interest rates, reduce the currency and limit mortgage lending - or vice versa.
No pressure whatsoever then.. 
---
A version of this article was also published in the Herald on Sunday. It is here with permission.