EY's Rees Logan suggests our highly profitable banks are playing a long-term and responsible game with struggling dairy farmer borrowers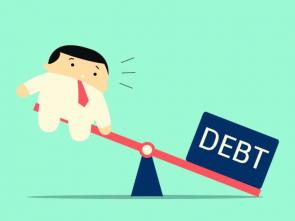 By Rees Logan*
In the year to March 2016, lending to the dairy sector increased by 9% to approximately $40 billion.
During that same period, land prices in the dairy sector dropped 16%, according to Real Estate Institute (REINZ) figures. This fall in land prices means the increased lending is effectively funding the losses the banks' customers are suffering as a result of the low dairy payout.
Key asset values are decreasing (land and livestock) and debt is increasing so owner equity and bank security is quickly eroding. 
DairyNZ figures show approximately 50% of New Zealand's dairy sector debt is held by the top 20% of its indebted farmers. This is a major concern.
After two seasons of below-average breakeven dairy payout levels and another difficult season forecast, banks are closely monitoring their highly indebted dairy customers. Winter has arrived when cashflow is at its seasonal low and additional requests for working capital funding are expected. So, dairy sector debt is likely to continue growing at similar rates to last year. This rate of lending growth is not sustainable at current payout levels. 
There is intense scrutiny on any failures in the dairy industry with the finger routinely being pointed at the "heavy-handed" banks. However, little is said about the extent of the additional financial support being provided by banks to fund losses being incurred during this challenging period to ensure their dairy customers' survival.
A substantial portion of this additional working capital funding is expected to result in increased bank provisions and bad debts. Not all farmers, especially over-leveraged farmers, will be able to repay all their debt and some will likely be forced to sell up. This could crystallise losses for banks.
The Reserve Bank has conducted stress tests on the five largest lenders to the dairy sector to assess their resilience to a prolonged sector downturn in the medium term. These tests involved two hypothetical scenarios. The Reserve Bank likens the first scenario broadly to the current market outlook; the second to a significantly more adverse scenario. Cumulative losses by the banks under these scenarios during the next four years are forecast at 3% and 8.5% of lending or, converted to dollar values, $1.2 billion and $3.4 billion.
So, are the banks being too supportive of farmers? Given the potential losses being forecast, the answer is probably yes. But they still see a bright long-term future for the dairy sector. Because they are highly profitable right now, the banks are prepared to share some of the short term pain to maintain customer loyalty and market share, and to avoid being seen as overly aggressive.
Too supportive? Perhaps. Responsible? - Yes.
----------------------------------
Rees Logan is the joint leader of EY's corporate restructuring practice and advises agri-sector clients.