Attempting to fix a shortage of housing while at the same time allowing record numbers of migrants in does not appear to be working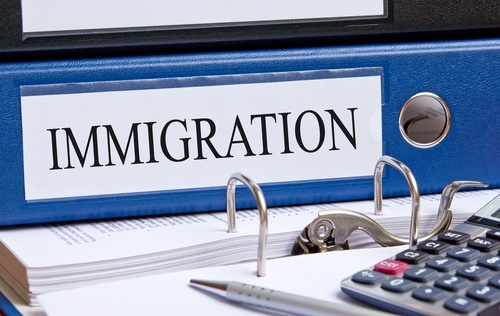 By David Hargreaves
When you find yourself in a hole, stop digging, as the expression goes.
It's a simple enough sentiment.
In order to fix a problem, the root cause of the problem has to be eliminated first. Then we get on and fix the problem.
This blissfully simplistic concept is lost on a Government that still wants to keep having its cake and eating it by artificially pumping the economy with new migrants.
The Government's kept trying to talk down the rising and rising immigrant numbers as if they are somehow nothing to do with it and, heck, we should all be grateful lots of people want to live here.
But 'living' is the nub of it.
Everybody needs houses to live in.
Auckland creaks
And as the chief recipient of the burgeoning numbers of immigrants Auckland is creaking very badly.
There are far few houses being built in Auckland even to accommodate the people there now, and yet this Government keeps pouring more in.
The Government has kept waiting for this situation to abate by itself. All the talk has been of immigration numbers passing their peak.
Well, that's just simply not true. We don't know where the peak might be.
What can be said is that the nearly 14,500 people who arrived on a permanent or long term basis last month was the most ever.
On a net basis Statistics New Zealand's monthly figures put the seasonally-adjusted net gain at nearly 6500 in January - also a record.
Across the past four months the annualised net gain is now running at close to 75,000, which equates to nearly 1.6% of the current New Zealand population - that's about three times the rate of growth they have in Britain and the British are screaming their heads off about the rate of immigration THEY have.
Auckland grows
For Auckland the net gain over the past 12 months is running at around 42,000, which would require around 14,000 new homes. There were fewer than 10,000 new homes consented for construction last year.
This massive immigration wave is not just something that is occurring on its own.
A while back the numbers of students were blowing out. Some steps appear to have been taken to dampen that, as the numbers are now dropping.
However, the numbers of work visas being issued are still going up and up.
ASB economist Daniel Snowden made these interesting observations about the rise of the work visa numbers in tandem with the decline in student figures.
"...This shift could have a long-term effect on NZ.  It could continue to keep net migration firmer than historical averages. Those arriving on work visas are more likely to earn, pay tax and spend.  This could generate a greater contribution to overall economic growth, as well as inflation, compared to that seen when students were a strong driver of net migration. The inflation impacts could be different, clearly a greater boost to labour supply but also a tendency for greater consumption and housing demand."
Greater consumption and housing demand. Yikes.
Can this Government please explain why as many as 4,447 people - up a gobsmacking 23% on the same month a year ago - were given work visas in January?
The numbers of work visas being issued are running at record high historical levels too. Four of the highest monthly totals ever have come within the past five months.
The Christchurch rebuild is winding down. That excuse doesn't work any more.
New Zealand welcomes all jockeys and bakers
Okay if they are all brain surgeons, but as we know from past figures they won't be. There will be a good representation of things like bakers and jockeys in there. I mean can't we teach people how to make bread and ride horses any more in this country?
The official skills shortages list makes, I think very depressing reading. There is something going horribly wrong in this country so far as basic skills training is concerned. 
But filling jobs with migrants now is no answer. Because what about the young Kiwis that aren't being trained and end up doing nothing and getting into trouble? That's a social timebomb.
The latest population projections from Stats NZ out last week made for sobering reading on two levels.
First, the figures as presented showed no let-up for the growth rate of an Auckland struggling to cope with its existing population.
Second, the latest projections showed that actual population gains have been overshooting even the most supposedly 'high' projections of what might occur.
Sort it out
And this is all happening at a time when the banks in their own words are starting to 'ration' credit, so, new developments are becoming harder to get off the ground.
The Government simply can no longer talk about fixing the Auckland housing shortage with any credibility when, a) It's not getting enough houses built to accommodate the existing population and b) it's stuffing more and more people into the place.
The Government has shown it can't just jawbone more, or at least enough, new houses into Auckland, even to house those already there..
What it CAN do is bring the hammer down on all these work visas being issued. Till the infrastructure can start to recover.
It is beyond time Bill and his crew put their shovels down and stopped making this hole deeper.