In his first article in an election year issues-based analytical series on economic policies, Brian Fallow looks at Labour's plans for monetary policy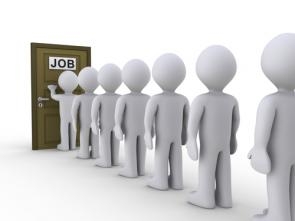 By Brian Fallow*

The changes Labour proposes to make to the monetary policy framework sit somewhere between cosmetic and perilous, but closer to the former. 
It plans to amend the Reserve Bank Act to introduce an employment objective for monetary policy to sit alongside the current objective of "stability in the general level of prices". The exact language has yet to be decided.  
There would need to be consequential changes to the policy targets agreement with whoever succeeds acting governor Grant Spencer in a year's time. "How we then give effect to the law is the bit that would be negotiated", Labour's finance spokesman Grant Robertson told me. 
In addition Labour is "leaning towards" abandoning the single decisions maker model where the sole statutory responsibility for monetary policy decisions rests with the governor and towards more transparency around how those decisions have been arrived at. 
Before considering how much difference such changes would make in practice – spoiler alert: not much – it is worth noting where Robertson is coming from on this. 
He sees the Reserve Bank Act, now nearly 30 years old, as the product of its times, most notably an extended period of virulent inflation which was especially hard on those on lower incomes. "Controlling inflation was, and is, a very important element of what monetary policy should be about. Nobody wants to see inflation getting out of control." 
Jobs now the focus
But that was then and this is now. Looking forward the central economic challenge as Robertson sees it is jobs. "A focus on getting people into work, decent and sustainable work, cannot just be a feature of fiscal policy. It has to be a feature of monetary policy". 
If it is a given that monetary policy needs mates, and fiscal policy is one of them, then that friendship should be reciprocal. Neither should lean against what the other is trying to do. "The economic project I want to be leading is in large part about the creation of decent work. I think we need to apply all the levers, while understanding that price stability is very important." 
This way of framing the issue assumes – in violation of the economic orthodoxy, it must be said – that monetary policy can make a sustained difference to real economy things like employment. 
Clearly the bank's interest rate calls can affect the timing of business decisions to hire or shed labour. But that does not mean it can deliver a sustained increase in employment. 
Robertson evidently does not accept that. Asked how much difference the regime he advocates would have made, had it been in place in the past, he said, "In the very immediate past, not that much, truthfully. But there have been other times in our history, and there have been other examples around the world, when lower interest rates could have helped to reduce unemployment."  
Even now, "Are we satisfied as a country that with 3.5% growth 5.2% unemployment is okay?"
No reliable seesaw relationship
Unfortunately there isn't a nice rigid reliable seesaw relationship between unemployment and inflation. Policymakers can't just decide which end of the seesaw to plonk the heavier kid on. 
Even so, normally you would expect the inflation and employment objectives to align and point to the same policy response.  
Central to the way inflation-targeting central banks approach their task is to estimate the output gap. That is the gap between actual and potential or sustainable output, the latter reflecting fundamental factors like labour force and productivity growth rates. 
If unemployment is on the high side it is an indicator of slack or spare capacity in the economy and a signal for policy to ease. It is not the only factor, but research the Reserve Bank has done concludes the state of the labour market has proven a more robust indicator of the output gap than others, like what business surveys are saying about capacity utilisation and investment intentions. 
So it is doubtful that adding an explicit employment objective to the statute would make more than a marginal difference to the Reserve Bank's monetary policy decisions, though it might make a difference to the prominence give to discussion of the labour market when those decisions are written up. 
Normally, that is. It is, however, possible for the two objectives to diverge, especially if we were looking down the barrel at a stagflation scenario, when the real economy was heading south but prices were heading north. 
What to do then? 
Even under the status quo it would depend on why prices were rising in those circumstances. If it was the result of a transitory shock, like a spike in oil prices, then the existing PTA effectively tells the bank to look through it, unless it looked like spilling over into generalised and persistent inflation that threatened the medium-term target. 
Even more rarely you could have a tension between the two objectives where the inflation pressures could be persistent even with a weakening economy. Arguably such a scenario lies ahead for Britain if Brexit concerns continue to weigh on sterling and push up tradables prices even as the economy slows. 
Having it both ways
One policy arrow can only hit one target. So which should have priority in the event they did not overlap? And who should decide? 
On this question Robertson wants to have it both ways. 
He has told interest.co.nz's Alex Tarrant that he was not going to tell the Reserve Bank whether one objective is more important than the other. 
Talking to me, however, he said that ultimately the bank would remain independent. "But if unemployment starts to get out of control I would expect in that environment it says 'At this time we are preferencing that and we are going to lower rates by a greater percentage than we might have'." 
In the event of a stagflation scenario he would expect it to focus more on the falling output and employment side of the dilemma and to ease. 
"I think the setting of a clear direction here is what is important." 
In short Robertson seems to be saying that if Parliament were to change the statute, the message to the bank would be when in doubt err on the side of stimulus. 
Heed the lessons from the past
In this respect the lessons of the 2000s are instructive, however. 
Alan Bollard's mandate upon becoming governor was significantly loosened. It was time, the thinking went, to collect the Brash dividend of well-anchored inflation expectations and go for growth. 
So he eased. The unemployment rate headed down to 4%, below Nairu, while inflation wobbled around the 3% top of the target band. But as inflation pressures mounted, the bank, having got behind the curve, had to stand on the brake pedal, pushing the official cash rate to an eye-watering 8.25%, doing nasty things via the exchange rate to the tradables sector, and ankle-tapping the economy into recession before the global financial crisis hit. And the unemployment rate shot back up again. 
That was a policy mistake within the existing framework. Changing the framework in the ways Labour proposes would only increase the chances of repeating it. 
Robertson is non-committal at this stage on the composition of a monetary policy committee to take interest rate decisions, including to what extent it should include members from outside the bank. 
"None of these things is a silver bullet but part of creating an environment in which monetary policy is more integrated into overall economic policy."  
The Treasury, back in 2012 when a change of governor was in the offing, saw merit in moving to a monetary policy committee, depending on the committee design. While no formal change was made, governor Graeme Wheeler has moved to a collegial process where OCR decisions are made by a committee comprising himself, the two deputy governors Grant Spencer and Geoff Bascand, and assistant governor John McDermott. 
What about the Greens & Winston?
The Greens say the Reserve Bank board should set the official cash rate, and that its minutes should be published within 14 days of each meeting. Greater transparency, they contend, would mean fewer surprises for markets, more stability for businesses and greater continuity for employment. 
New Zealand First leader Winston Peters is a longstanding critic of the monetary policy framework. He considers tweaking the PTA, as he did when Treasurer in the mid-1990s, is ineffectual and a change to the Reserve Bank Act is required "to create a sensible exchange rate regime" that serves New Zealand's interests as an export-dependent economy. 
But the idea that the bank can dial up whatever exchange rate it wants by adjusting the OCR falls in the "If only..." zone. 
And it seems unlikely Peters would die in a ditch over this issue, compared with immigration or superannuation.
---
*Brian Fallow is a former long serving economics editor of The NZ Herald.