David Hargreaves would like to seen any review of the Reserve Bank undertaken as a part of a root-and-branch overhaul of its governing legislation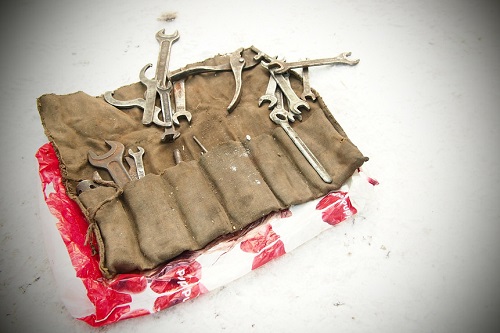 By David Hargreaves
One way or another it looks as though there will be changes in the operation of the Reserve Bank.
On the face of it that's a good thing - whether the change comes about from the review that Finance Minister Steven Joyce has asked for - or through a change of Government.
However, what we may, I suspect, likely get under either of these scenarios is a half-hearted tinkering around the edges.
And I think that would be a pity.
Thorough overhaul
I've thought for a little while that there would be much to gain from a thorough overhaul of the Reserve Bank Act, which has done a good job for us, but is now getting on for 30 years old. And yes, the world has changed a lot in that time.
There are some fairly obvious 'issues' that have been thrown up in more recent times around the operation of the central bank.
The one the current government is most likely to address is the question of interest rate setting and the fact unlike that which occurs in most major economies in the world our decision on rate moves is ultimately that of one person - the Governor.
While the present RBNZ Governor Graeme Wheeler's been at pains to stress that under his watch rate reviews have been done on a committee basis, this doesn't change the fact that the rule book says the right to make the decision is his and his alone.
Outsiders needed
The problem with having the decision made by one person, or even an internally constituted committee, is that there's still not sufficient input from outside. So, yes, the idea of a board that includes outside people with particular areas of expertise to make the final call on rate decisions seems sensible.
I still think if we had outside input into the rate setting decisions that it's doubtful the erroneous decision to hike interest rates four times in 2014 would have occurred (and remember the folk at the RBNZ have not even been able to bring themselves to publicly concede it WAS a mistake, which tells you everything you need to know about why they should not be totally left in charge of the decision-making process.)
The other 'hottie' in terms of the Reserve Bank of course is the Policy Targets Agreement and whether it should be left essentially as it is now with the sole aim of 'price stability' (give or take the odd tweak within that definition).
I'm not convinced about the idea of putting employment in the PTA, as Labour is now suggesting. But then I'm not convinced that it is sufficient anymore to just baldly target a rate of inflation and imagine this will do everything we want for the economy. Like the Reserve Bank Act itself, this has worked in the past. It does not appear to work any more.
How to do it?
The question would be, if it's a good idea to rework the aims of monetary policy, how would that best be done?
And here's where I think a much more fundamental review of how the Reserve Bank operates and other related issues such as whether it's still appropriate to have one organisation controlling both monetary policy and financial stability, should be looked at.
The natural 'pause' that we are going to see in the operation of the RBNZ between now and when a new full-time Governor is appointed next year would have been a good time to do that.
Alas, however, what appears likely between now and the election is some political posturing and half-hearted tweaks. That really isn't what we need.
It's true that you shouldn't try to fix something if it isn't broken.
However, after close on 30 years, and given the massive economic changes in that time, then any operating system should at least be given a thorough structural examination.
Pigs might fly
I guess it is as likely as seeing little pink piggies flying over the Beehive, but I would prefer the major political parties to agree to some sort of independent assessment of the Reserve Bank and the appropriateness of the current operation and governance functions of the RBNZ, with a view to making such an overhaul as is necessary.
If we go through that process and then decide that all is good and we only need tweaks then, fine. But to be honest I think any thorough review of the existing legislation and operating brief of the RBNZ would likely come up with a lot of ways it could be improved.
Does it matter?
It's easy to see the operating hows and whys and whats of the central bank as something of an essentially philosophic debate.
Except the impact of the RBNZ's actions is anything but philosophical.
If you take one look at the current state of the economy and ask the question: Did the interest rate hikes mistake in 2014 cost us anything as a country? - Well,  the answer most likely given would be 'no'. But we don't really know that for sure. Hey, we might have been in a much better situation. Who knows really?
Risks for the future
The point is, the further we go on with legislation getting past its best-by date and without looking at overhauling how the central bank operates, the more we do risk things going wrong in future.
And that's not philosophical.
That's us paying too much for our mortgages, or wages maybe not increasing as they should, or the economy being stymied.
I'm increasingly of a view that the three-year electoral cycle of this country is too short. That it leads to knee-jerk policymaking on the hoof for political expediency. Things are chopped and changed with too much frequency.
Then again, maybe it would not be absolutely necessary to extend the electoral cycle if the political parties could reach consensus on some key issues - and the operation of a vital arm like the RBNZ would fit into that category.
But okay, yeah, I know, I think I can see those little pink piggies sweeping over the Parliament Buildings again...
*This article was first published in our email for paying subscribers early on Thursday morning. See here for more details and how to subscribe.