Terry Baucher on how a change in tax law caused the current housing crisis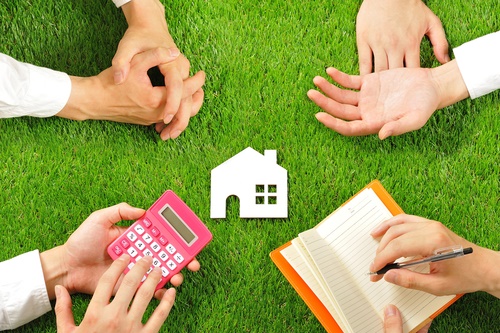 By Terry Baucher*
I am not surprised by economist Andrew Coleman's conclusion in a recent paper that a tax change in 1989 is to blame for the current state of the housing market. It is also one of the conclusions my co-author Deborah Russell and I reach in our new book Tax and Fairness.
Coleman argues a change in the tax treatment of superannuation savings introduced a huge distortion in the tax treatment of property the ultimate result of which is the current housing crisis. 
He concludes:
"New Zealand's tax treatment of housing is so distortionary not because of the way we tax housing but because of the differences between how we tax housing and how we tax other assets."
Andrew Coleman has focused on the decision to change the taxation of superannuation schemes in 1989. As I noted last year one result was an immediate and permanent flow of funds away from superannuation schemes.
But there were several other tax changes during this period the effect of which was to enhance the distortionary tax treatment of property relative to other assets. 
The first was the introduction of the foreign investment fund (FIF) regime. As the authors of a 1988 consultative document on international tax reform pointed out:
"The effectiveness of the superannuation fund tax reforms depends in part on the international tax regime covering offshore vehicles which could substitute for domestic superannuation funds."
The problem was that the FIF regime initially proposed by Inland Revenue would tax investments outside New Zealand on the annual change in their market value, or the 'comparative value' (CV) basis. Conceptually, this was consistent with the theory of taxing the full economic return, but no such regime existed anywhere else in the world and the idea was roundly dismissed by the committee considering international tax reform:
"Given the complete novelty of the CV proposal, its lack of any international precedent, its valuation problems, its cashflow consequences and the absence of a convincing justification for it in the [consultative document], it is not surprising that the proposal found no support amongst those who made submissions." (para 1.5.7)
The committee recommended instead that the taxation of gains, other than dividends, derived by residents from offshore investments 'should await the introduction of a general capital gains tax' (para 3.1.3). This advice was ignored and the FIF regime introduced. 
Despite the publication of a consultative document in December 1989 proposing a broadly based, realisation-based capital gains tax (including the sale of principal private residences), the proposal was side-lined in 1990.  It was then dropped entirely by the National government elected in October 1990. Since then, no government has tried to introduce a comprehensive capital gains tax.  Failing to follow through on this reform therefore gave investors in property a huge advantage relative to other asset classes.
Three other tax changes in the early 1990s further tilted the balance. First, the previous cap of $10,000 on offsetting rental income losses was removed in 1991.  From then on, the full amount of any residential property losses could be offset against a taxpayer's other income for the year. By contrast, FIF losses were 'ring-fenced' and could only be offset against future FIF income. 
The second change was the introduction of the qualifying company regime in 1992, designed for small, closely held companies with five or fewer taxpayers. (There is a specific sub-part within the Income Tax Act for qualifying companies hence why often referred to as part of a separate regime.) QCs had greater flexibility about the tax treatment of distributions to shareholders. For example, they could distribute capital profits tax-free. Shareholders could also choose to be a loss-attributing qualifying company (LAQC), in which case profits remained taxable at the company rate of 33 per cent (30 per cent from 2008 onwards) but losses flowed through to shareholders. This ability to pass through losses became particularly useful after the Labour government raised the top rate of personal income tax to 39 per cent in 2000. 
Finally, in 1993, the depreciation rate for buildings was raised and depreciation was allowed on a wider range of chattels and assets. A cottage industry soon emerged of analysing the assets in a property and where possible separating them into different depreciable parts in order to maximise deductions. 
Although the numbers of taxpayers returning rental income rose steadily from 1991 on, the tax take did not rise as well.  Recording in 2004 that the number of individual taxpayers reporting rental income had risen by about 150% between 1991 and 2002, Inland Revenue officials noted that while net rental income had fallen between 1994 and 1999, 'negative income' from rental property investments had increased.
As the following graph prepared by Inland Revenue shows, 'negative income' from rental property more than quadrupled from just under $100 million in 1991 to $400 million in 1999. In fact, the scale of the losses was such that in both the 1999 and 2001 income years, overall net rental income was negative. In effect, the general taxpayer was subsidising loss-making landlords, some of whom were also benefiting from the payment of accommodation supplement to tenants.
Rental income 1991 to 2002 income years
Given this background it seems astonishing that the Labour Government chose to expand the ambit of the FIF regime in 2007.  (This proposal was so unpopular that of the almost 3,400 submissions made to Parliament's Finance and Expenditure Committee only two supported it). Then opposition MP Lockwood Smith speaking against the legislation argued the expanded FIF legislation would:
"...Provide a serious disincentive to invest offshore in a diversified portfolio. This legislation will provide an even greater incentive for New Zealanders to bring back their money from overseas and invest in residential property here in New Zealand. People get the capital gains tax-free and the returns are far better, so why would they not? This is bad legislation because of all those complexities and distortions."
Now 10 years later the current state of our housing market stands as evidence that Lockwood Smith's prediction was right.  
Andrew Coleman's paper concludes that the present tax treatment represents an intergenerational transfer, "making new generations collectively worse off and being particularly hard on low equity owner- occupiers".  We also see intergenerational tensions increasing particularly given that more than 2.5 million Kiwis now have KiwiSaver accounts. 
Andrew Coleman is not hopeful about building a political solution to this problem.  However, it's worth noting that in the past 30 years the public has accepted with little disruption the introduction of GST, two subsequent rate increases as well as electing Helen Clark's government in 1999 with a specific promise to raise income tax. All these changes passed off smoothly, perhaps because each time there were compensatory income tax cuts and benefit adjustments.  
There is no reason why a similar approach could not be adopted to fix one of the biggest remaining inequities in our tax system.
---
*Terry Baucher is an Auckland-based tax specialist and head of Baucher Consulting. You can contact him here »
[Parts of this article reproduced from Tax and Fairness by Deborah Russell and Terry Baucher published by Bridget Williams Books May 2017]