This election more than any others in recent memory looks set to have a huge impact on the direction of the housing market - and prices - next year and possibly beyond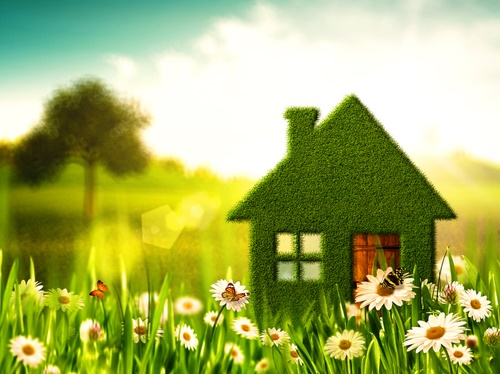 By David Hargreaves
With the clock now loudly ticking a countdown to the September 23 election, the housing market looks to be settling into 'wait and see' mode while the outcome is awaited.
The Reserve Bank's action last year in putting 40% deposit limits on housing investors, combined with banks themselves implementing more conservative lending policies and 'rationing' credit has done the trick to take steam out of the market in the first half of the year, while the natural period of election limbo will now take hold. 
So, the whole year will be a much slower one in the housing market than we've seen in recent years.
And while there might be those secretly harbouring regrets that the value of their house is not shooting up $1000 every week, more sage observers with an eye on the longer term will probably feel there isn't too much to complain about. The first home buyers have been given some opportunity to catch up, while there's no imminent sign of us heading from boom to bust, which of course is what the RBNZ and the banks would have feared.
What happens from here though will be interesting to say the least.
Nobody likes uncertainty. It's worth remembering that even though the National Party always looked extremely likely to be able to snare a workable majority in the last election, there was still a considerable pause in housing market activity pre-election.
This was followed by an almighty rush to the real estate offices as the outcome was revealed and a subsequent reignition of the housing market's upward rocket thrusters.
So, a pause this time around, particularly after the RBNZ moves and the greater caution being shown by banks with lending, was a given.
Much less predictable, however, is what happens straight after this election. It's less predictable because the election outcome itself is far from predictable.
A charmed run
When it is considered that New Zealand has had a proportional representation electoral system in place since 1996, I think you can argue that we've mostly had a charmed run in terms of being able to put together stable Governments that have been able to fully function. The big exception was that very first electoral period between 1996 and 1999. Then of course there was one Winston Peters.
Nothing should be readily assumed about this year's outcome, but I would say there's a fair chance we'll get the least clear result since that 1996 one. And the subsequent battle to form a Government well all be about...Winston Peters. What is it they say about the more things change the more they stay the same?
What this could all mean for the housing market is that, well, we simply won't KNOW what it all means for the housing market for some time ahead. That could be unsettling.
If we do indeed get an election result that leaves no one party with a clear mandate to form a Government, then there may well be some serious horse trading between parties. Of course that's the time when the smaller parties get the chance to push their pet policies into the limelight.
Crucial policies
In this regard the policies of all parties on housing and the inter-related issue of immigration become crucial. These are hot buttons with the electorate and the minor parties are sure to want to push their own barrows on these policies in any negotiations to form a Government. Of course if we get a major party or parties implementing a policy that's pushed on them by a minor party, then something a bit out of the blue might occur. Unintended (as far as the major parties are concerned) outcomes.
Therefore, in terms of both housing and immigration, we might need to expect the unexpected from the Government that is ultimately formed.
The other key point is that if the Government formed later this year (and let's hope it IS formed still in 2017) is not particularly stable then policies might well get changed again within the next electoral cycle. I mean, let's hope not, but it is possible.
The big variables up for grabs in terms of housing and immigration include, but are not limited to:
How many new houses will be built or at least planned for New Zealand and particularly Auckland?
What changes will be made to immigration policy settings and therefore immigrant numbers?
What changes will be made to tax policy around housing?
Any combination of significant changes in these areas could produce significantly different outcomes for the housing market.
Business as usual?
If National was able to manufacture a workable majority (IE not involving Winston) then it might be expected that business as usual will resume and in those circumstances the housing market may well roar off into the sunset again come the end of the year - particularly if Auckland does have hosting an America's Cup regatta to look forward to. And yes, on that point I remain ever sceptical that some yacht races should fire up the markets, but if you go all the way back to the KZ7 hysteria of 1986, all you can say is, they seem to.
Any other outcome than a workable National win is likely to produce at best mixed messages for the housing market. And in such a scenario the path for the market could be rather more bumpy than we've seen in recent years.
Time will tell. But the 'wait and see' period is now with us. And it might be a longer 'wait and see' than anybody really wants or hopes for. Interesting times indeed.