EY's David Snell takes a look at the tax issues that have cropped up during the election campaign and points out political parties are ignoring the power of disruption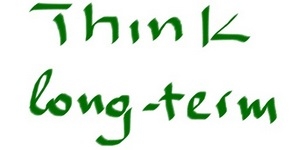 By David Snell*
Is the biggest tax system issue for New Zealand's election the one we can't see?
Disruptive forces are fundamentally changing the tax world as we know it. The three primary forces of disruption – technology, globalisation and demographics – mean tomorrow's tax system may be unrecognisable from that we have known for many years.
We are on the verge of an artificial intelligence and robotic process automation-led revolution in tax policy and administration. The power to harness data to set policy and to smartly target enforcement has been barely tapped.
For example, the power of data can be used to reach into business transactions in real time. Combined with the ever increasing transparency of tax-related information between IRD and other tax authorities, the ability to move to a digital-based approach to revenue raising - centred on a more accurate set of withholding taxes - is real, both for business and individuals. IRD's technology- led transformation is making steps in this direction, albeit less bold than appeared likely when the transformation project kicked off.
Yet in New Zealand, most political parties are ignoring the power of disruption and are instead focusing on worthy but ultimately second-order issues. On business tax, the issue grabbing the lion's share of attention is the taxation of multinationals. Little, if any, evidence has been put forward in support of the case for change in New Zealand but it is clear reform has become inevitable.
The current National-led government is part way through wide ranging reforms to implement the OECD's Base Erosion and Profit Shifting (BEPS) recommendations. The rules will address the use of artificially high interest payments to shift profits offshore, companies which artificially avoid having a taxable presence in New Zealand, and companies exploiting mismatches between different countries' tax rules. It seems fair comment to suggest other political parties would go further.
Labour has stated it would introduce a diverted profits tax aimed at multinational tax avoidance. It would also increase staff for tax investigations. Similarly, New Zealand First will address multinational tax issues as part of a tax evasion crackdown. Whether these measures will raise $200 million per annum, as the government predicts, or perhaps the $300 million Labour has suggested – we think both figures are overestimates – this will amount to less than 3% of the total corporate tax take of around $12 billion each year.
Multinationals already, rightly, pay substantial amounts of tax in New Zealand. Any number of complex additional rules are likely to generate confusion and may have a material negative impact on inbound investment and the New Zealand economy. But they are unlikely to change the fundamentals of our tax landscape.
Enthusiasm for incentives
The second emerging election policy issue is a greater enthusiasm for tax incentives. While the current National-led government has stuck to the New Zealand orthodoxy of a broad-based approach to revenue gathering, opposition parties are signalling greater use of the tax system to achieve desired policy outcomes. The incentive of choice is - as always - the research and development tax credit, with Labour, New Zealand First and the Greens all supporters.
Economically, the case for an incentive centres on the spillover effect: successful innovation "spills over" to the wider economy rather than being captured solely by the innovative business concerned. In terms of governments providing a degree of support for private research and development, the argument holds well. In practice, grants such as those delivered by Callaghan Innovation, and tax credits, both face criticisms around heavy-handed administration, rewarding applicants skilled in exploiting inevitably fuzzy definitions of research and development rather than encouraging true innovation through additional research spending.
Should a research and development credit return to New Zealand, we can expect to see some innovative claims for tax credits but whether we will see an increase in commercially viable research carried out here is less clear cut. Innovation, though, does have a strong claim on public funds. The case for other incentives proposed – including a reduced tax rate for exports, immediate deduction for capital expenditure on physical assets up to $20,000 and exempting electric vehicles from fringe benefit tax (respectively New Zealand First and Green policy) – is less well developed. Such incentives are expensive and the shortfall in revenue must be made up by all other taxpayers.
As well as the rise in popularity of tax incentives, political parties are seeing greater opportunity to use tax as a corrective tool to punish perceived bad behaviour by property speculators, with Labour and the Greens seeking to widen the tax net for capital gains on property, excluding the family home.
Such measures face challenges: property speculation (purchase with intention to resell) is already taxable; the base will be small as long as the family home is excluded; and the prospects of any profit-based capital tax raising revenue in the short term are slim, given that growth in property prices has stalled.
TOP's radical approach
The Opportunities Party ("TOP") is much bolder when it comes to the taxation of housing. TOP's number one policy priority is tax reform. It proposes to deem a minimum rate of return on all
productive assets, including housing and land. Those that declare at least that level of income will be unaffected. Those that do not will pay more. While this radical policy would be phased in over time, it has the potential to change the economics of business investment and of the buy/rent choice in a big way.
Put simply: investments not returning at least that minimum rate over time – such as rental property – are likely to become uneconomic, and the market would eventually respond by changing prices and supply. Some businesses could fail more quickly due to the minimum tax charge. TOP's proposal is bold and has some economic substance but the transition to a different tax system would be painful. It seems exactly the kind of idea worthy of reference to Labour's proposed tax working group.
Periodic Tax Working Groups, such as 2001's McLeod Review and 2009's Victoria University review, can challenge existing frameworks and set out a pathway for reform. To maximise the benefit from any working group, any review needs to be run by a team of talented people with varied skillsets, have unconstrained terms of reference (for example, not ruling out changes to particular taxes on the grounds of political expediency), be seen as independent from the government, communicate openly and effectively and be well-resourced.
A review with a mandate of, for example, "How should New Zealand implement a capital gains tax excluding the family home?" would be a missed opportunity to address any wider concerns with our tax system. No pre-election commentary would be complete without reference to personal taxes.
The current National-led government has already legislated for reductions targeted at low-to-middle income families, kicking in from 1 April 2018. With the average wage pushing $60,000, far too many middle-income families are faced with a 30% marginal tax rate even before working for families abatement and student loan repayments are taken into account. There seems no further relief ahead until at least 2020.
Labour has stated it will reverse the April 2018 cuts although has no plans to increase the current top rates. The Greens propose introducing a new top tax rate of 40 percent on income over $150,000 per year to help fund changes to our social safety net. A good tax system needs to balance efficiency, equity/fairness and ease of administration. The tax system needs to be a coherent whole, with individually sensible reforms making sense in terms of the preferred long term vision.
In coherence terms, in a rapidly changing disruptive world, my challenge to all political parties is to set out that long term direction more clearly. To date, we see many specific policies but far less on the bigger picture.
---
*David Snell is an executive director at EY.