Latest figures suggest that the Auckland house building market is going to need a whole lot more than words and political posturing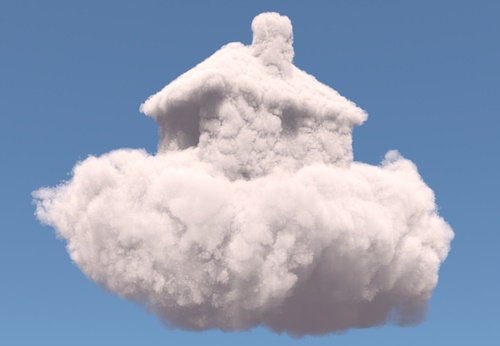 By David Hargreaves
In the run-up to the September 23 election, one good piece of news for the current Government is that the next monthly building consents figures are not due out till six days after the election.
I reckon that's good news for National, because the building consents figures themselves might not be so good at all.
As Westpac economists pointed out this week in a nice summary of where we are in respect of house building, "annual dwelling consent numbers have essentially flatlined at just over 10,000 since the start of this year".
To add a little bit more detail to that, some crunching of the Statistics New Zealand figures shows that in the seven months to July this year Auckland had consents issued for 5,545 dwelling units. This compares with 5,520 at the same time last year, 5,149 in 2015 and 4,214 in 2014.
These figures don't show a very encouraging trend, but arguably the picture has darkened even more in recent months.
In the three months ending July Auckland consented 2565 new dwellings, which was down 6.4% on the corresponding three-month period in 2016.
The 774 consents issued for Auckland in July was the lowest July total since 2013 - at which point activity was still recovering from the post-GFC hangover.
With the political uncertainty of an election currently in front of us it wouldn't be too hard to imagine that those figures released on September 29 are going to show August's consent figures were not great at all. It would be very surprising if there was a lift in the numbers directly before the outcome of what's become a close election is known.
Bill English just about got away last week with claiming some sort of victory with 10,000 consents a year for Auckland - but the actions of his Government in this week announcing proposed new urban planning laws, separate from the dreaded RMA, suggest he's only trying to fool himself.
Given current population growth of circa 55,000 a year in Auckland (roughly 40,000 migrants plus 15,000 net births) at a ratio of three people to a house, this suggests Auckland this year will need 18,000 new houses. That's actual built houses, not consents, not approved sections, not special housing areas or anything like that. No, 18,000 actual houses needed just to stand still. Just to remain as squeezed as it is for accommodation.
The idea of separate urban planning laws is indeed attractive, no doubt. But it's worth noting that Auckland's special planning fast-tracking agreement the Housing Accord between 2013 and May of this year created 154 Special Housing Areas in Auckland (25 of which incredibly saw no consenting activity in them at all before they were disestablished), with - as of June - 5,527 consents for dwellings issued with building consents and of these 3,105 dwellings had been completed.
The Government made a heck of a lot of noise about the Housing Accord initiative. But it has to be said the results were underwhelming and suggest that planning and red tape are not the only issues here.
Earlier in the piece, the likes of the Ministry of Business, Innovation and Employment, and the Treasury were talking very positively about burgeoning building numbers in Auckland. But more latterly there's been some drastic downgrades.
Two years ago MBIE was forecasting consents of 13,400 for Auckland last year. Remember just 10,000 consents were achieved, with depending on who you believe, only about 6,000 or 7,000 actually built.
Treasury has been paring back its forecasts too. Three months ago Treasury was suggesting that residential investment - after strong recent gains was going to take a breather in the 2017-18 year - with a forecast 0.3% rise. Then, however, it was forecast that investment would surge 8.7% in the 2019 financial year and a further 8.8% in 2020.
Now just three months on and Treasury forecasts that the breather in the current year will turn to a slight - 0.1% reduction - in investment activity. That's not a big change perhaps. More worryingly, Treasury now has the bounce-back in activity in 2018-19 being a much weaker 4.5% rise and then another reduction in growth, to just 3% in 2020.
In its latest Monthly Indicators publication for August Treasury, in commenting on the latest monthly consents figures from Stats NZ, notes that there is usually a 1-2 quarter lag from consents being issued to the bulk of the work appearing in residential investment.
"On this basis, the consents outturn together with falling house sales (the transactions component of residential investment) is consistent with our expectations in PREFU [pre-election fiscal update] that residential investment activity will remain fairly flat over the remainder of 2017 (Figure 5). Thereafter, we expect residential investment growth to pick-up in response to pent-up demand, ongoing high population growth and low interest rates."
Well, okay, good on Treasury for sticking to the line that activity will pick up again. But elsewhere you can sense that there's uncertainty as to whether a pick-up again really is a given.
As the Westpac economists point out developers are encountering increasing difficulties accessing finance, capacity in the construction sector has become stretched, building costs have risen at a rapid pace - and all this is happening at the same time as the housing market in Auckland has been softening.
"Many developers will be nervous about building into a slowing market," the Westpac economists say.
I would just add to all that the uncertainty about the election outcome and what potentially an unclear election result might do to the market in the short term as well.
To my mind this all points to Auckland very possibly dipping below 10,000 consents this year - and with no guarantees that the anticipated pick-up will happen.
The next Government, whoever that is, will need to act decisively. Regardless of current conditions, Auckland will somehow need to ramp up the building of houses.
Otherwise, as sure as night follows day, the spectre of rapidly rising house prices and of young people being even more decisively locked out of the market will re-emerge sooner rather than later.
What the noise and rattling of sabres this Government has done in the past three years has shown is that you can't just 'talk' people into building houses. Somehow or other the environment has got to be made more conducive.
It's the number 1 headache for the next Government to face, I believe.