David Hargreaves suggests that if the Government is considering lifting its spending cap it should do so as a one-off and for specific infrastructure projects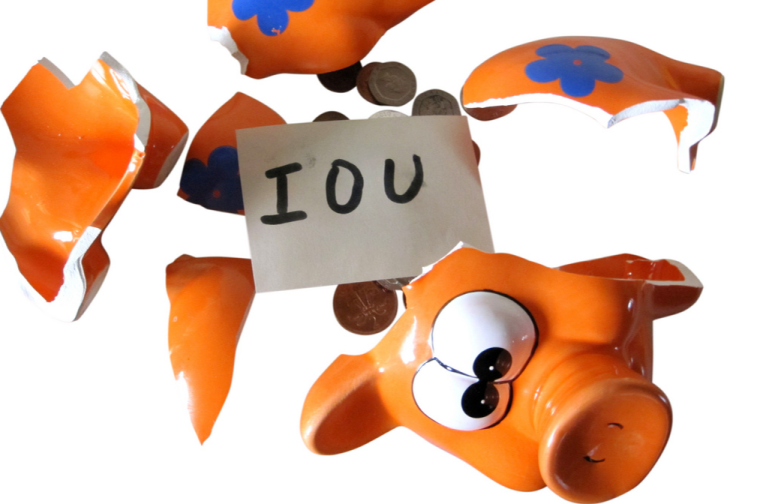 By David Hargreaves
Such has been the gradually rising volume of chatter on the subject, I had begun to wonder if the Government was running some incredibly subtle reverse marketing campaign.
I'm talking about the spending cap.
A country that, for those with memories of the Muldoon era, has long been terrified by the subject of debt, is now clamouring for more of the stuff. Bring it on. Yeah. Right.
And it's because the Government's saying, in effect, well gee we would like to be a good Labour Government and splash some cash, but we've got this spending cap, see?
Remember when you were four and you were told you couldn't have any more ice cream and you threw a tantrum? Well, don't pretend you've changed. Because we don't. People always want the things they are told they can't have. So, if we can't have that debt then we want it. And we want it now.
Whether by accident or design the Government is likely to need to face up pretty soon to whether it sticks with its self imposed fiscal rectitude, (which let's face it sounds painful), or loosen up a little.
I think this question should be resolved this year because the longer it's left hanging there then the more there may be a clamour for increased spending. And I don't think such pressure being brought to bear would be healthy because, yes, it might promote a big splurge in spending at some point. And the spending might prove to be aimless spending for spending's sake.
We could if we are not careful talk ourselves into thinking we need to spend more than we do. Most people in this country still enjoy a pretty good standard of living. We need to do something about those that don't. But we mustn't talk ourselves into some sort of massive crisis. Because if we do we might get reckless with our money.
Too risk averse
At the same time it has to be conceded that the previous National Government's approach was too risk averse.
Time and again it seems that as Finance Minister Bill English would get away with justifying the zero contributions to the NZ Superannuation Fund by saying, in effect, well you wouldn't borrow money to give to a fund. Well, actually, beg to differ. You might do that if that fund was really rather good at getting great returns on the money. By such don't borrow-to-invest logic the concept of a bank would be defunct too - borrow money to invest at higher rates of return? Surely not? How do banks survive? Oh, that's what banks do?
There is a deeper point in there though. Yes, the National Government should have been borrowing money to give to the Super Fund, which would have undoubtedly done very clever things with it.
But that would be money borrowed for a specific purpose - IE for helping out with our looming superannuation headache.
What we are seeing at the moment, however, with the clamour for higher wages and a general increase in state spending would amount to an operational blowout. Now operational spending only goes one way. It doesn't go down. So, if the Government loosens the purse strings generally now then we are stuck with a higher ongoing crown bill. That might work. Some more spending and more money in pockets could stimulate growth. But it would leave us more exposed to shocks.
The other thing is blowing out the operational budget will be a very amorphous thing. It will be hard to see tangible benefits. Everybody might feel good - the way you do if you go out and have a great meal - but what are you left with?
So, I really do not think we need to be even thinking about going there.
Plans for one-off spending
What we should do - and this is something Governments all around the world have tended to historically struggle with - is develop plans for one-off spending, borrow money for those particular projects and stick to it. Don't increase overall spending - just find extra money for specific, targeted, projects.
In the dim dark distant past people were told that they were being taxed to pay for their retirements. And you can still find some older people who remember that. Trouble was, once the money went into the pot the Government spent it, didn't it? The temptation's too great. So, the money's gone but the pension requirement's still there.
That's why if you are raising money for a specific purpose - make sure it's absolutely used only for that purpose.
So, in other words don't blow out the operational budget, leave that virtually as is - but identify projects that would benefit from a one-off spending boost.
The most obvious thing would be in tangible assets - things that would be of lasting value and of benefit to everybody.
I've already previously opined that the Government needs to go way beyond the $2 billion currently (inadequately) committed for KiwiBuild and raise an amount of money more realistic - and I reckon you could be talking about say $5 billion - to really get cracking with the project. Look, if the Government really could get 100,000 houses built in 10 years, and this really was in addition to existing private sector projects then that would be of big help for the country.
What else? Well, roads and transport surely come into the mix here. The Government's already put a big target on its forehead with the fuel tax, which looked to me a lot like electoral suicide. So what about creating a proper, muscular, infrastructure fund. Borrow, I don't know, $10 billion and target this to specific projects - projects that again would produce actual tangible assets for the good of the people.
There may be other infrastructure projects that come to mind that could benefit from a prioritised fund.
Don't just loosen-up
My worry here is that we are setting ourselves up for a situation where we simply say, to hell with it, loosen our belts, borrow money and spend. As I say, it's very easy to increase the operational budget - but it never goes back the other way.
The world is a pretty scary place at the moment. The feeling is that a lot could go wrong. And if things do go wrong then we could quickly get into trouble. That's the problem with debt. Your incomings might dry up but your debt burden remains. So, if the economy starts tanking through some sort of GFC II then the ability to service the debt is suddenly much more of a struggle. Not good.
But at the very least if we do borrow money for a specific purpose - to make tangible assets - then we will still have those. And the ongoing operational budget won't have blown out.
So, that I think, is the way to go. And I think that's the kind of decision that needs to be being made about now. Don't wait until absolutely everybody decides they need more money immediately because then things might not end well.
*This article was first published in our email for paying subscribers. See here for more details and how to subscribe.