David Hargreaves ponders whether the bottoming levels of business confidence are really pointing to a substantial economic slowdown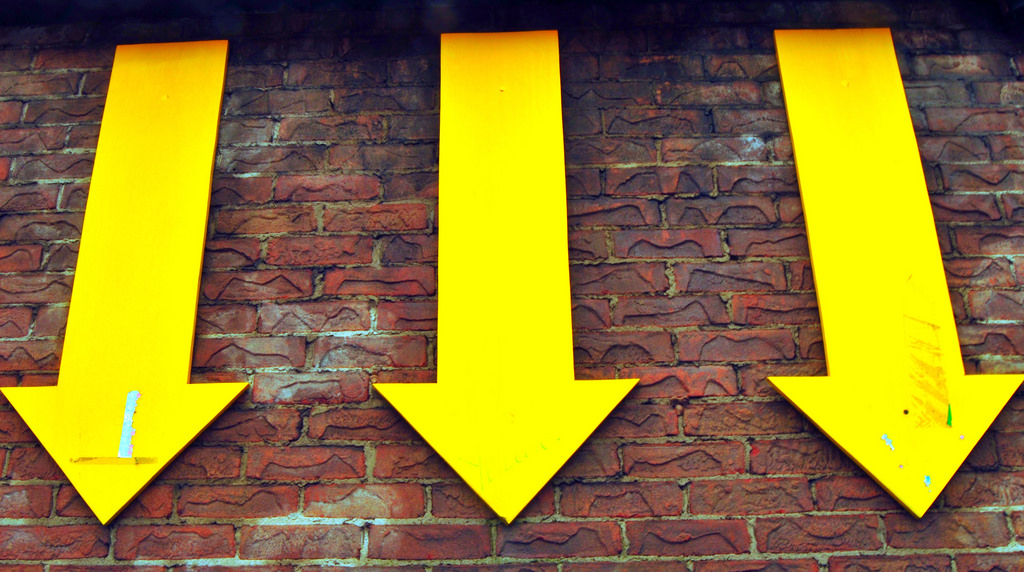 By David Hargreaves
Economic growth figures are always watched closely - particularly by those economist-types. It's fair to say though that seldom will, particularly GDP figures, have ever been as closely followed as those for the second half of this year will be.
You see, the big debate now, which will only be resolved by those second-half figures is over whether the through-the-floor business confidence levels are posturing, or whether they are foretelling a significant economic slowdown.
Everybody has an opinion on that one, but it's fair to say nobody knows, nor can they.
The only way we will know is when we do see the economic figures as they develop for latter part of 2018 and into 2019.
What we do know is that businesses have been resoundingly grumpy about this Government virtually from day one, but this has contrasted with an actual economy - to date - keeping on keeping on.
But of course the June quarter GDP figures, as impressive as they were, are now already ancient history. 
Reasons to be cheerless
There are plenty of reasons for businesses to feel nervous. The global situation is carrying huge numbers of uncertainties at the moment. We don't know, for example, how far this trade war situation will go - but right now the portents are not good, particularly when one of the protagonists is so, ahem, unpredictable.
As interest.co.nz commenters have pointed out, uncertainty about global developments is likely a big part of the falling confidence our businesses are feeling. But this feeling for them is probably being exacerbated by a lack of comfort being provided by the Government. 
Businesses, particularly in a tiny country like New Zealand, are always to at least some extent hostage to fortune in terms of global developments. They have no control over what happens internationally.
Where businesses do want to feel more in control is at home, where they can talk to their Government, form a good dialogue and the Government sets a clear framework for them to operate under.
Labour-led Governments are at a distinct disadvantage when they come into power. The traditional knee-jerk response from business is to expect that Labour will do business-unfriendly things.
It's arguably unfair, but Labour therefore has to actually be super-accommodating, more so than National does in Government, in order to reassure business.
And that's where this Government has to date come unstuck.
It's complicated
It was of course even more complicated for Labour than usual this time around, given that it's the senior partner it what is effectively (though not technically) a three-way coalition and of course with an Opposition party in National that recorded by far the biggest individual share of the vote in last years' election.
So, on top of the 'normal' suspicion of Labour, you got the suspicion of who was having what influence within the Government and then the feeling that in some way it was not a 'legitimate' Government because National got way more votes than any other individual party.
What this meant was that this Labour-led Government had to be super, super careful and accommodating for business.
I would argue that, certainly at least since the Clark-led Labour Government beginning in 1999 - and this may well in some way be a developed product of the MMP system - we've had Government policy in this country in large part determined, or at least moderated, by public opinion. Both the 1999-2008 Labour Government and the 2008-217 National Government appeared to rely very heavily on real-time polling and would alter and moderate policies as and when issues emerged that looked problematic.
I always got the impression the Clark Government would have liked to have gone much stronger on dare I say a socialist agenda and certainly with a fair degree of what might be termed social engineering in the mix. But while there was elements of that, in reality it trod a fairly central and cautious line - and if you were to think of some of the things that were done under that Government, including the setting up of the NZ Super Fund and the establishment of KiwiSaver, well, you would say - not bad.
Likewise National under John Key would also produce policies in reaction to shifts of public mood. It's hasty introduction of the 'bright-line' test to tax profits on quick-flick house sales was a classic example of that.
The point of saying all that is that the public and by extension, businesses, have become accustomed to policies and Government decision making not exactly by consensus, but by in means in which public opinion was filtered and very much added into that decision making process.
Curb your enthusiasm
So, cue this Government and we've got Labour, full, no, over-full, of enthusiasm about being in Government again after nine years and going about the job like a bull at a gate. I didn't like the first 100 days thing that the Government did, since it encouraged a sense of haste. And hasty decisions are seldom good ones.
I've been saying on this site for a good few years now that I support the idea of some type of ban on offshore buyers of existing houses. Labour said it would do that. Then Labour found out it could not do a ban in the practical and logical way Australia has done it for the reason that some of our trade deals won't let us. Now the rational response would have been to rethink it and tackle the issue another way. Personally, I think they should have beefed up the collection of information on who is buying houses - since we still don't have good information on that. This would have been a good starting point for establishing the extent of the perceived problem and for finding solutions.
But no, the Government wanted to make the grand gesture. So, faced with all the apparent difficulties in implementing a foreign buyer ban, it came up with a way that it said would implement a ban. I was appalled by the initial legislation they came up with. Dog's breakfast is too kind. It has been fixed to some extent by some very diligent work in Select Committee, but it remains to be seen how well it will work now that it's law and whether there will be unintended consequences.
That whole episode caused a lot of suspicion though in the business community because rightly or wrongly it painted the Government as being anti foreign investment in this country.
The big gesture
I mentioned the term 'grand gesture'. And that's something the Government seems very much overly fond of. A big pronouncement. A line in the sand. The foreign buyer ban (which in reality is more than that) is one such example, and then the worst example is the oil and gas exploration ban. Big, largely empty gesture, which leaves you saying, well okay, but what next? As somebody who doesn't even own a car, I'm very much aligned to the idea that renewable energy is the way to go but, hey, show me that you've got the plans and the means to get New Zealand fully functioning on renewables before you slam the door on those old 'dirty' fuels.
So, more suspicion from the business community.
Hey, though, some good news is that the message is definitely getting across to the Government. If you look at the reaction from business to the R&D tax breaks announced on Wednesday then clearly business can be swayed by policies that look well thought out and are well enunciated.
And I think there is every chance we will see more of that from this Government now. The realisation is there that you can't just go on making these big pronouncements and thinking you will drag the country with you, because if the country doesn't want to be dragged, it won't be. 
A question of confidence
All of which brings us back to the confidence of business and whether that low level at the moment is going to portend to a significant slowdown.
There's a lot riding on the next few months. 
The Reserve Bank under new Governor Adrian Orr - and under its new monetary policy mandate that includes employment - is clearly seen as more prepared to take a risk on running the economy a little 'hot' in order to stimulate growth and inflation.
And Orr's made clear that he's prepared to lower the Official Cash Rate if the economy falters. 
ASB senior economist Mark Smith has put out a really good economic note that summarises the circumstances under which the RBNZ may drop interest rates. Have a read, it's well worth it.
Smith makes the following point: "To us, the persistent weakness in business sentiment measures is becoming increasingly concerning. If this dampens economic growth and results in greater economic and labour market slack, it will become more of an issue of when rather than if the OCR touches new record lows."
What is going to happen then?
Personally, I think that now the Government really does seem to be getting the message and also it's probably getting a little more used to the idea of being in Government and let's face it, how to handle the job, then business is going to become more on-side with the Government. I think business opinion surveys have probably hit the low point and will start to improve from here.
I don't think the economy is going to slow as much as the surveys have suggested, nor do I think interest rates will be cut. On the contrary with rising oil prices and a few other capacity constraints evident, I think inflation is going to surprise on the upside. And I reckon in six months' time we'll be talking not about interest rate cuts, but about rises.
I could be wrong of course. It would not be the first time.
Either way, the next six months look like they will be real interesting.