In the wake of the bank conduct & culture review, Gareth Vaughan argues more sunlight is needed on the RBNZ's DIY regulatory regime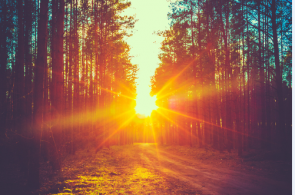 By Gareth Vaughan
Fresh from demanding greater accountability from bank boards in a report on bank conduct and culture, the Reserve Bank must deliver greater accountability itself and publicly release the review of its director attestation regime done by Deloitte last year.
The Deloitte review was ordered after the International Monetary Fund (IMF) urged the Reserve Bank to more rigorously test director attestations in last year's Financial Sector Assessment Program report on New Zealand. In a March speech Reserve Bank Deputy Governor Geoff Bascand said Deloitte concluded the attestation regime was "largely effective," but pointed to a number of general issues potentially limiting the effectiveness of the regime.
My request for a copy of the report was rejected by the Reserve Bank, with a second request, under the Official Information Act (OIA), also rejected in March. 
The OIA request was rejected because "making the information available would be contrary to the provisions of section 105 of the Reserve Bank of New Zealand Act, which specifies that information obtained for the purposes of part 5 of the RBNZ Act must be kept confidential by the Reserve Bank."
The RBNZ approach to bank supervision relies on three pillars being self discipline, market discipline, and regulatory discipline. Significant weight is put on the self discipline pillar. The IMF last year pointed out this self-discipline relies on directors' attestations to the fact that a bank has adequate risk management systems in place. There is a requirement for bank directors to attest to, or sign-off on, the accuracy of information contained in disclosure statements.
Thanks to the introduction of the Reserve Bank's Bank Financial Strength Dashboard, our banks now only have to issue disclosure statements twice a year instead of quarterly. Banks' dashboard disclosures don't require director attestations. And there's no specific liability regime for false or misleading dashboard disclosures. 
The Reserve Bank continues to view the attestation regime as a crucial aspect of its regulatory oversight of banks.
As Bascand put it in his speech; "Directors are responsible and accountable for the integrity of bank reporting. Due diligence helps support the internal governance processes of the bank, driving responsibilities, systems and processes to generate and scrutinise management information."
There are no specific rules around how a bank must meet the attestation requirements, and the Reserve Bank accepts these attestations without auditing the process.
As I argued in March the fact that the attestation regime is such a key plank of the Reserve Bank's overall regulatory regime and there's scant public detail available on it, means it remains opaque to the public, including household depositors who have loaned $174.2 billion to banks.
But in light of the Financial Markets Authority and Reserve Bank report on banks' conduct and culture, and demand for greater board ownership and accountability, this simply isn't good enough. The Reserve Bank is telling bank directors, whose attestations it trusts, that much deeper accountability from them is required to improve how the banks they oversee treat customers.
The regulators are telling bank boards to properly measure and report on conduct and culture risks and issues, and point out the banking industry doesn't even have a common definition of what constitutes a complaint.
Meanwhile the attestation regime arguably outsources regulation to the regulated. And this is against a backdrop of New Zealand being an OECD outlier in not having explicit deposit insurance, and with local depositors potentially facing haircuts should a bank fail and the Open Bank Resolution policy be applied. 
Thus my message for the Reserve Bank is find a way to issue the Deloitte report. The public needs sunlight on your DIY regulatory regime.
In a media conference on Monday Reserve Bank Governor Adrian Orr said banks must go above and beyond their minimum regulatory requirements to meet their social licence expectations. The Reserve Bank also now needs to go above and beyond the minimum requirements placed upon it so the public can understand how New Zealand banks are regulated, and why the Reserve Bank trusts bank directors to effectively regulate their own banks.
Because as things stand the Reserve Bank is saying bank directors are trustworthy in one area, being attesting to their financial disclosures, but not in another, being how their banks treat customers.
*This article was first published in our email for paying subscribers early on Tuesday morning. See here for more details and how to subscribe.