Gareth Vaughan questions whether banks' floating mortgage interest rates can be justified in a low interest rate world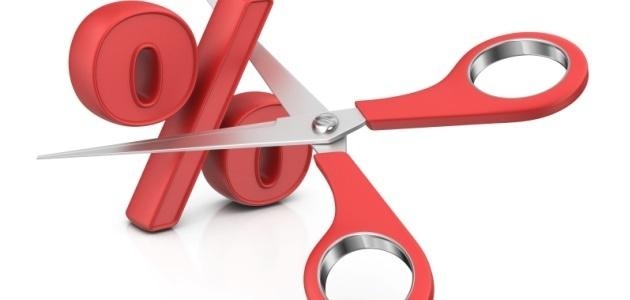 By Gareth Vaughan
In this low interest rate world, how can banks justify their interest rates on floating mortgages?
Most banks currently have their floating rates around 5.80%. This with many economists expecting the Reserve Bank to cut the Official Cash Rate at least once from its record low of 1.75% in coming months, and aggressive marketing of fixed-term mortgage rates, with all significant retail banks having at least one fixed rate below 4%.
At the time of writing the 90-day bank bill rate is at just under 1.80%, and one to five year swap rates range from the 1.68% two-year rate, to the 1.81% five-year rate. Meanwhile, the latest annual Financial Institutions Performance Survey from KPMG showed New Zealand banks' funding costs down 13 basis points to 2.69%, the lowest they've been in the 32-year history of the FIPS.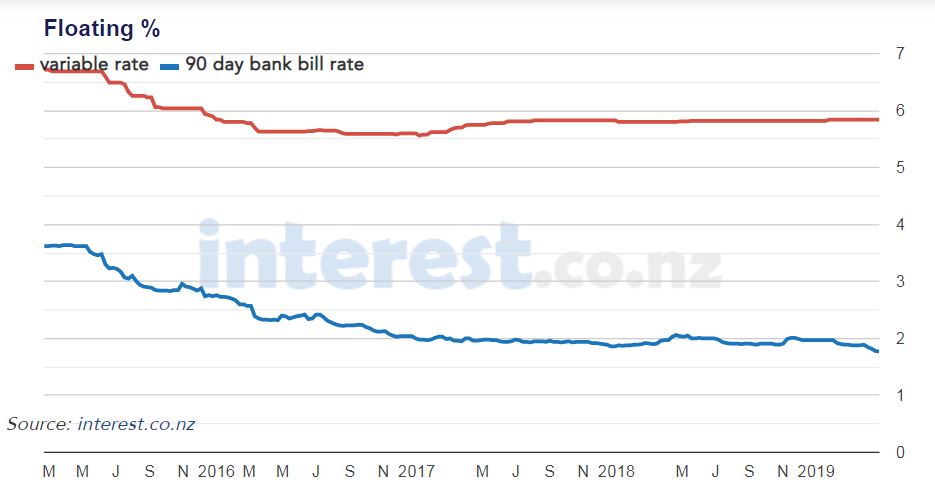 The last OCR change was a 25 basis points cut in November 2016. Yet as the table below shows, the changes to carded, or advertised, floating rates since then have been increases. Additionally, banks' revolving credit interest rates range from 5.75% to 6.75%.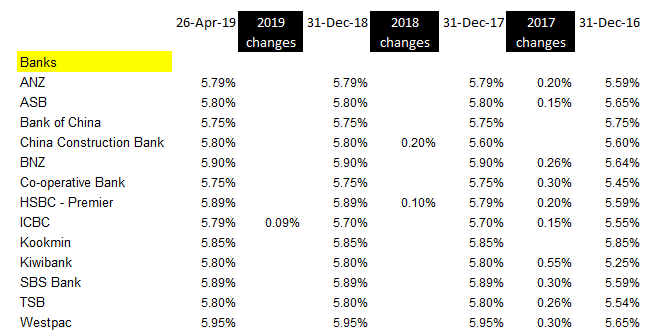 While most mortgage borrowers are currently on lower fixed-term rates, the chart below shows this hasn't always been the case, and a decent chunk of borrowers - 18% - remain on floating rates. These will include SME owners using their houses as loan security.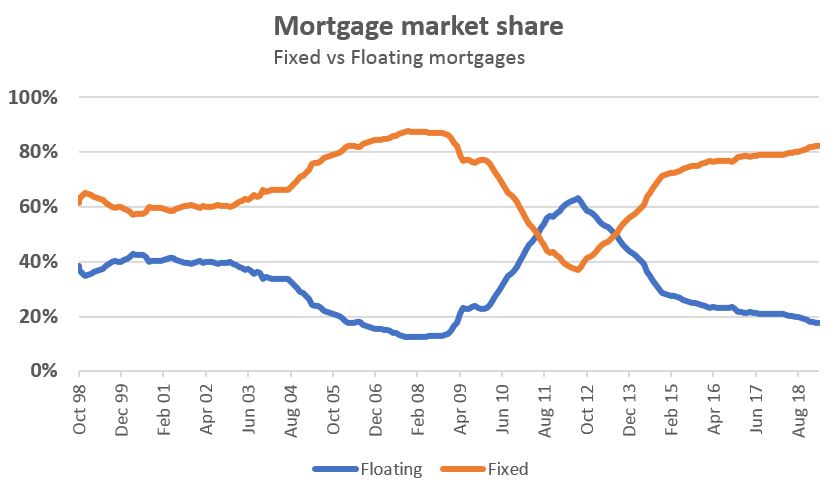 Like credit card interest rates, floating mortgage rates appear hard to justify. While banks may be battling it out in the fixed-term mortgage market, they appear to be pocketing some decent margins on floating mortgages.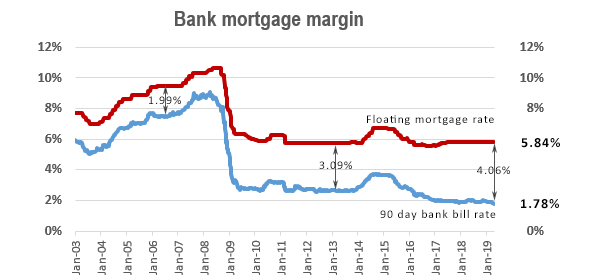 See all banks' advertised, or carded, mortgage rates here.
*This article was first published in our email for paying subscribers early on Tuesday morning. See here for more details and how to subscribe.