Jenée Tibshraeny on whether Finance Minister Grant Robertson has struck the right balance between more spending and achievable spending in Budget 2019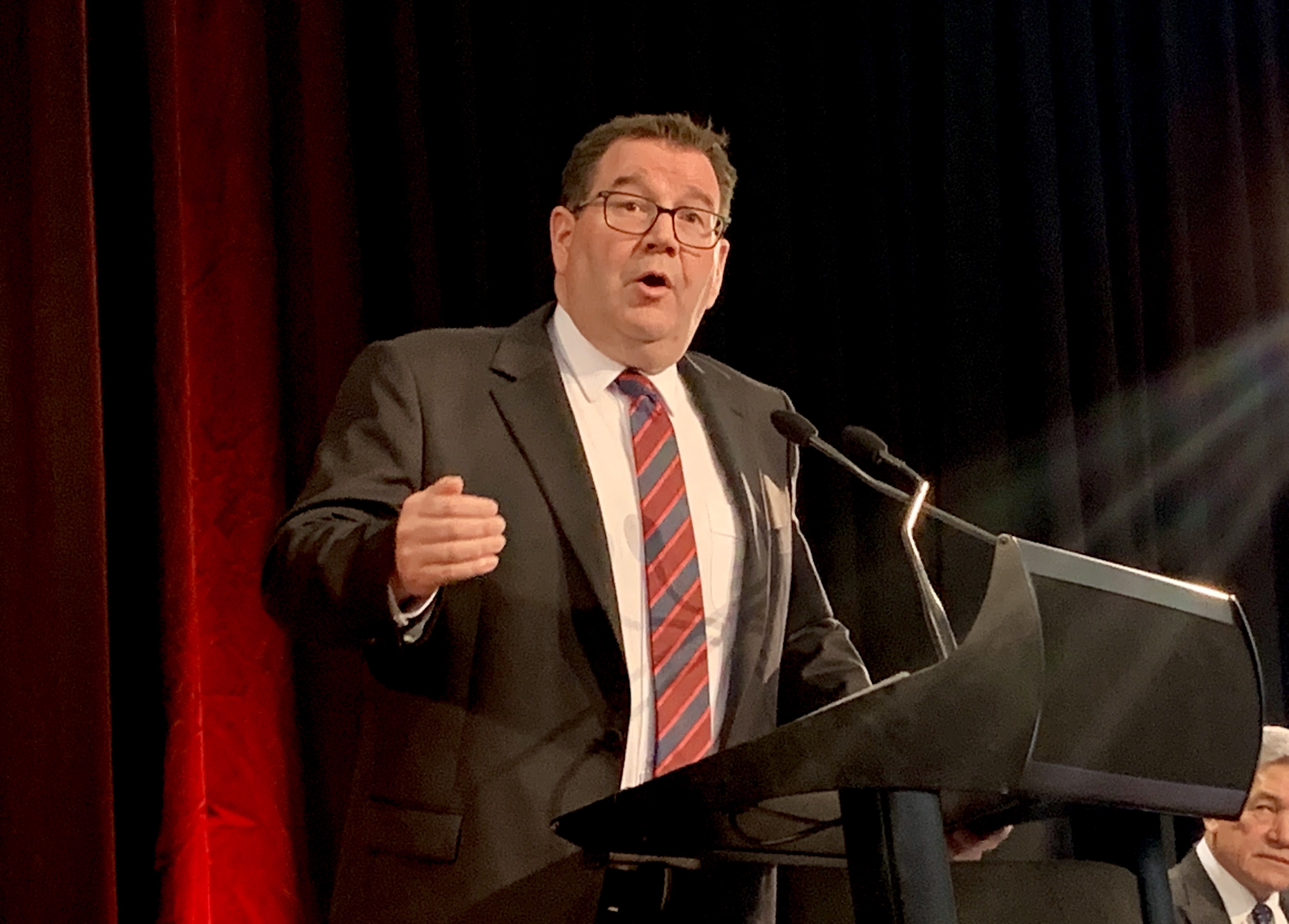 By Jenée Tibshraeny
New Zealand continues to receive glowing reviews from credit rating agencies, interest rates are falling, the world is awash with capital and we have an infrastructure deficit.
This makes one thing glaringly obvious – the Government should borrow to invest in roads, rail, cycleways, sewage systems, etc to support New Zealand's burgeoning population, productivity growth and new housing developments.
Simple, right?
Well, taking a broad look at Budget 2019, Finance Minister Grant Robertson allocated substantially more money to new initiatives than Treasury indicated six months ago.
While this surprised most economic observers, others were disappointed he didn't go further in making more ambitious spending plans.
I am empathetic to the view that more spending doesn't necessarily result in "transformation".
Transformation comes from well-targeted and strategically planned spending. Unfortunately, our short-electoral cycle doesn't lend itself towards taking this sort of approach.
Transformation also requires capacity and capability – enough people with the right expertise to spend the money.
Balancing more spending with achievable spending
Looking at the Budget as a whole, I am leaning towards thinking Robertson was wise not to go down a more aggressive borrowing/spending path.
He is already expected to borrow a decent amount more, which might not seem that obvious when you look at net Crown debt as a portion of GDP, as Treasury has a very optimistic view of GDP growth over the next four years.
I also fear that as was the case last year, Robertson might struggle to physically get too much more money out the door.
The unemployment rate is very low and the Reserve Bank's output gap is near zero, meaning the economy is broadly producing everything it can.
Meanwhile it also expects annual net migration gains to halve, easing pressure on infrastructure, but also limiting labour market growth.
Business confidence surveys indicate firms continue to struggle to hire people with the right expertise.
Sure – there is underemployment in the economy, but I just don't believe there are mental health professionals, engineers, builders, doctors, etc milling around with nothing to do.
The Government is already suffering from its ambitious plan to build more houses not coming in to fruition (due to a lack of capacity and capability, as well as broader issues around consenting, access to land and credit).
While the numerical targets it put on KiwiBuild made it an easy target for criticism, I suspect the lack of targeted spending via the Provincial Growth Fund will also see it cop flak.
Robertson would've been foolish to go even harder, allocating too much more money to new initiatives, he couldn't be sure he'd be able to pull off.
Infrastructure pressures remain
The problem is, this doesn't take away from the fact that we still need our infrastructure to be maintained and expanded.
Robertson allocated $375 million to KiwiRail for new wagons and locomotives, $331 million to invest in track and other supporting infrastructure and $35 million to begin the process of replacing current ferries that are nearing the end of their lives. He also gave KiwiRail a further $300 million through the Provincial Growth Fund for investment in regional rail initiatives.
And he allocated $406 million to cover the Government's 50% share of the Auckland City Rail Link cost blow-out.
No major funding commitments have been made to improve the country's roads. This is unsurprising, as roads are funded via the National Land Transport Programme (NLTP) – a three-year programme administered by the NZ Transport Agency and funded via fuel excise duties, road user charges, motor vehicle registration and licensing fees, and other Crown revenue.
However likewise unsurprisingly, the head of Infrastructure New Zealand Stephen Selwood, would've liked to have seen the Government give the NLTP a top-up.
Selwood appreciates the investment the Government is making in rail, but fears it's doing so at the expense of much-needed roads.
The National Party has identified 14 projects the Government has either cancelled or stalled.
Auckland Business Chamber CEO Michael Barnett makes the case: "There is probably a million Aucklanders whose wellbeing hasn't been improved by Friday's increase in excise tax or by Thursday's wellbeing budget.
"They have to sit in traffic congestion, while listening to Parliament increase their petrol tax while no action happens on 'ready to go' projects.
"For 18 months Government has sat on Mill Road, Penlink, and East West projects and ignored the potential benefits of congestion charges and other remedies offering congestion relief. The planning for light rail has been slow, while the congestion continues to get worse."
National, Barnett and Selwood have vested interests, but on the face of it they make fair points.
Infometrics economist Brad Olsen puts it this way: "The additional infrastructure spending that has been announced is unlikely to assist with local infrastructure deficits or pay for additional resources to cope with growth.
"Local areas need additional funding, or new funding methods, to invest in maintenance, renewals, and to sustain levels of service in the face of growth pressures.
"With no new funding for local government to address infrastructure needs, additional housing supply is likely to remain constrained by a lack of connecting services."
Misguided attempt at fiscal stimulus could have the opposite effect
Coming back to the concerns I raised earlier about capacity constraints and getting the money out of the door, this would be easier to do for projects already set in motion by the previous government. Business cases would've already been made, consenting issues grappled with, community engagement begun and so on.
I do not know how many – if any – of the projects earmarked by the previous government should be discontinued, but what I would say is that if the Government tries to be too "transformational", too fast, in areas like infrastructure that require long-term planning, it could end up worse off.
When asked in the Budget lock-up whether he could get money out the door, Robertson said: "We're obviously conscious of the capacity constraints in the economy. But these are the investments that need to be made."
He pointed to the new Infrastructure Commission – an independent body tasked with developing a 30-year infrastructure strategy – to give the construction sector more certainty around the pipeline of work underway across central and local government and the private sector.
Robertson is confident he's struck the right balance between more spending and achievable spending.
Looking at the financials of the Budget as a whole, I believe his spending plans are measured.
But looking specifically at how the Budget leans very heavily in favour of rail, arguably at the cost of roads, I can see why the likes of Infrastructure New Zealand is disappointed.
I do however remain resolute that these additional funds should not come from borrowing, further to the additional borrowing already earmarked in this Budget. This means trade-offs have to be made.
The risk of Robertson struggling to get the money out the door, as he did last year, is still very real.
This would erode the fiscal stimulus Treasury has factored in to its already rosy economic growth projections.
I trust Robertson is acutely aware that the last thing he would need on top of any failed ambitious spending plans and missed debt targets, is slower economic growth.
The next time you hear someone say Robertson needed to allocate more money to new spending for the Budget to be "transformational", remember transformation doesn't come in the form of one big blob of cash thrown into the economy. You need capacity and capability, as well as cash. 
For further Budget analysis, and a different viewpoint on government spending, listen to this week's special episode of Two Cents' Worth. ANZ chief economist Sharon Zollner joins the regulars: Jenée Tibshraeny, Newsroom's Bernard Hickey and Nikki Mandow and RNZ's Gyles Beckford.