Buy now, pay later service provider Afterpay airs concerns about the 'broad and uncertain regulatory call in' power currently proposed by the Credit Contracts Legislation Amendment Bill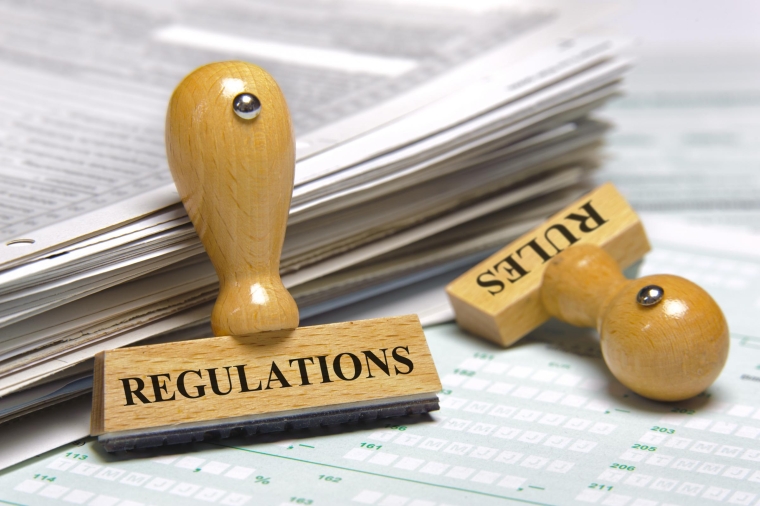 The mere hint of future regulation has seen Australian buy now, pay later service provider Afterpay threaten to pull out of New Zealand if it is forced to comply with the Government's proposed changes to consumer finance laws.
That's despite the fact the Credit Contracts Legislation Amendment Bill, as it stands, doesn't cover buy now, pay later providers. Companies offering consumers buy now pay later services have been growing rapidly in both Australia and New Zealand. They allow people to buy products and pay for them later in instalments. And while they don't charge interest rates, they often charge penalty fees for the likes of late payments.
Submissions on the amendments to the Credit Contracts and Consumer Finance Act (CCCFA) closed last week. The Government says the legislation is designed to crack down on predatory lending practices and follows a review of the consumer credit laws by the Ministry of Business, Innovation and Employment (MBIE), which released its findings in June last year.  
Afterpay has outlined its position in a submission to Parliament's Finance and Expenditure Select Committee.
Central to Afterpay's concerns are the powers the Minister of Commerce and Consumer Affairs would have under the law changes to regulate new credit products as they see fit. And it calls for additional constraints "on the Minister's regulation making powers" that would allow this.
"Afterpay's product is different from traditional loans and 'high cost' lenders, provides a good alternative to New Zealand consumers and Afterpay's behaviour is that of a responsible lender; and there would be significant negative implications for Afterpay's New Zealand business operations, customers and merchants if its services were declared by regulation to be a consumer credit contract under the CCCFA.
"Afterpay supports the ability for the Minister to designate new, unregulated products which are evidenced to be causing consumer harm or poor consumer outcomes into the CCCFA regime. However, Afterpay has concerns regarding the broad and uncertain regulatory 'call in' power currently proposed by the Bill, given the consequences for its New Zealand business, customers and merchants of being called into the CCCFA regime. Afterpay believes this power needs to be further constrained."
And the company says if the Government does threaten to regulate it under the CCCFA, it may pull out of New Zealand.
"If Afterpay was required to comply with the CCCFA, and was unable to change its business model (without undermining the innovative service currently provided to merchants and customers), this could (in the worst case) result in Afterpay having to cease trading in New Zealand.
"This would be to the detriment of not only Afterpay, but also our merchants and customers. This could have the unintended effect of stifling innovation in credit, when it is acknowledged that many turn to credit as a short-term remedy to their situation. Easy to access, responsible products (such as Afterpay's), although new, are a necessary component for the New Zealand consumer lending market."
Last week Afterpay hit the headlines after Australian regulator AUSTRAC announced it had called for an external auditor to look at its compliance with anti-money laundering and countering the financing of terrorism laws. AUSTRAC is Australia's anti-money laundering and counter-terrorism financing (AML/CTF) regulator. It has ordered the appointment of an external auditor, which AUSTRAC says follows a period of ongoing engagement with Afterpay that identified concerns with its compliance.
The news saw shares in Afterpay, which has been something of a share market darling, fall heavily. Afterpay is now a major player in the US, as well as Australia and New Zealand and last week announced it had raised AU$317.2 million in new capital from institutional investors at AU$23 per share. The company, which has been valued at more than AU$6 billion, says it plans to use the funds to finance its ongoing global expansion.
Minister of Commerce and Consumer Affairs Kris Faafoi has previously stated that the Government had looked into such payment methods as part of last year's review of the CCCFA, but MBIE found no evidence as yet of serious harm.
"However, I am creating a new regulation-making power, which can bring new products such as these under the Credit Contracts and Consumer Finance Act, if needed in future," Faafoi says.
"I'm aware of new types of post-purchase payment methods such as Afterpay, where goods are received upfront and paid for in instalments without incurring interest. I would recommend to borrowers that they check the conditions of these products before using them, as default fees can be charged if they fail to pay any instalments or pay them late and these can be considerable. Any goods purchased have the usual consumer protections under the Fair Trading Act."
*This article was first published in our email for paying subscribers early on Friday morning. See here for more details and how to subscribe.